There are many people who are primed and ready to leverage their experiences and initiatives to mentor and inspire others. Today we give the spotlight to a young man from the City of Brotherly Love who is doing his best to use what he's learned to give back to the world.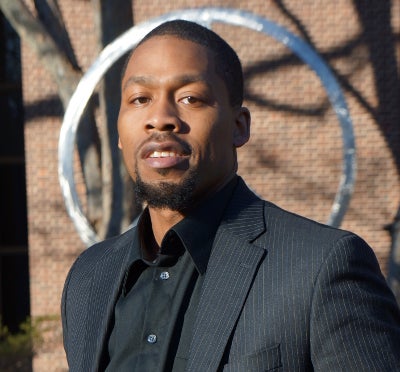 Jon McKay, founder of the nonprofit Life Outside the Streets (L.O.T.S), grew up on Erie Avenue in Philadelphia, and graduated from the historic K-12 institution Girard College. He and I were 2 of the 31 students who graduated from the class of 2002. Jon remembers and wholly appreciates the dedication of the Girard teachers and advisors who helped steer him away from trouble (even at times after he graduated), telling me:
"The staff and student body at Girard is more like a family. It's that type of love that gives individuals like me hope during tough times. It's essential to have people believe in you when you don't believe in yourself. Now as the founder, president, and lead ambassador of Life Outside the Streets, I have the opportunity to pay my blessings forward by believing in others."
As Jon continues his travels to promote his hip-hop record, "Peace in the Streets," (donating 50% of the profits towards the mission of L.O.T.S), I was able to catch up with him to find out more about what motivates him, along with some of the history of his organization.
MTW: Talk a little bit about Life Outside the Streets.
JM: Life Outside the Streets (L.O.T.S) was launched in 2004 as an initiative and incorporated in 2015 as a 501c3 nonprofit organization in Philadelphia.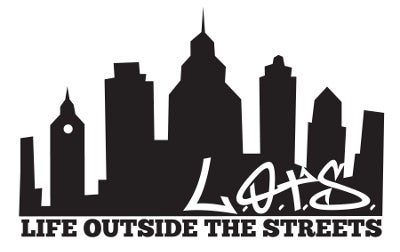 Our mission is to give hope and opportunity to under-served communities. We provide communities with affordable family activities, programs, workshops, and resources that focus on economic development, life skills, personal integrity, financial literacy, leadership, performing arts, entrepreneurship, and so much more. L.O.T.S has served as a platform to jump-start emerging artists and entrepreneurs with hands-on experience.
MTW: What inspired you to start the non-profit?
JM: L.O.T.S was started during my [first] few years of living life outside of Girard; I realized how privileged I was to receive such a high level of education and life skill development. I planned to create a "Girard College" for those that couldn't go to Girard and had a particular passion for performing arts and business. Girard is an educational institution that allowed us focus on being a student without the traditional financial burdens and worries of the world. Girard gave me hope and opportunity; which is our (L.O.T.S) mission. I wanted to offer a similar program to those who were unable to go to Girard.
MTW: What are some of the things L.O.T.S has accomplished?
JM: Since our launch we have directly impacted the lives of over 1,000 families through events such as skating, showcases, artist development, tours and educational programming. Since incorporating in 2015 and partnering with Inspire Me 2 Change LLC — an educational company that develops and provides the curricula L.O.T.S uses to facilitate our programs — we have been contracted to facilitate life skills, performing arts, financial literacy, wellness and nutrition programs for students in the Girard College extended day program. We have toured from Philly to France, Monaco, LA, D.C., and Dallas promoting peace. We have also had the pleasure of working with the urban league of Philadelphia and Sneaker Villa.
MTW: What's been the most memorable experience you've had thus far with L.O.T.S?
JM: My most memorable experience is a two-way tie. First, hearing the testimonies of the youth we have mentored and instructed over the years, particularly the students from Girard; and secondly performing my song "Peace In the Streets" before Prince Albert of Monaco and receiving his praise on my I'm looking for Curtis Jackson international tour in Monaco. [Note: Jon calls 50 Cent his "celebrity mentor"].
MTW: What are some of the things you learned at Girard College that helped you start this organization?
JM: Girard taught me independence, the value of a proper education, and life skill development. Girard taught me to appreciate opportunities and individuals who care for me. It wasn't until I experienced life outside of Girard that I realized support, love and quality resources are not promised to me. Girard College was my first experience of life outside the streets.
MTW: What does it mean to you to have these opportunities to impact communities with positive messages?
JM: It means everything to me. Impacting communities with positive messages is my purpose in life. The word "Streets" in Life Outside the Streets represents whatever environment an individual is primarily familiar with. I believe once a person experiences life outside of what they are used to experiencing, they will never settle for what's in front of them. Positive messages such as: "there is LOTS in your future;" "bringing unity back to the community;" and "say no to drugs" are essential to establishing the hope and self-integrity needed to persevere through life's challenges.
MTW: Ultimately, what do you hope L.O.T.S accomplishes in the years to come?
JM: We want to establish a line of free quality art and business public schools that support, educate, and instill the same morals and values as Girard did for me. We also plan to continue to partner with Inspire Me 2 Change to develop a curriculum we declare suitable and worthy of these great leaders of the future.
MTW: What advice would you give to anyone else who wants to start an organization that makes an impact in their community?
JM: Study the business aspect of establishing and running an organization and start it. Learning the business is a large part of why I took so long to incorporate Life Outside the Streets. I've learned to respect other people's time and assets; therefore I chose to be sure I was prepared to lead effectively before I got others involved. Lastly, get yourself a team of mentors and apply their advice. Do not buy into the false truth that you can do it yourself. No one does anything themselves. We all need people to be successful; and for starters log on and connect with Life Outside the Streets. We believe in you and we are here to help. Thank you for your time.
Calling all HuffPost superfans!
Sign up for membership to become a founding member and help shape HuffPost's next chapter
This post was published on the now-closed HuffPost Contributor platform. Contributors control their own work and posted freely to our site. If you need to flag this entry as abusive,
send us an email
.