Every six months, Amanda Nguyen has to play a twisted and exhausting game to find her rape kit and make sure that no one destroys it.
Nguyen, 24, was sexually assaulted in Cambridge, Massachusetts, in October 2014. Within 24 hours of her attack, Nguyen went to the hospital and asked for a rape kit examination. "At the hospital," Nguyen told The Huffington Post, "they gave me a bunch of pamphlets and one of the pamphlets said kits will be stored at the Massachusetts police lab for six months, and quote, 'At the end of six months it will be destroyed.'"
Massachusetts has a 15-year statute of limitations on prosecuting sexual assault crimes, but the state only requires that untested rape kits be stored for six months. Victims can get an extension, but Nguyen said she had to hunt to find out how.
"It really makes no sense to have 15 years in which the survivors can bring charges against someone, and then to destroy the evidence that's going to be so critical to convicting them, in a six-month period," Sen. Jeanne Shaheen (D-N.H.) told HuffPost on Tuesday.
Shaheen introduced a bill called the Sexual Assault Survivors Act on Tuesday that would create a right for victims to have their rape kit preserved free of charge for the duration of their state's statute of limitations; the right to be notified of the information found in medical forensic examinations; and the right to get, in writing, the policies governing a rape kit. Her bill attempts to create a "baseline" for rape survivors to understand what their basic rights are, Shaheen said.
"We need to do a better job of letting people who have been victims of sexual assault know what their rights are and know how to pursue justice," Shaheen said.
States and local jurisdictions decide how to prosecute sexual assaults, which is why two states next to each other may define rape in different ways and handle cases differently. But Congress is trying to prod more states to require that sex crime victims be told of their legal rights, and to implement policies to test rape kits quicker.
Reps. Debbie Wasserman-Schultz (D-Fla.) and Ann Wagner (R-Mo.) gathered 50 co-sponsors to introduce a bipartisan House resolution last year urging states to adopt a "bill of rights" for rape survivors, including giving the victim of a sexual assault the right to prompt analysis and results of a rape kit, the right to be notified in writing of survivors' legal rights and the right to a counselor or advocate.
The bill authored by Shaheen, which is co-sponsored by Sens. Richard Blumenthal (D-Conn.) and Patrick Leahy (D-Vt.), doesn't create a right to have the rape kit tested promptly, as the House resolution urges states to do. But it does call for a working group established by the attorney general and Secretary of Health and Human Services to coordinate and disseminate best practices on the care and treatment for sexual assault survivors and related forensic evidence.
"Only six states and Washington, D.C., give sexual assault victims a right to have their rape kits tested promptly."
Currently, no state provides a right to retain the rape kit until the statute of limitations expires. Only six states and Washington, D.C., provide a right for the prompt testing of a rape kit.
"It's in everyone's interest -- the survivor, the law enforcement officer and the accused -- to not have evidence destroyed," Nguyen said.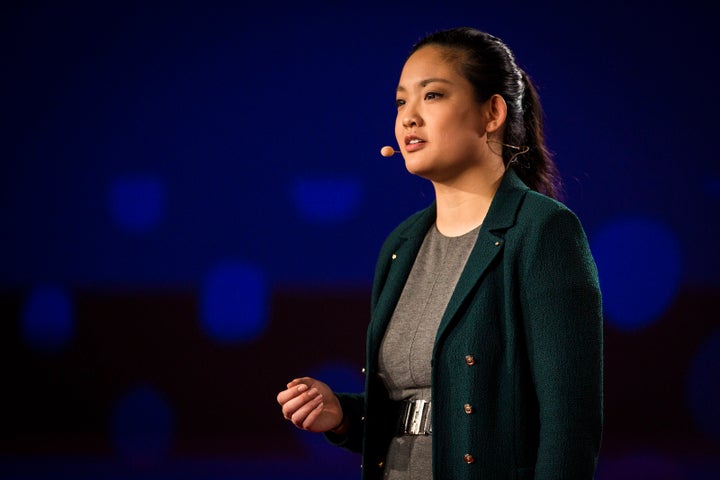 For Nguyen, there was no information provided to her about how to file an extension to prevent her kit from being destroyed in Cambridge. Police provided conflicting information, Nguyen said, including saying that the kit would be stored indefinitely. She then went back and forth between police and the state lab technicians trying to locate her kit. Even when she found it and got the extension on storing it, technicians moved her kit again without telling her.
"If we can track a Domino's pizza, we should be able to track something so critically important for the survivor," Nguyen said.
The first time that Nguyen asked for written confirmation the kit wouldn't be destroyed with her extension, she was told that she had to pick up a paper copy, and that it could not be emailed or mailed it to her. So, Nguyen had to fly from Washington, D.C., to Massachusetts to get it.
"My life is reoriented to the date of the rape," Nguyen said. "It's quite traumatic and it's totally preventable."
Nguyen, a Harvard University graduate who's also a deputy White House liaison at the State Department, started a nonprofit called Rise to bring attention to the discrepancies in rights for rape victims under state laws. The group has a Change.org petition to bolster support for the Senate bill, which it started working with Shaheen's office last summer to get drafted.
Massachusetts is considering its own bill, created after Rise's lobbying, that would require police to put in place a system to track rape kits and would prohibit kits from being destroyed without first being tested. The bill would further mirror what Congress is asking states to adopt as basic rights for rape victims.
"Survivors should not have to fight to keep their rape kit from the trash can," Nguyen said.
Some experts, like Jeff Dion, director of the National Crime Victim Bar Association, agree with Nguyen.
"I'm not aware of the public policy rationale behind that rule, except that it keeps them from getting bad press from having a backlog of rape kits," Dion said of trashing rape kits. "It's not good for victims and not good for the system."
Brenda Tracy, who also lobbied in favor of the Massachusetts bill, said this type of legislation would've helped her in Oregon. In 1998, Tracy reported being gang raped, but was hesitant about pursuing charges. The district attorney in Tracy's case failed to tell her the accused men implicated each other in interviews and didn't disclose a wealth of physical evidence, Tracy said. Her rape kit was destroyed without being tested and without her knowledge before the statute of limitations in Oregon ended.
Since she first went public with the Oregonian, Tracy said she has become an "accidental spokesperson" for legislation to improve sexual assault prosecution laws.
"The federal bill is really important," Tracy told HuffPost. "It lays the foundation and the model so that other states can use it. Not every state has someone like me or Amanda to use their stories and step out and push for legislation."
""My life is reoriented to the date of the rape. It's quite traumatic and it's totally preventable.""
Tracy is lobbying for "Melissa's Bill" in Oregon, named after Melissa Bittler, a 14-year-old who was killed in 2001 by a man whose DNA was stored in untested rape kits taken in 1996.
"My story happened 17 years ago, and not only did it happen then, but it could still happen today," Tracy said. "We have made no progress."
"Melissa's Bill" would require cops in Oregon to pick up a a kit from the hospital within a week of being notified, and then have two weeks to submit the evidence to the crime lab. The lab would be required to store rape kit evidence for at least 60 years. Last year, Tracy also lobbied in favor of a new law that extends the statute of limitations in rape cases from six to 12 years in Oregon.
Both Tracy and Nguyen know they're going to have to continue lobbying state legislatures to get more of these rights for rape survivors, but they and Dion of the National Crime Victim Bar Association think congressional attention can speed up the process.
"I think this is just the beginning of some baby step to try and entice states to do the right thing for victims," Dion said of the legislation in Congress.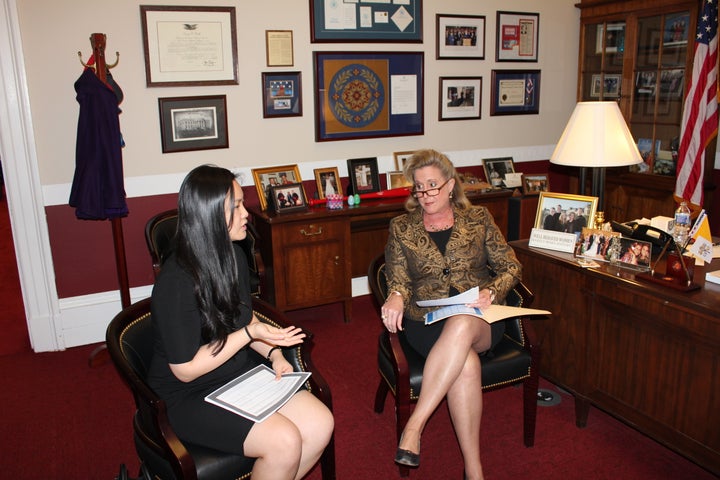 Popular in the Community