Get your tissues ready, because this poem is seriously powerful.

"Until We Could" is a picture of the love shared in committed same-sex relationships. In the beautiful words, written by inaugural poet Richard Blanco and narrated by actors Robin Wright and Ben Foster, is the bond shared between couples who yearned to be legally married.
"I knew since I knew you. But we couldn't," ends one stanza.
The poem travels through a history of the fight for LGBT rights, from protests, to rallies, to "bold words on signs and mouths," to pride parades. And then -- finally -- to "I do's."
"It seemed like the perfect fit immediately," Blanco told The Daily Beast. "It was a cause I believed in and wanted to be part of. As the first openly gay inaugural poet, it felt very inspirational. Love is love, marriage is marriage. In both cases they come with the good and bad, the great and dysfunctional."
Before You Go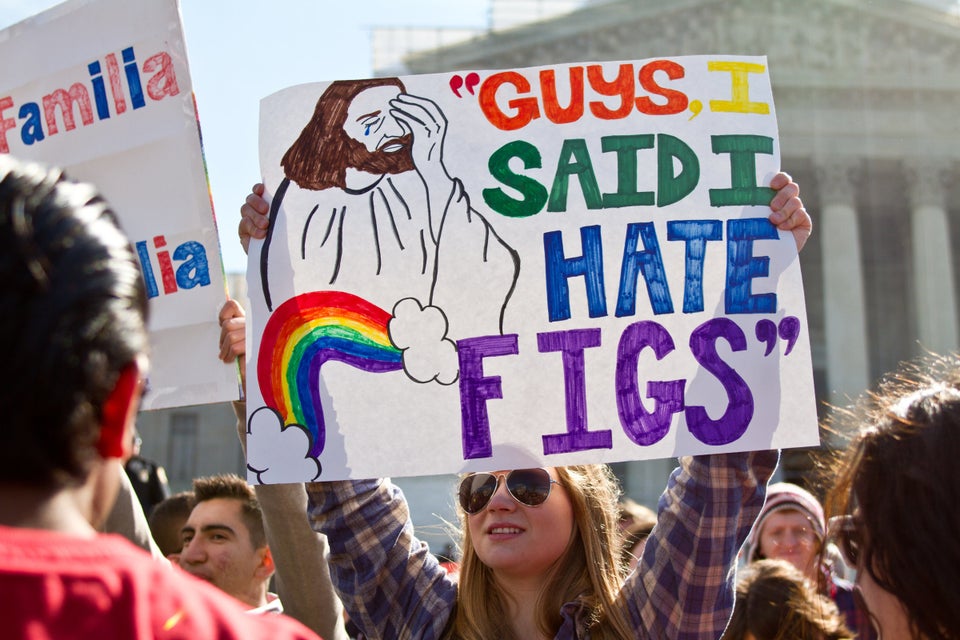 Gay Marriage Signs
Popular in the Community