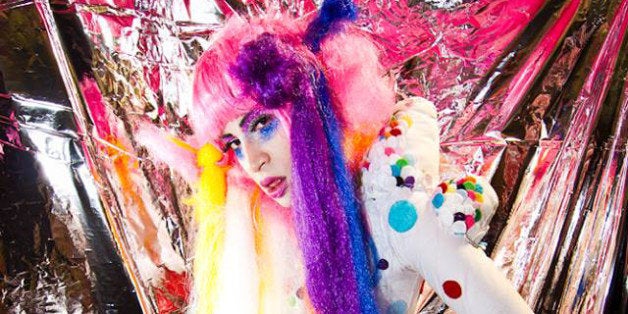 This is the third installment in an ongoing series that explores drag culture and the nightlife scene in Brooklyn, N.Y. Over the past several years, following the large-scale exodus of artists across the East River and into northern Brooklyn, those engaged in drag culture in this outer borough have created a new, queer world entirely their own. Accompanied by a larger movement to understand drag culture outside of the pageant circuit, many individuals engaged in the drag community in this borough approach drag culture through a nontraditional lens of "alternative" drag or performance art, enabled largely by the malleable and queer nature of this part of New York. Visit HuffPost Gay Voices regularly to learn not only about the individuals involved in Brooklyn's drag community, but more about the culture of the community itself.
The Huffington Post: How did you get your start in the drag world?
Untitled Queen: A friend from art school encouraged me to try drag because she thought my video and performance work would translate well. I performed for the first time at Macy Rodman's first installment of Bath Salts at Don Pedros. My presence really started to grow when I competed and won the Dragnet competition at Metropolitan Bar, hosted by Merrie Cherry.
How would you characterize the kind of drag that you do?
Combine all the ingredients of the "Hansel and Gretel" fairytale in a large copper pot. Boil:
Serves one melancholic confectionary DIY queen who feeds and subsequently eats the children.
Why do you go by Untitled Queen?
Untitled Queen is not only an art reference, (a ubiquitous non-title title for artworks), but it also allows me a wider spectrum/blank slate to appear and perform as I wish wherever I go. I did not want a real person's name. It was important to me for my name to be genderless and even non-human, so that it read like an art object. I also knew no one else would think to have that as their drag name, so there would be no odd double billing.
How does your art school background inform the type of drag that you do?
I am Don Quixote chasing windmills, wielding a crooked sword and holding a rag as a silken love token. The performances, video and drag persona I create all derive from a need for self-empowerment through an activated and self-created imaginative world oscillating between the real and the fantastical. My characters are poetic misfits making their own way by wearing handmade costumes/props as found objects and dollar store soft sculptures and lip-synching rap and '90s sad love songs.
(The interview with Untitled Queen continues after the slideshow.)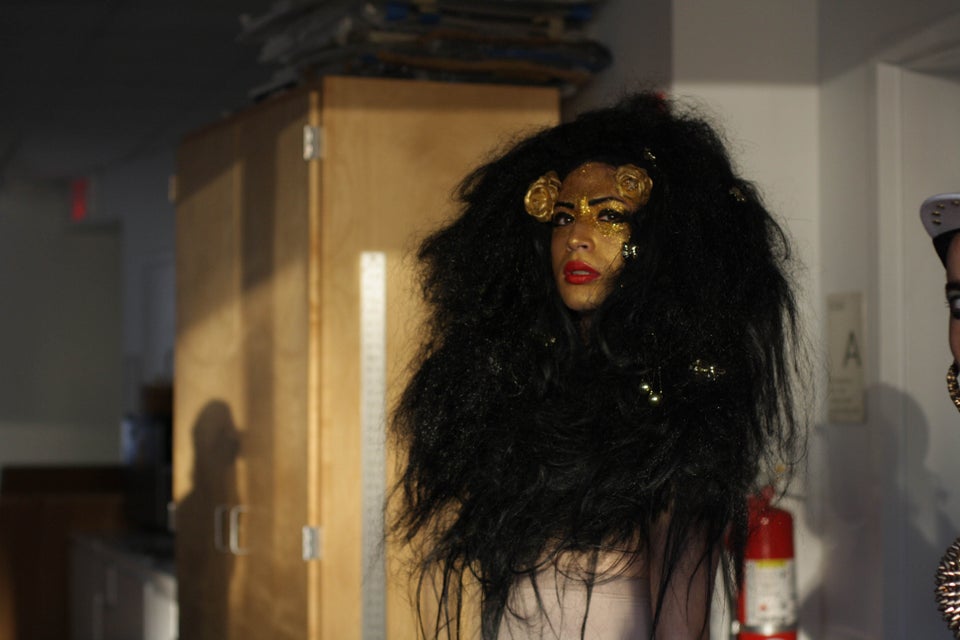 Untitled Queen
What does it mean to you to be a drag queen or a drag performer? How do you experience or understand this identity?
Being a drag queen for me is an extension of my visual art making and the pleasure of living out my adolescent dreams of wearing anything and everything that sparkles in a spotlight. I am able to tell stories through new costumes, objects and sound every week. The nightclub stage is my studio and Knickerbocker Avenue is just one large toolbox for wigs, makeup, dollar stores and other necessary treasures.
How does Brooklyn as a community shape and construct drag culture?
Brooklyn, particularly, now happens to be a hotbed for so many types of creative individuals and those hungry to both experience and create culture. In this need there are a lot of opportunities for people to insert themselves in the conversation, and in many cases create a sense of family and long-lasting friendship with all of those involved.
In what way would you say that the drag scene in Brooklyn points to the direction that drag is going?
I would hope the amount of opportunities for beginners and the practice of creating nightlife spaces as laboratories for experimentation, play and chemical explosion would be where drag would continue to progress.
Drag culture is becoming increasingly more mainstream, particularly with the popularity of "RuPaul's Drag Race." How would you say this has affected drag culture and the nightlife community?
It has increased the amount of people exponentially who want a piece of the pie and a sliver of starlight. But I think it's great that so many people can use drag as a vehicle to feel special and express whatever message they feel is important. Just as long as I'm feeling cute with my sisters and getting good coin, I'm happy.
Where can you be found throughout the week?
I host and perform at an underwear and drag show party called "Bottoms Up" every Wednesday at Sugarland Nightclub in Williamsburg with my lovely cohost Elizabeth James. I emcee a champagne dance party called White Diamonds presented by DJ Jessamess on the third Saturday of the month at Bizarre. For when I'm off, I'm often at TNT's bingo hosted by Merrie Cherry and Metropolitan's Dragnet and Alotta Stuff Auction.
Any parting words?
Have some fun. It's really not that serious, miss.
Missed the previously featured drag performers and installments in this series? Check out the slideshow below.
Before You Go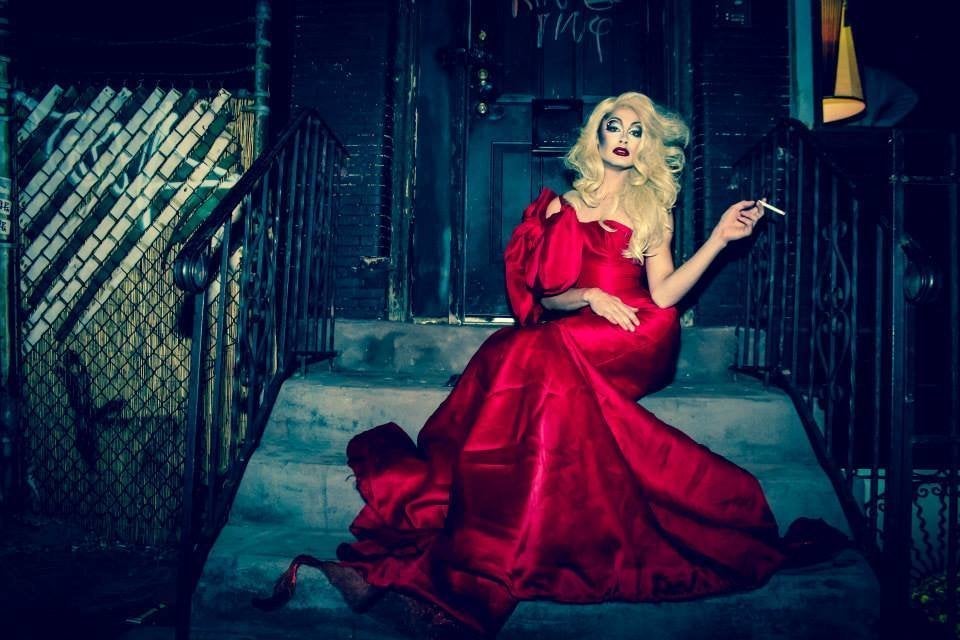 Queer New World: Brooklyn Drag Culture
Popular in the Community