People frequently ask me, "When you live in Hawaii, where do you go on vacation?" If I'm being honest, O'ahu has so much to explore, just visiting other parts of the island can be a vacation. When we really want to get away, Hawai'i's other islands provide just the sort of adventure or relaxation we might be craving. Looking to escape the hustle and bustle of O'ahu, my fiancé and I love to visit Lanai.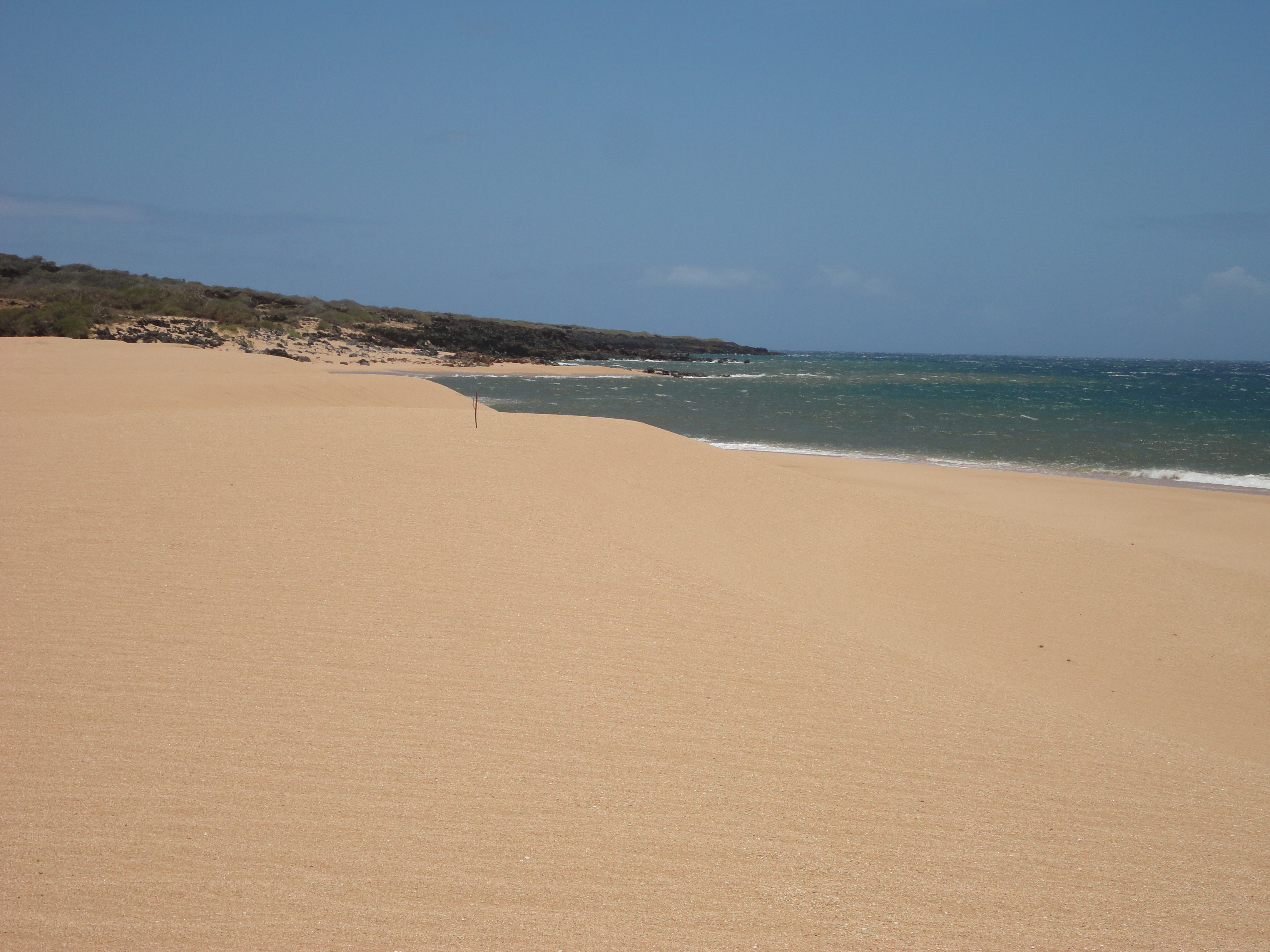 Arguably one of the most underrated islands Hawai'i has to offer, Lanai boasts never-ending rural landscapes, untouched beaches, spectacular sunsets and insurmountable relaxation. Plus, the small population of around 3,000 allows full repose mode to begin immediately upon touchdown--zero annoying airport crowds!
Formerly known as Pineapple Island due to an island-wide pineapple plantation, Lanai is the sixth largest of the Hawaiian Islands and was recently purchased by Larry Ellison, CEO of Oracle, from Castle & Cooke.
But is island history or geography what prompts one to pick a vacation destination? Not usually. What does Lanai have to offer you?
Visiting Lanai twice now, we have stayed both times at the Four Seasons: The Lodge at Koele. Two other resorts, the Four Seasons Manele Bay and The Hotel Lanai, are also available for tourists looking to get away; I truly believe you cannot go wrong with any of the options. We have chosen the Lodge both times as it reminds us a little bit of another favorite resort of ours near our hometown in Pennsylvania, Bedford Springs, with the fireplaces and unique rustic flare.
On our first trip we opted to rent a Jeep for Lanai's famous off-road adventures, including Garden of the Gods and Shipwreck Beach, but we quickly realized that if you're there to just enjoy the peaceful scenery of the resorts, an unlimited shuttle service runs between all three hotels and downtown Lanai City for your convenience and a one-time fee. The second trip we chose to just use the shuttle and enjoy every aspect of what the resorts and Lanai City had to offer.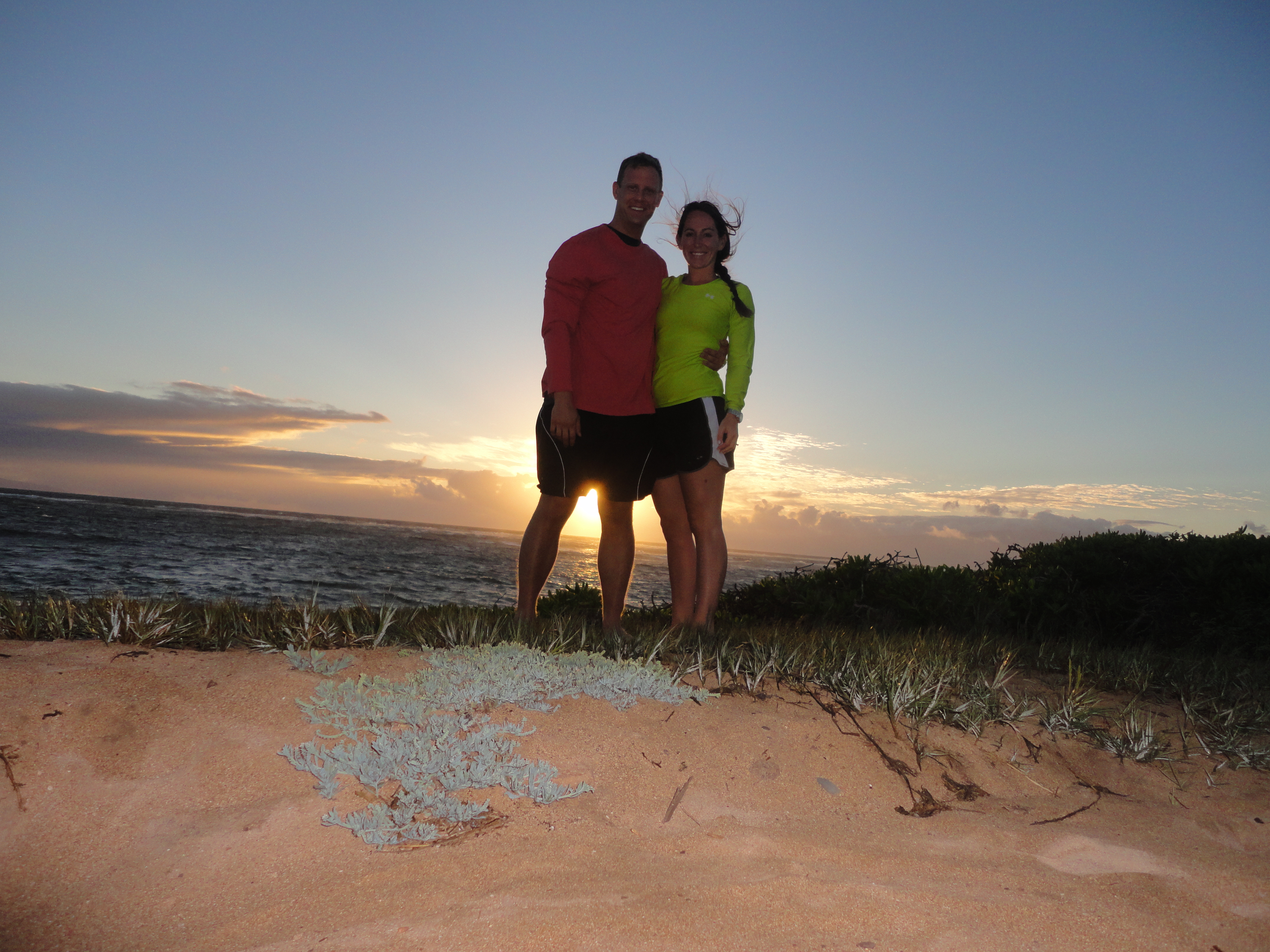 If you're seeking a bit of adventure (as we did on our first trip), Lanai's top off-road destination spots -- Garden of the Gods, Shipwreck Beach, and Sweetheart Rock -- might just be the perfect addition to your itinerary. Off-road vehicles and four-wheelers are the only options to visit these picturesque locations, but are certainly worth the bumpy ride. We opted to visit Shipwreck Beach for sunrise and managed to see many of Lanai's wild deer en route along Manele Road. If you're up for a little extra adventure, opt for the roofless Jeep or 4-wheeler; I think I'm still cleaning red dirt off!
If you're not the exploring type, beaches, pools and lounges abound! Sprawling grounds at the Lodge offer lush gardens and lawn games, while Manele Bay has seaside beauty as far as the eye can see. It truly sets the scene for ultimate rest and relaxation.
Quaint Lanai City, reminiscent of Mayberry, offers cafes, restaurants and several small shops for browsing -- the type of place where restaurants have regulars and everyone waves. We liked starting our days with breakfast at the Blue Ginger Café (their omelets are amazing!) and enjoyed lunch and dinner at Café 565 and Canoe's respectively. Overly friendly and always looking to accommodate patrons, finding a menu item to please your palette at these establishments will not be an issue. As a traveler with a gluten allergy, I never struggled to find something both delicious and gluten-free!
Looking to treat yourself? No worries -- the resorts have you covered. The Four Seasons Lodge at Koele offers the Terrace and the Dining Room. We've eaten at the Terrace for every meal and have yet to be disappointed. The wait staff is attentive and willing to cater to your every need. I think I was most impressed by their servers remembering my gluten allergy and bringing me my own separate breadbasket every time -- without asking!
The Four Seasons Manele Bay offers a wider variety of restaurants -- Nobu Lanai, Kailani, ONE FORTY, and the Ocean Hale. We had the pleasure of dining at ONE FORTY and taking part in their five-course blind food and wine pairing. It was every bit as fabulous as it sounds. Chef Marcus Stewart delivered every meal to our table, described in detail the ingredients and preparation process and waited while we took our first bites. An absolutely decadent experience and must-do for travelers seeking the finest cuisine and dining experience on the island.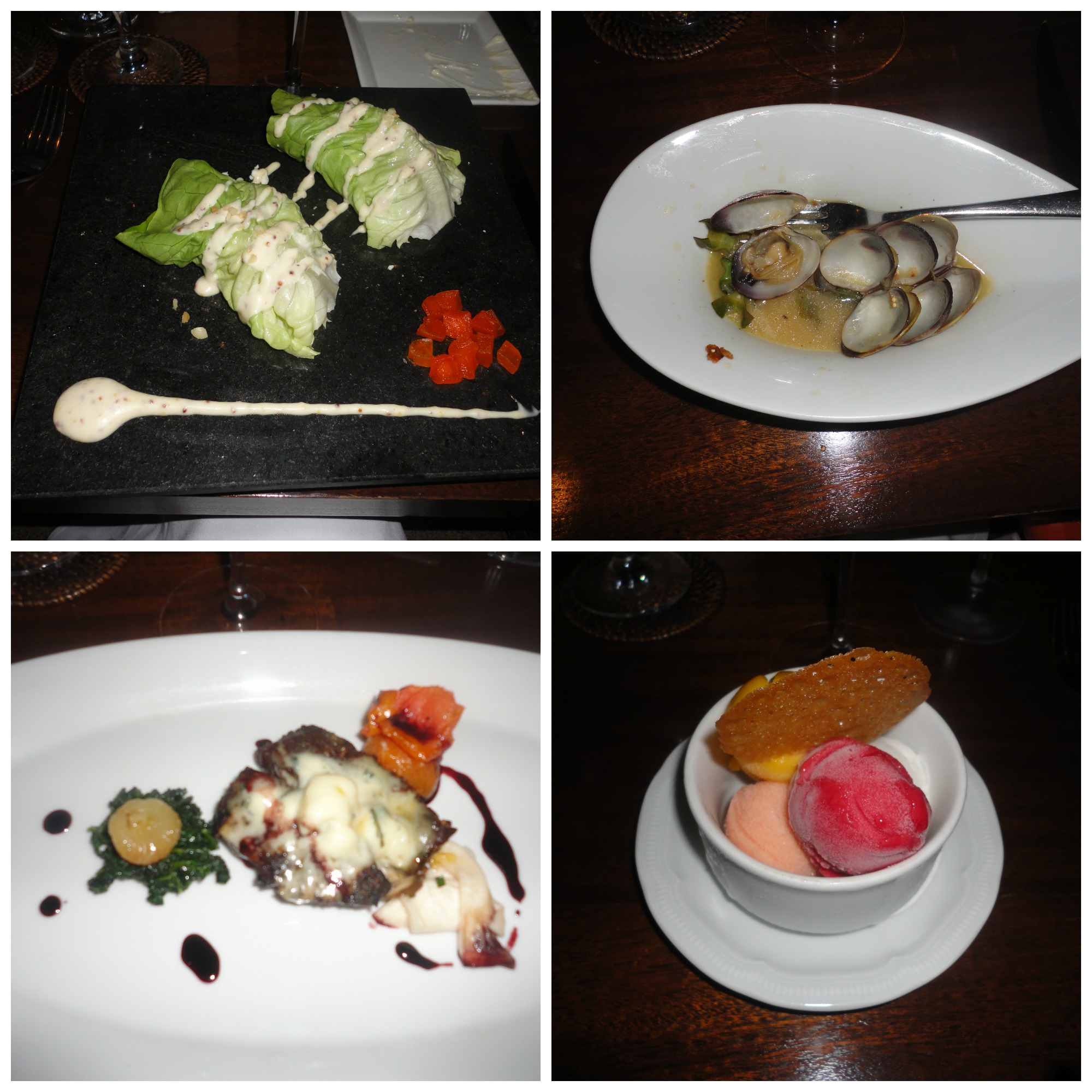 While incredibly delicious on all accounts, I'd recommend saving these pricier options for lunch or dinner. We were able to eat breakfast in town daily for around $14.
The Hotel Lanai in the heart of Lanai City offers the Lanai City Grille. Open only for dinner, we did dine here one evening to make sure we got the full Lanai experience. Offering a relaxed, open-air restaurant and Pacific-fusion menu, I was ready to be wowed. The reality was that given my food allergy, I was boxed into very few menu items and our server was too preoccupied with her friends, who also happened to be dining in that night, to bother inquiring about our meals as we had experienced elsewhere on the island. We were also disappointed to find out that their Crab Dip Appetizer was made with imitation crab meat, yet the price reflected the real stuff. I do not think we would dine here again.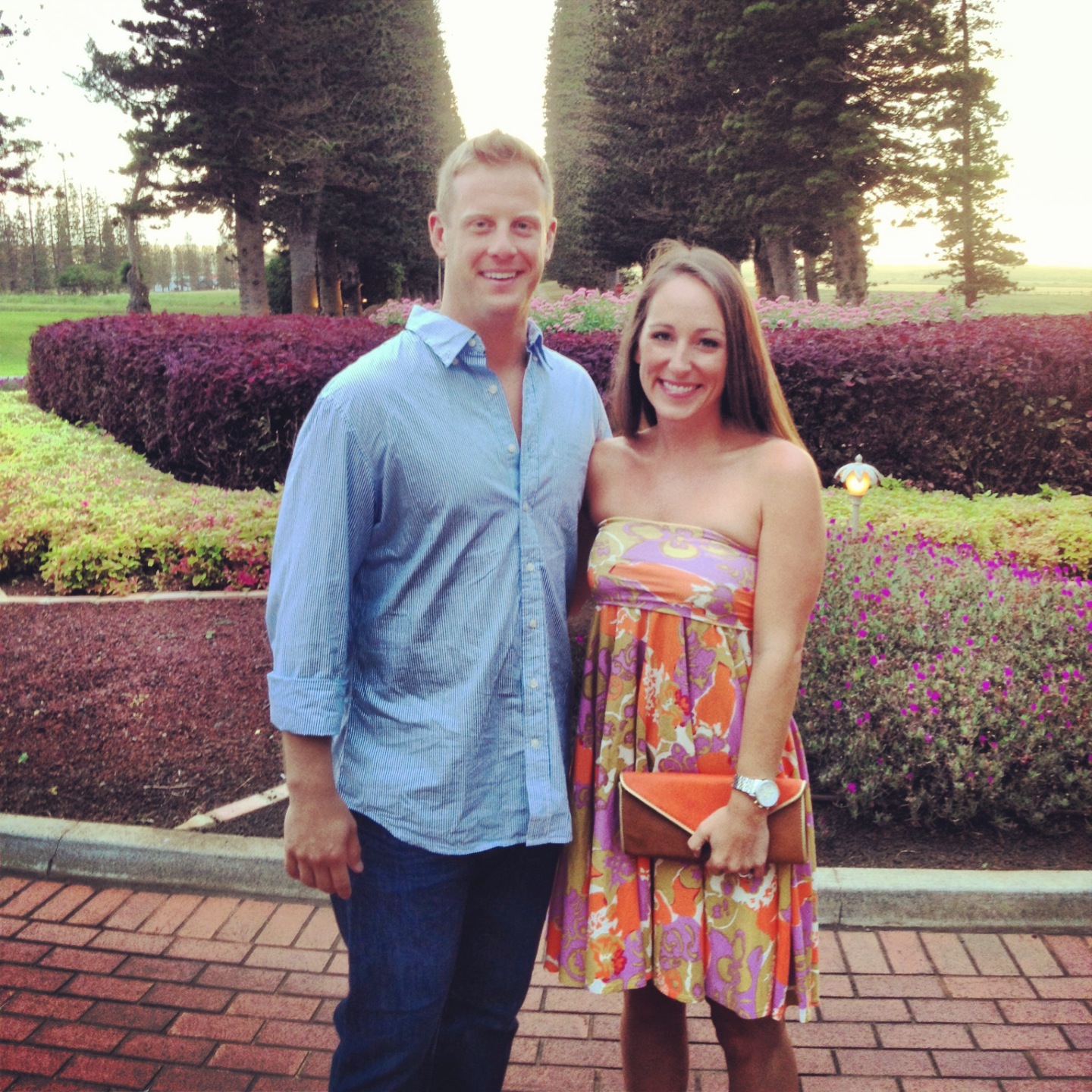 On such a small island, it might seem that one trip would be enough to satisfy a "checked box", or feeding the "been there, done that" mentality--but can one ever truly get too much relaxation and pampering? My answer is no and I'm already counting down the days until our next trip to Hawai'i's hidden treasure.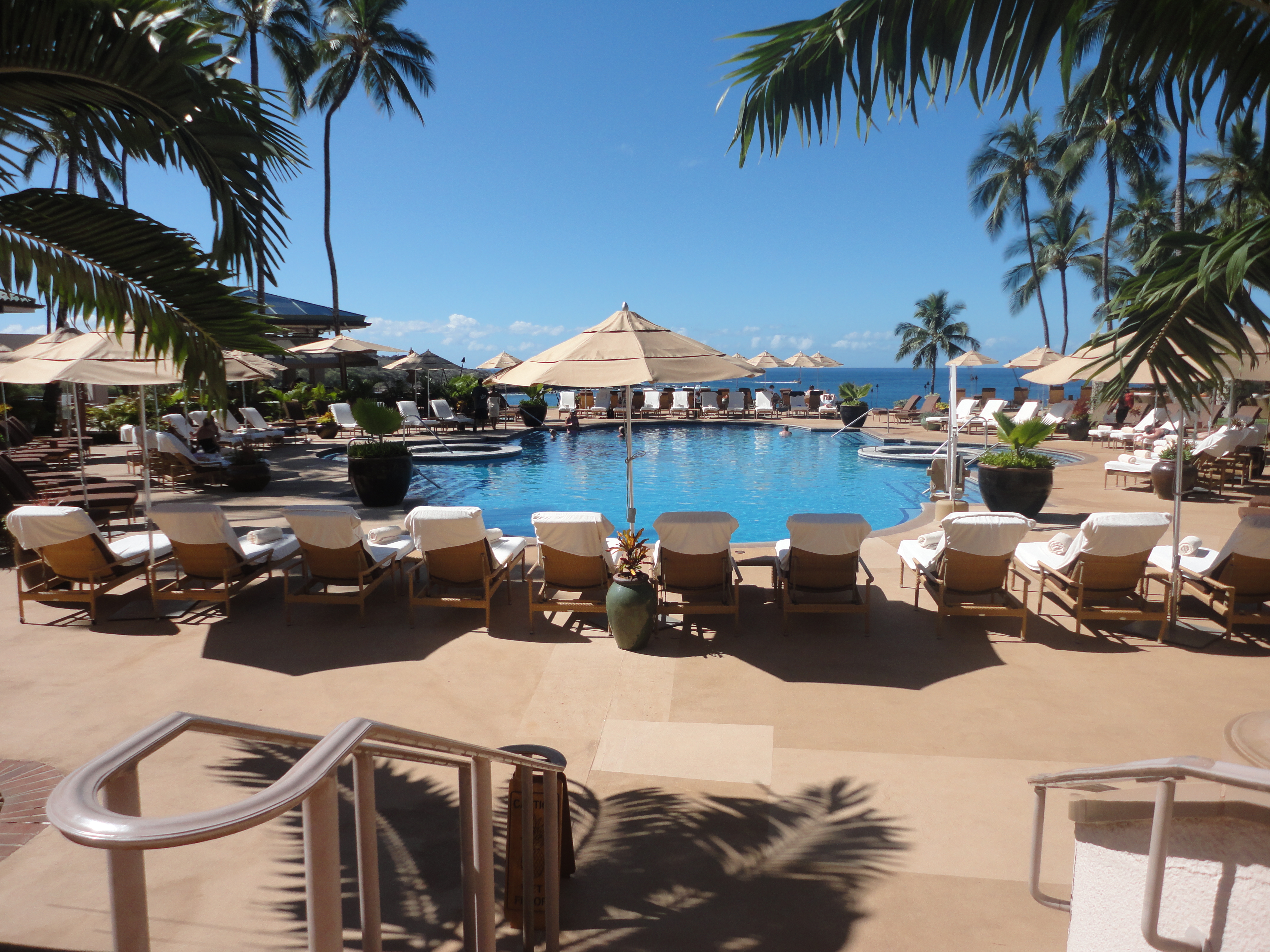 Calling all HuffPost superfans!
Sign up for membership to become a founding member and help shape HuffPost's next chapter