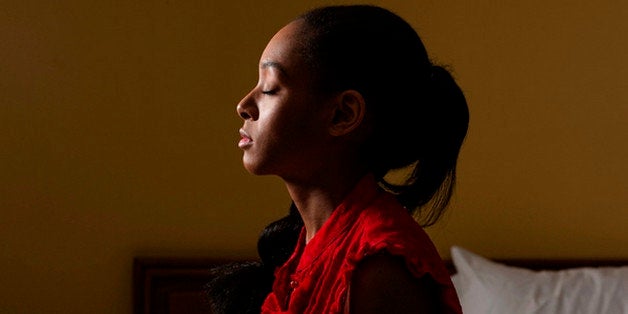 Roughly four months after her first baby was born, Robin Farr noticed herself slipping, slowly, into a funk.
"At the time, I didn't know what it was," said Farr, 40, of that period six years ago. "It didn't occur to me it was postpartum depression; I thought I was just tired."
But months passed, and Farr did not improve. She had bouts of anger that were atypical for her. At times, her pent-up emotions manifested themselves physically -- a tingling in her forearms, as though she'd been clenching her fists.
Eight months in, Farr saw a counselor and confided she was unsure that she had it in her to be a mom. The counselor suggested she might have postpartum depression and recommended she see a doctor, but Farr did not want to. Despite her increasingly pronounced distress, she did not want to put a label on her situation.
"I had this feeling of denial. Of, 'Maybe it will just go away,'" Farr said. "I had a very specific idea of what postpartum depression was, and to me, it was a significant mental health issue. It seemed completely removed from anything I associated with everyday life."
A new BabyCenter survey of more than 1,400 mothers and pregnant women released on Tuesday calls attention to the significant number of women, like Farr, who do not get prompt treatment for postpartum depression.
Overall, 21 percent of the mothers polled said they had been given a diagnosis of postpartum depression or felt they might have it.
But 40 percent of those women did not seek any medical help.
"Because the stigma is still so high, I'm not surprised," Janet Ozzard, BabyCenter's executive editor, told The Huffington Post.
"I'm not surprised," she continued, "that the last thing a new mother wants to do is come out and say, 'I'm crying. I'm anxious. I think I'm failing.'"
Among the women who did not seek medical help for postpartum depression symptoms, 30 percent said it was because they felt strong enough to "get over" their feelings without a doctor, while 26 percent felt their symptoms were not serious enough to warrant a discussion. Twenty-five percent said they were too embarrassed to admit their feelings, while 23 percent said they felt guilty about them and 16 percent said they did not want to be labeled mentally ill.
"We know what keeps moms from seeking help, and it's this feeling of, 'I'm so ashamed and uncomfortable,'" said Karen Kleiman, founder and director of the Postpartum Stress Center in Pennsylvania and New Jersey, who did not work on the new survey. "Women are still afraid to talk about what they're feeling, and providers are still not asking the right questions."
Indeed, 61 percent of the women in the survey said they had at least one general conversation about postpartum depression with a health care provider, including their OB-GYN, primary care physician, their child's pediatrician or any other provider, such as a lactation consultant. However, 40 percent said they had never discussed it with a health professional.
The survey found that the majority of conversations about postpartum depression that did happen occurred in the final trimester, while a woman was in the hospital after giving birth or at her postpartum appointment, which generally takes place six weeks after delivery. But postpartum depression can develop at any time within the first year after the birth of a new baby, and many women do not notice anything is wrong for months. (The American Academy of Pediatrics has urged its members to help screen women when they bring their children in for check-ups, which are frequent in the first year.)
For her part, Farr eventually did seek medical help, but not until her first child was more than 1 year old. After that, it took another year still, as well as consultations with several doctors, for Farr to start feeling like herself again. She writes about her experience with postpartum depression for various sites, including her own blog and HuffPost, and regularly hears from readers who say they see a piece of themselves in her story.
"A lot of them say, 'This is the first time I've heard that what I'm experiencing could be [postpartum depression]," Farr said. "'I had no idea what was wrong with me.'"
But if there is a bright spot to be found in the results of the new BabyCenter survey, Ozzard said, it is that 89 percent of the women polled said they had at least heard of postpartum depression.
"Women are starting to talk to each other about it ... it's more out there than it ever has been before," echoed Kleiman. "Hopefully, that will help reduce the stigma and make it easier for women to talk about it. And hopefully, providers are stepping up their education so they know exactly what to do to help."
Related
Before You Go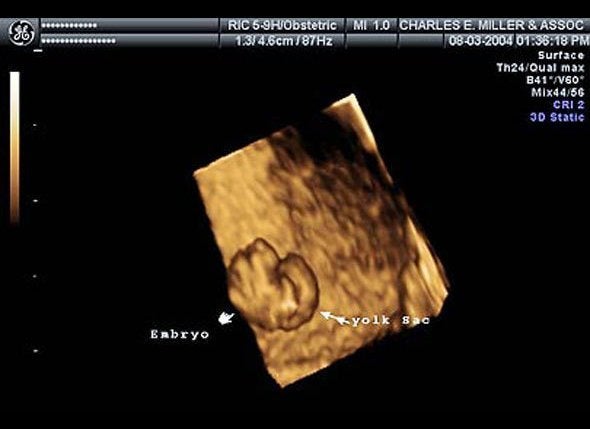 Pregnancy Week By Week