By Kellee Khalil, Lover.ly
One of the most exciting things about last month's Bridal Fashion Week was how fashion-forward it felt. In the past few years, couples have been trending toward more authentic weddings that feel less traditional and more relevant to their everyday lives. And when it comes to wedding attire, many brides are opting out of the bridal shop and instead buying sophisticated party dresses that feel special but that aren't necessarily bridal. Now bridal designers are responding by creating beautiful and fashionable styles that are anything but traditional. Here are some of the unexpected looks we love for 2014.
We saw dozens of chic bridal skirts, often paired with oh-so-sexy cropped tops.
For brides who want to show a little more skin, there were plenty of cropped tops to pair with your skirt.
Not into skirts and dresses? Designers like Rivini, Theia, and Aria showed elegant pants and shorts.
While these styles aren't for everyone, we're thrilled to see more designers offering something all brides want: options.
More from Lover.ly: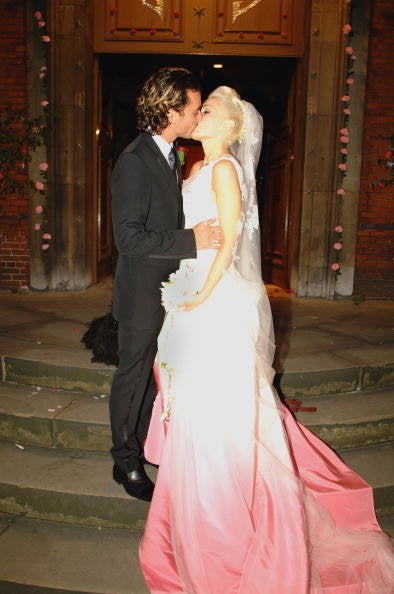 Celebs in Non-White Wedding Dresses