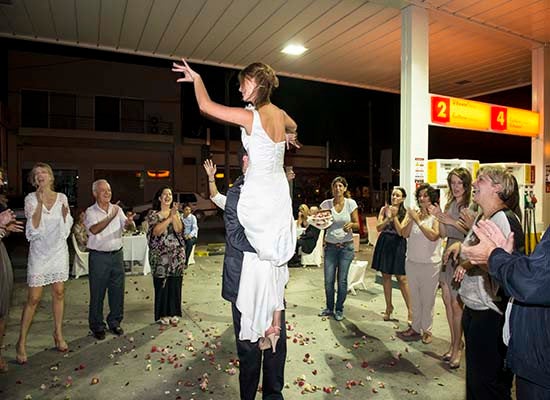 When photographer Nick Hannes visited Patras, Greece earlier this month to scout locations for a photo project, he stumbled across a scene he didn't expect -- a wedding reception at a gas station.
He stopped and spoke to the family, who permitted him to take photographs and answered his questions. The groom, Christos Karalis, told Hannes that he urged his bride, 26-year-old Anna, to have the reception at the petrol station he owns in Patras to save on expenses. In a blog post, Hannes recalls that one family member told him:
"This is how we respond to the crisis ... A Greek keeps on laughing and celebrating, even when his money is being taken away."
Click through the slideshow below to see Nick Hannes' photos from the wedding.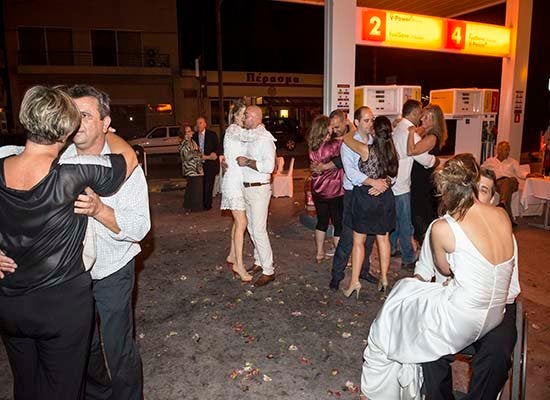 Greek Gas Station Wedding
Related