More and more couples are bucking tradition at their weddings in favor of personalized and offbeat ceremonies. And the wedding photos below are as nontraditional as they come.
If a picture is worth a thousand words, these wedding photos are worth millions. Scroll down for some of the most out-of-the-ordinary weddings from around the world.
Fran Calvo and Monica Fraile wed underwater at the Sea Life Aquarium in 2012 in Benalmadena, Spain.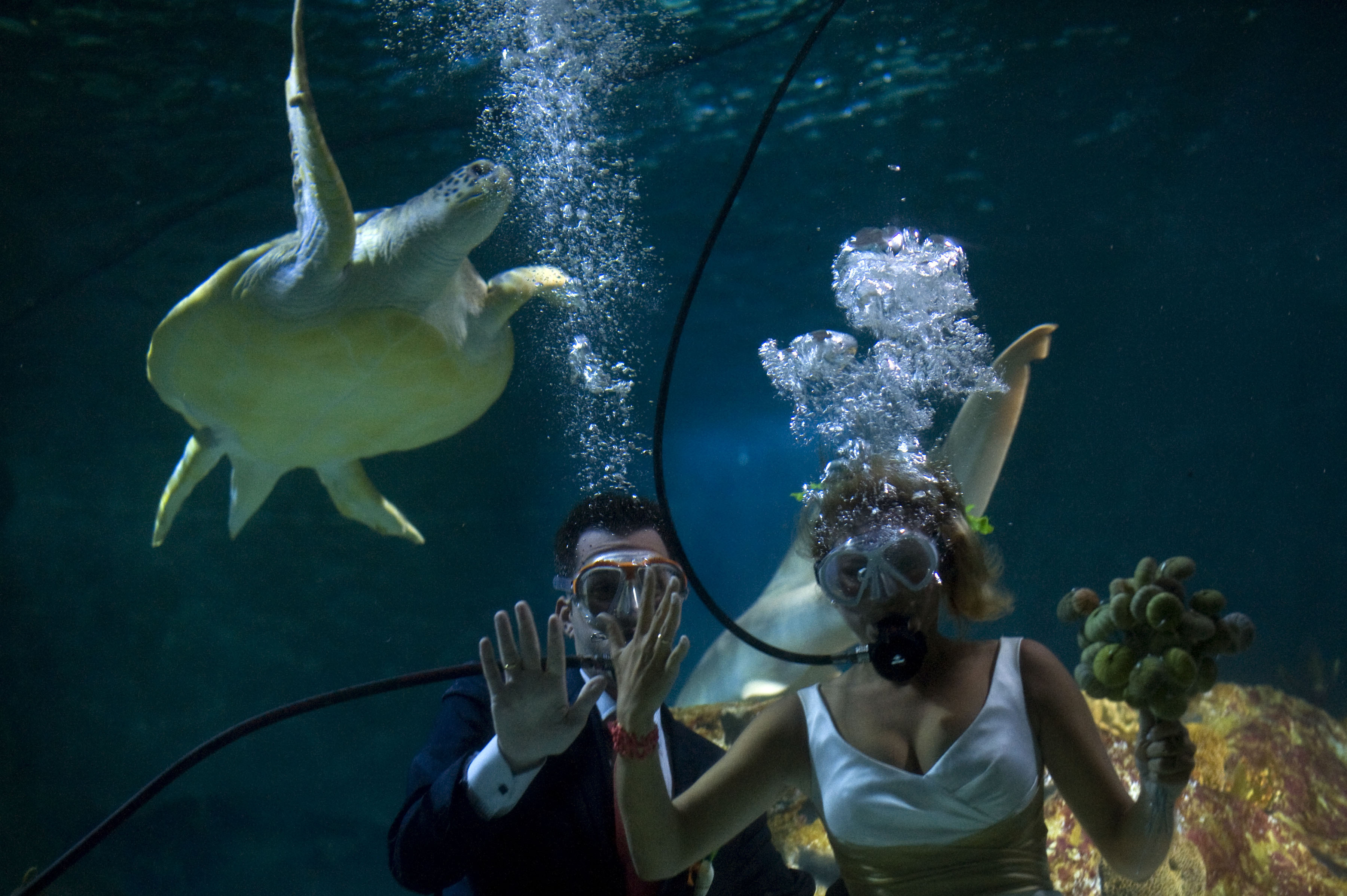 Jorge Guerrero/AFP/GettyImages
Newly married couple Scott and Crystal Morrell make their way down the slopes after tying the knot atop Lift 2 at the Loveland Ski Area resort in Colorado in 2012.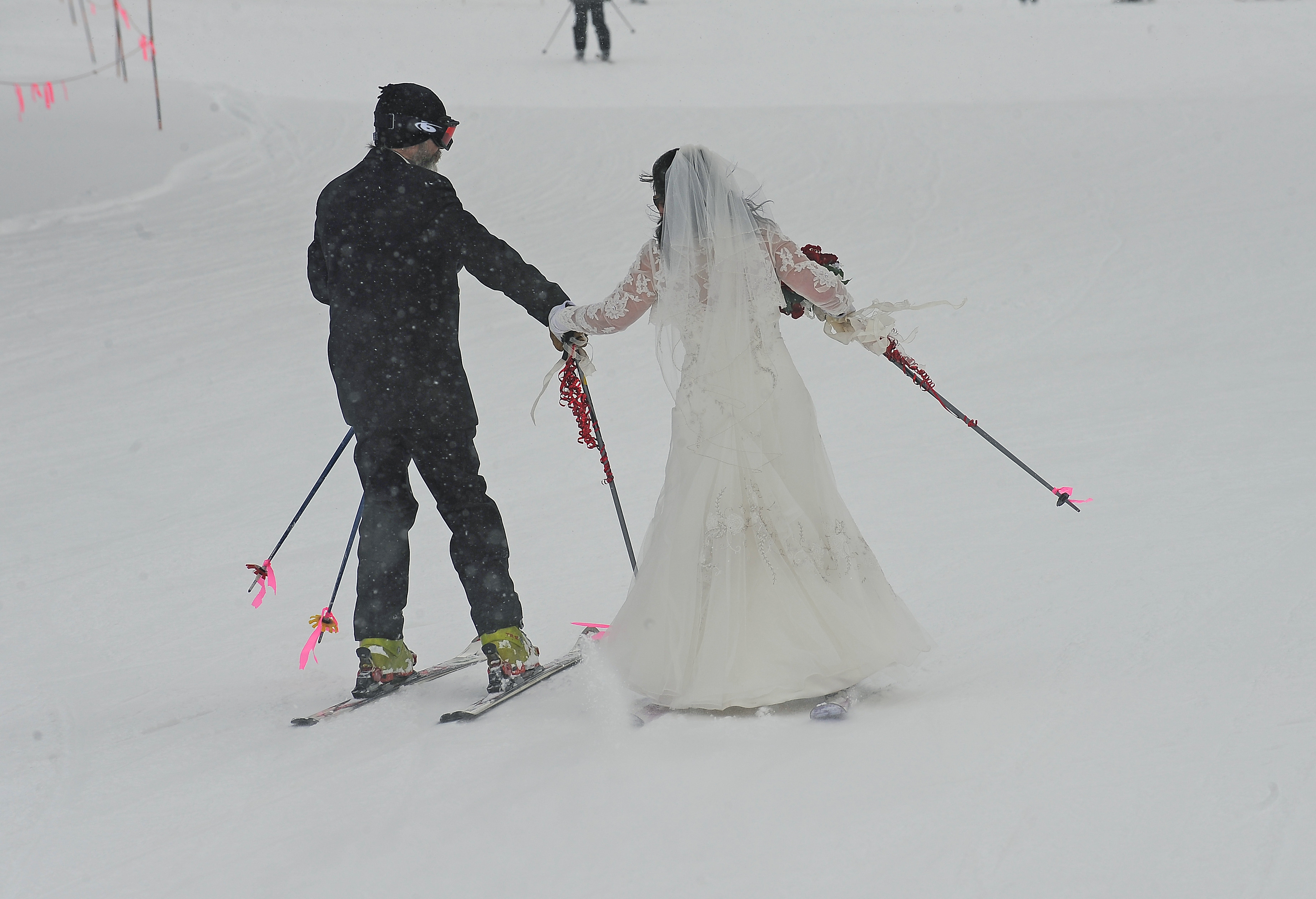 Helen H. Richardson/The Denver Post via Getty Images
Christof Galuschka and Evelyn Neew kiss in a hot-air balloon outside Berlin before their 1998 wedding ceremony.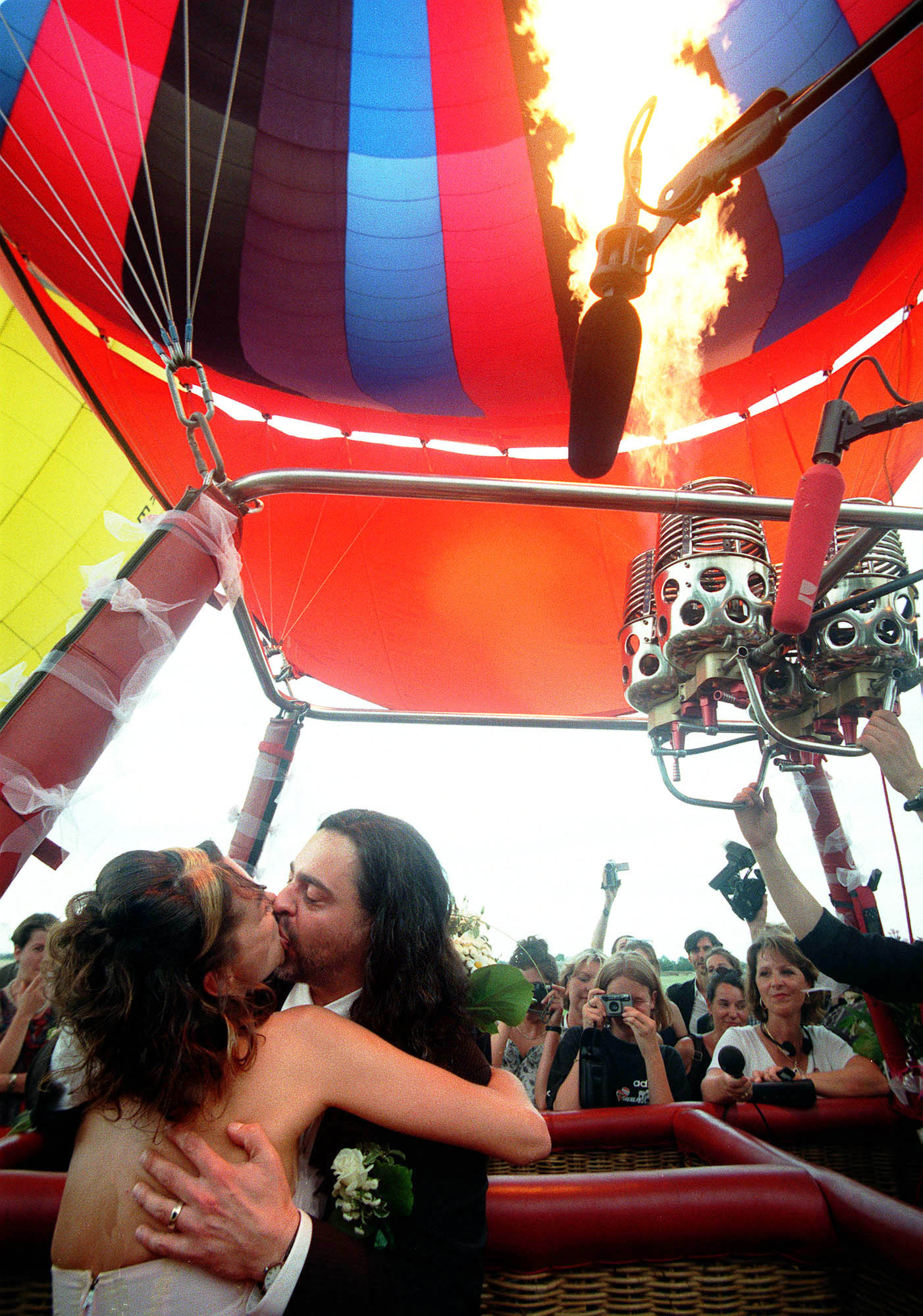 AP Photo/Jockel Finck
Timothy Ful Cher and Nony Tedjakasume bungee jump together in Atlantic City, N.J after tying the knot in 1992.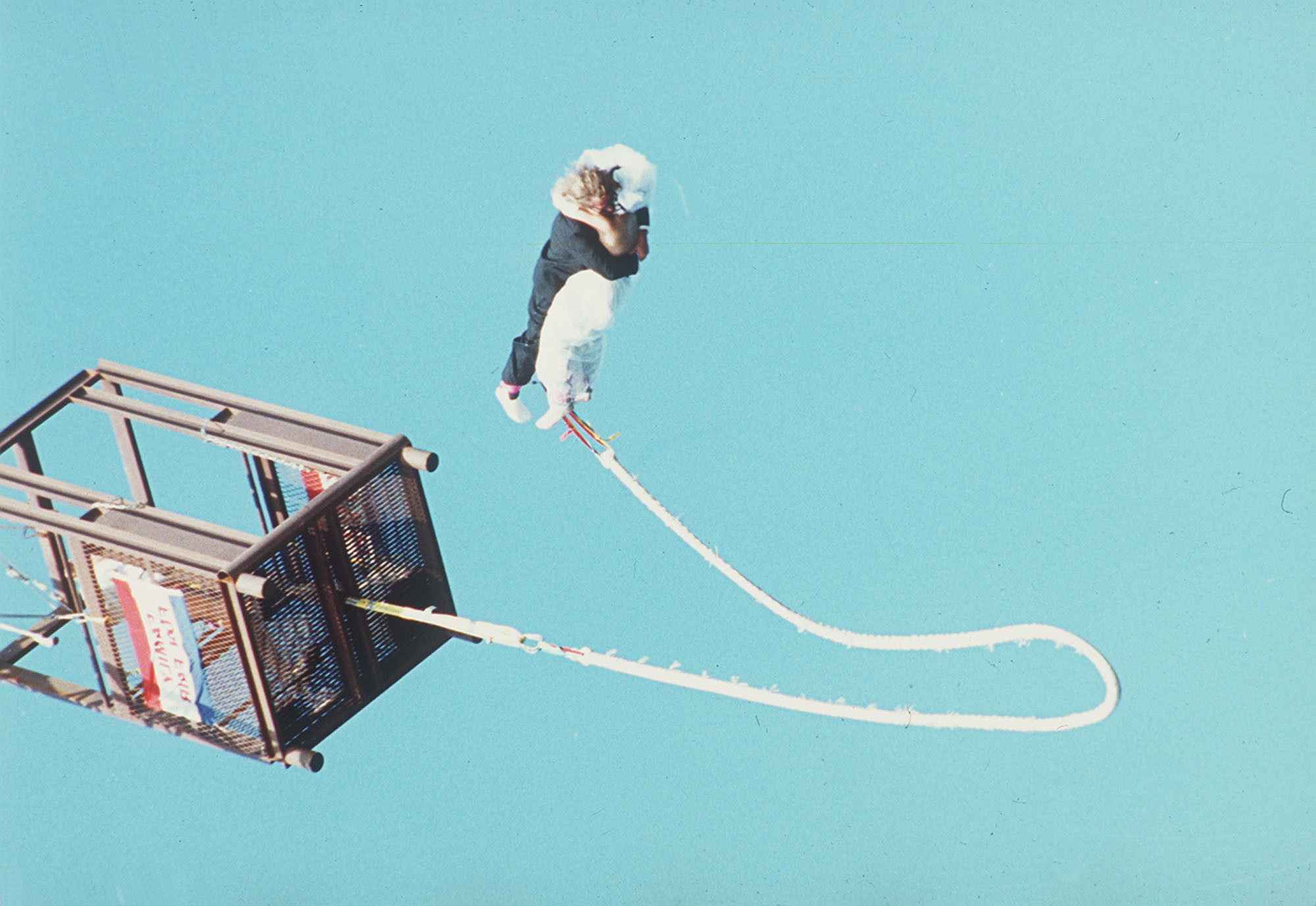 AP Photo/Don Slabicki
A newlywed couple walks through crosses in Northern Lithuanian's 'Hill of Crosses' pilgrimage site in 2011.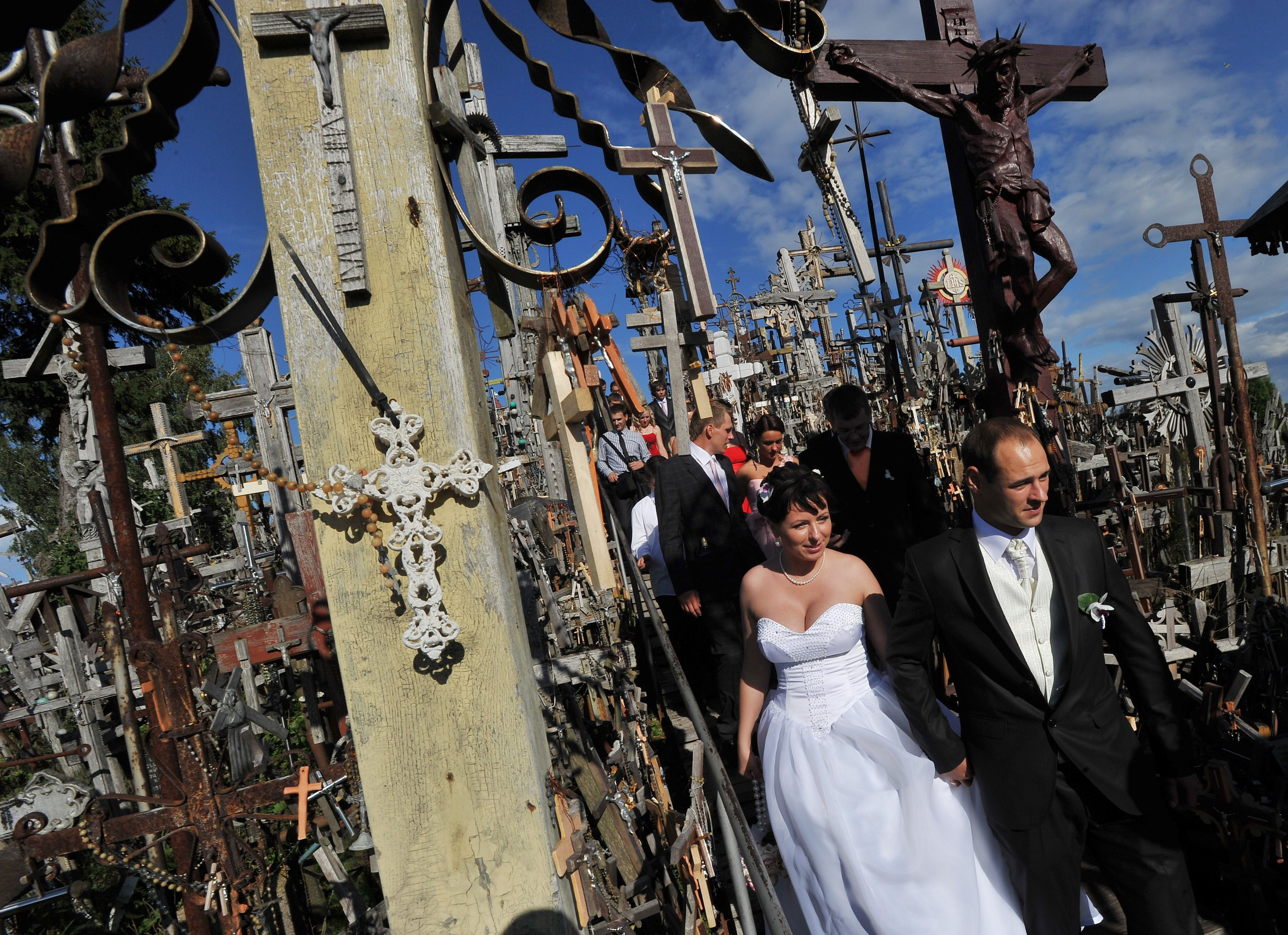 Joe Klamar/AFP/Getty Images
Gail Mathis, 54, skydives following her 2011 wedding to Phil Mathis in Middletown Ohio.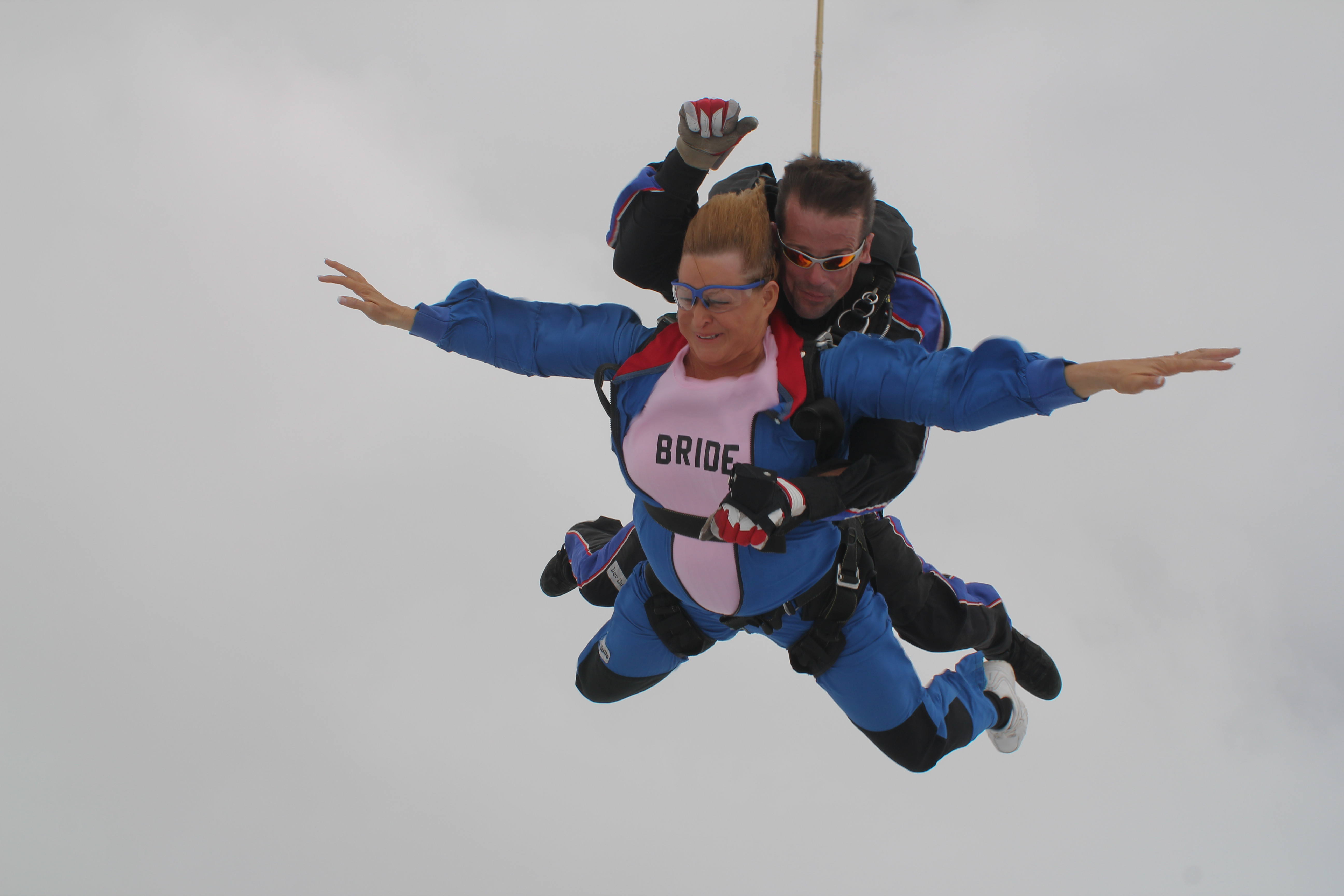 Norman Kent/Barcroft Media/Getty Images
Rick Harker, 64, and 55-year-old Marlene Hoar kiss as they rapel down a skyscraper as part of their 2009 Vancouver wedding ceremony.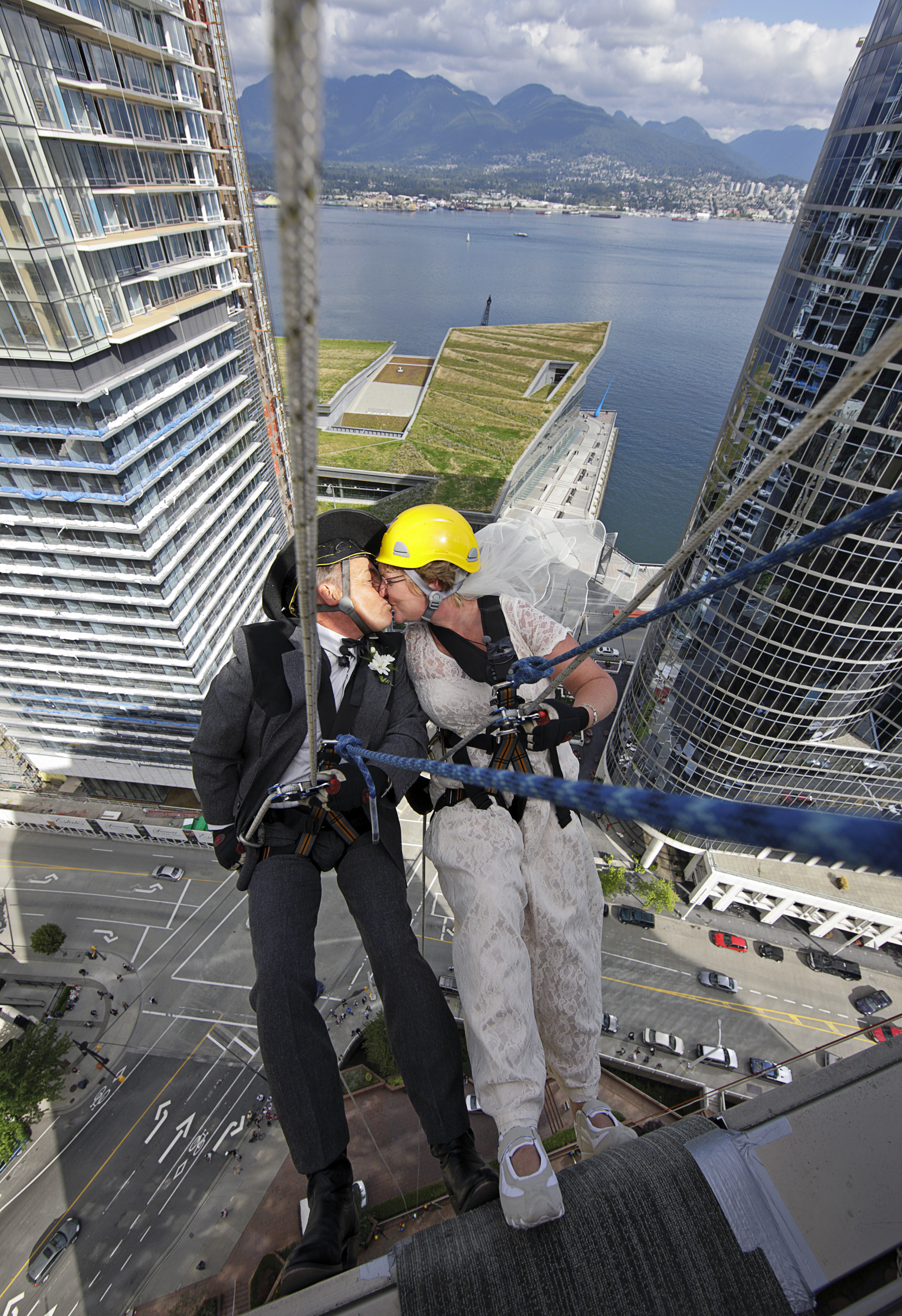 Jeff Vinnick/Getty Images
Aquarists Kathryn O'Connor and James Oliver participate in an underwater marriage ceremony at the London Aquarium in 2011.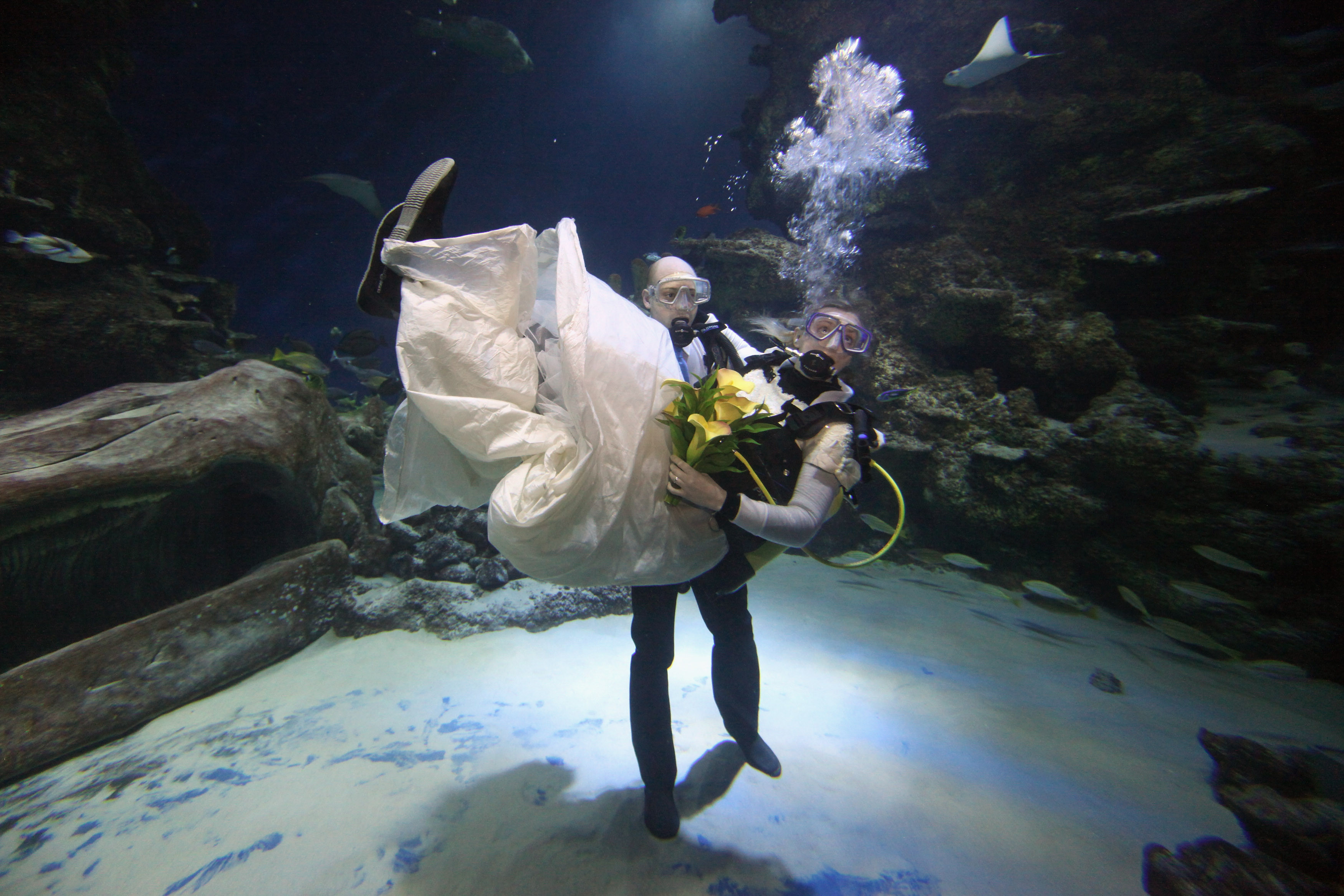 Oli Scarff/Getty Images
American skier Jannette Burr and her husband, artist Hans Sachs, kiss while waterskiing in their wedding attire on the Worthersee in Austria in 1951.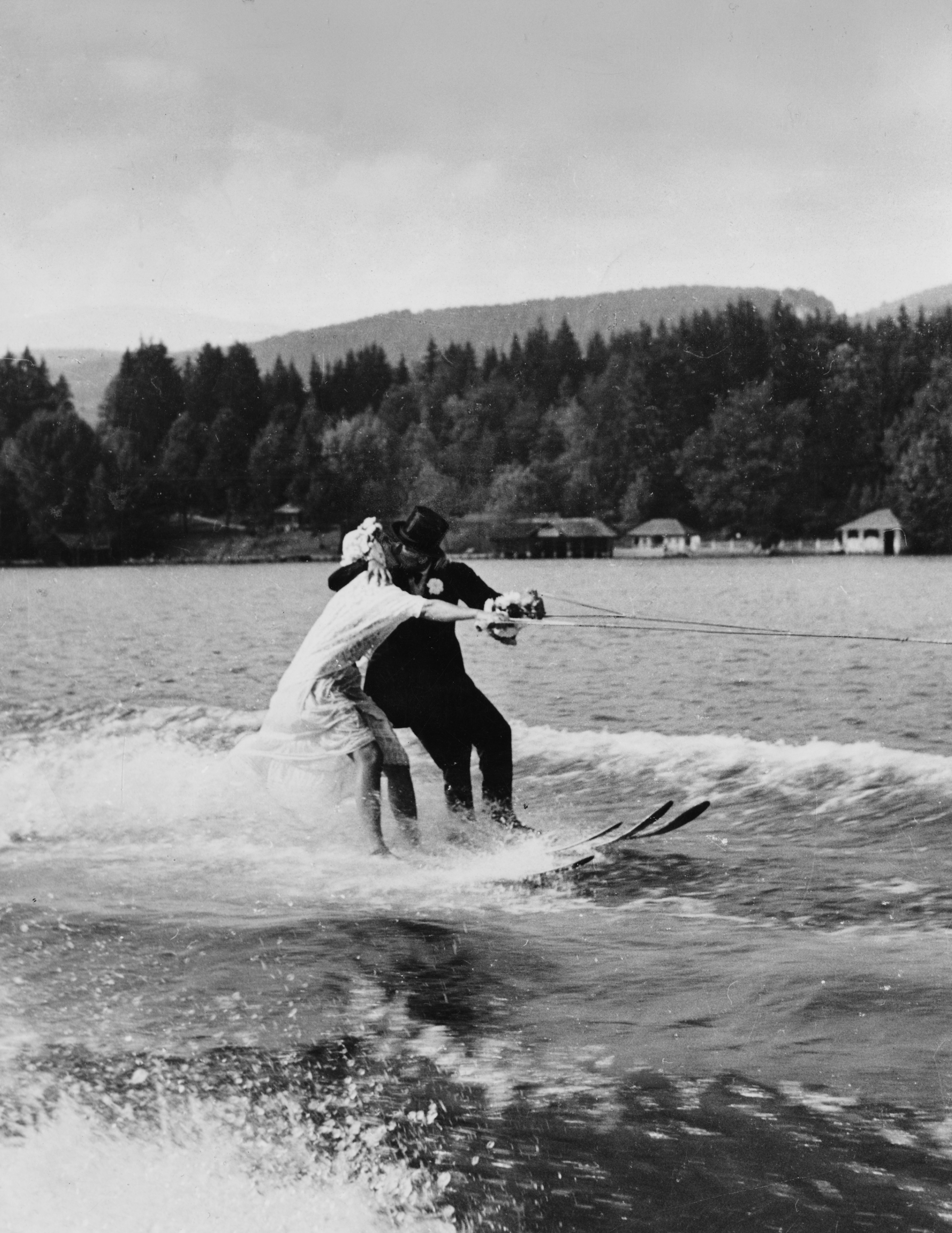 Paul Popper/Popperfoto/Getty Images
One hundred couples walk to shore on the western Philippine island of Palawan for a mass wedding in 2007.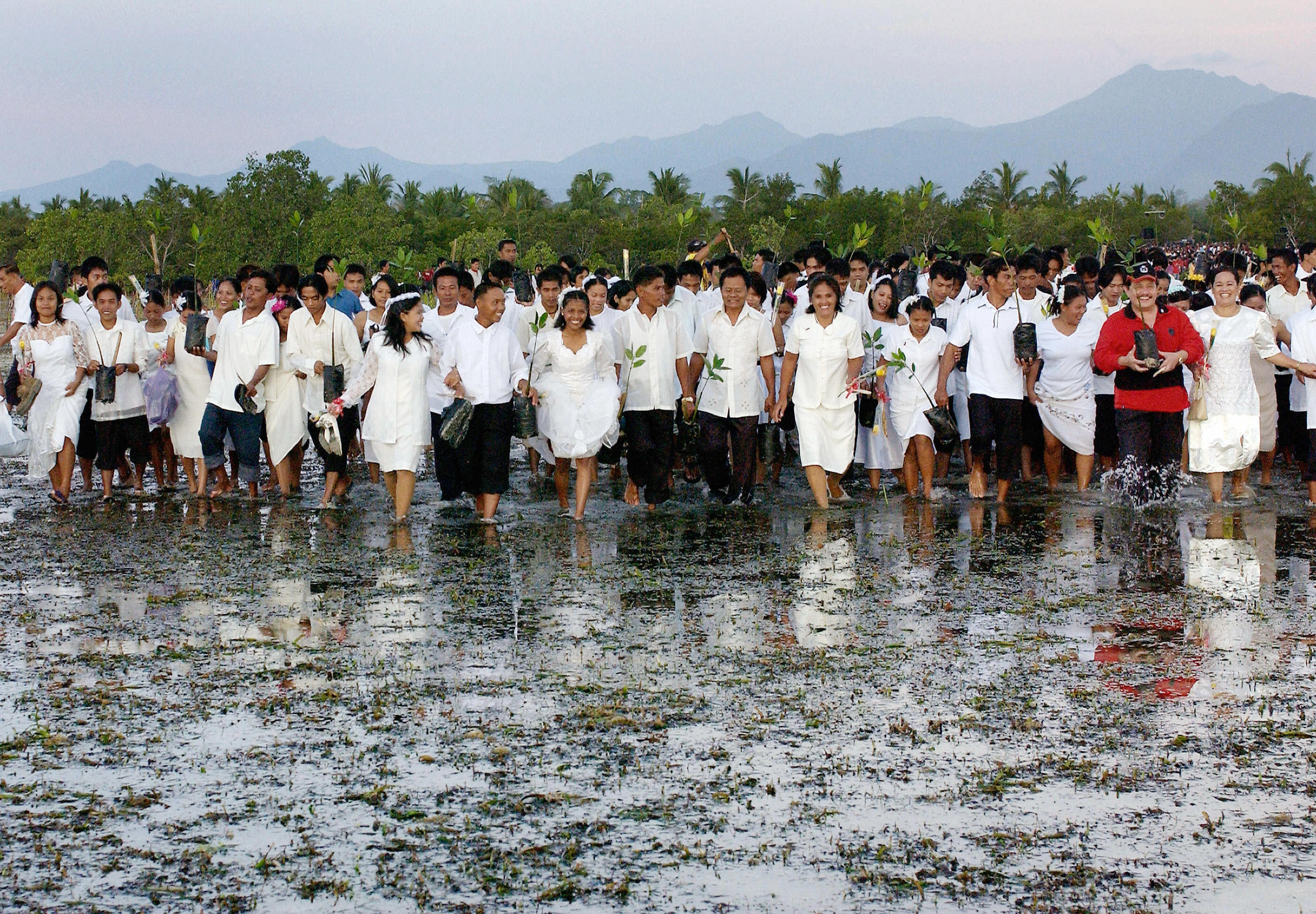 Romeo Gacad/AFP/Getty Images
Indian couple Chandan Thakur and Dipti enter the water before their marriage ceremony at the Commando Adventure Academy swimming pool in Bombay.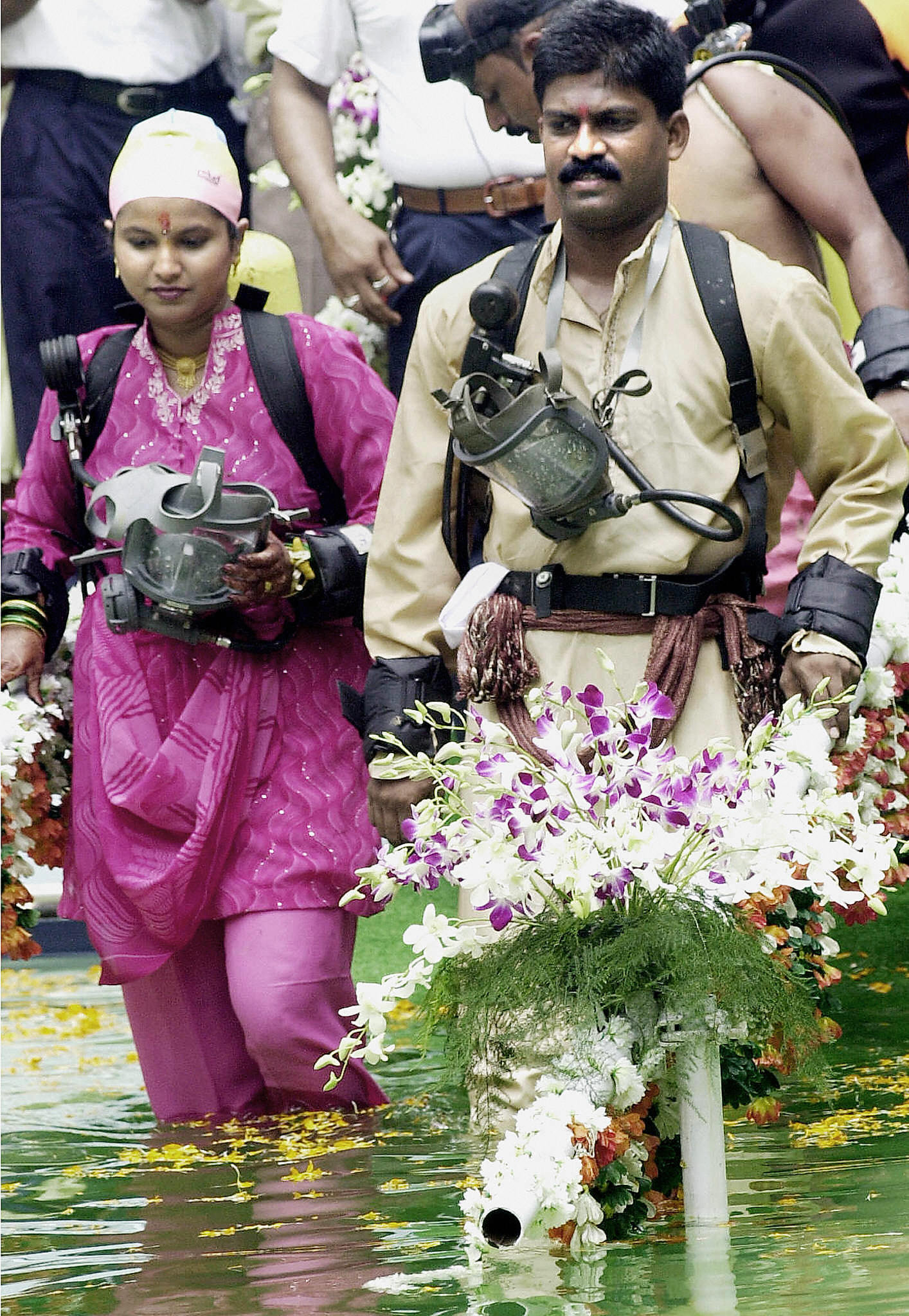 Sesbastian D'Souza/AFP/Getty Images