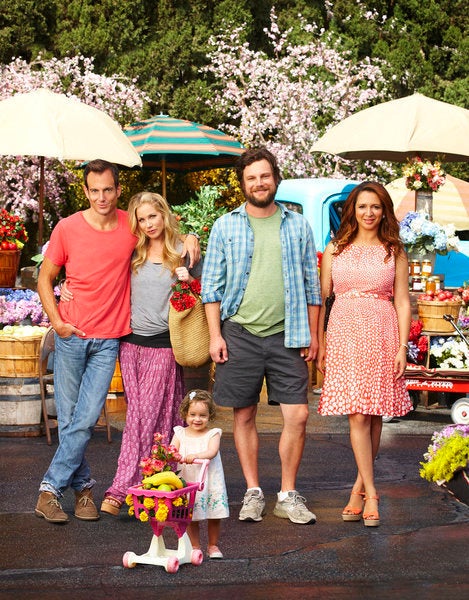 More changes are ahead for NBC's "Up All Night." According to Variety, the single-camera comedy will make the drastic switch to multicam format (complete with live audience and laugh track) after the show returns from its winter hiatus.
Once the show wraps filming on the 11th episode of Season 2 next week, it will go on a three-month break to allow time for its current soundstage to be converted to hold a live audience, with filming set to resume in February, Variety reports. The first 11 episodes will continue airing until December, with the show scheduled to return to air in April in its newest incarnation.
"Up All Night" has had a tumultuous history; its original pilot went through major tweaks before air, changing Reagan (Christina Applegate) and Ava (Maya Rudolph) from publicists to the producer and star of an Oprah-esque talk show. After Season 1, network brass seemed to feel that the show was too bipolar in tone, switching between Ava's workplace and the more grounded family story of Reagan and Chris (Will Arnett) raising their baby at home, so the show jettisoned the show-within-a-show aspect for Season 2 in order to focus on the family dynamic. Reagan's brother Scott (Luka Jones) was then added to further expand their world.
When HuffPost TV visited the set two weeks ago, the stars seemed to be pleased with the show's current direction, giving no indication of the changes ahead. "I think that we're doing a good job in all the stories of getting down to the core of what makes the show work ... making it much more home-based in the lives of these people," Arnett said.
"It was like two different shows, and it's not that it was bad -- people loved it ... I think the person that benefits the most is Ava because we get to see her outside of that environment," Christina Applegate agreed. "She was always stuck in those hallways of that studio and now ... Maya/Ava gets to have a lot more guests that are fun and different and she gets to be in different environments and explore who she is as a person, besides just being a celebrity and besides just being that entity."
NBC entertainment chairman Robert Greenblatt explained the latest change as a way to "infuse the show with more energy," telling Variety, "We know what the multi-camera audience does for the live episodes of '30 Rock,' plus after seeing both Maya and Christina do 'SNL' within the past few months, we knew we had the kind of performers -- Will Arnett included -- who love the reaction from a live audience ... We think we can make a seamless tradition to the new format. Also, we're committed to the multi-camera form, and this will give us another show to consider for next season in this new format."
Although the series has never been a ratings juggernaut, it has built on its "30 Rock" lead-in the past two weeks, seemingly indicating that audiences are warming up to the changes. While it's nice to see NBC showing patience with the show despite its slow start, it's a little troublesome that after three or four major tweaks, "Up All Night" still hasn't been allowed time to settle into a groove.
While other comedies have made the switch from single to multicam in the past ("Happy Days" and "Newhart" being the best known examples), it's practically unheard of for a show to attempt such a major format change in the middle of the current season. Time will tell whether the experiment pays off.
"Up All Night" airs Thursdays at 8:30 p.m. ET on NBC.
Will you watch "Up All Night" as a multicamera sitcom, or are all of the show's changes putting you off?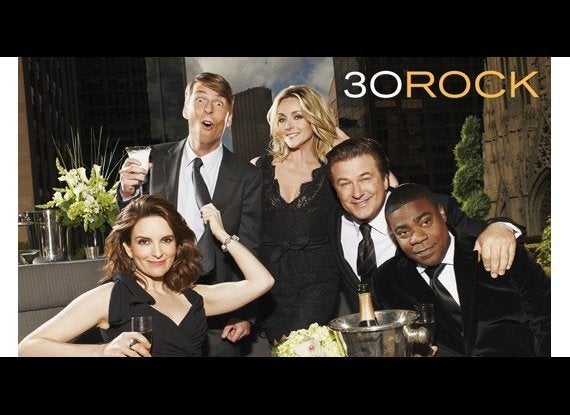 NBC Shows
Related
Popular in the Community