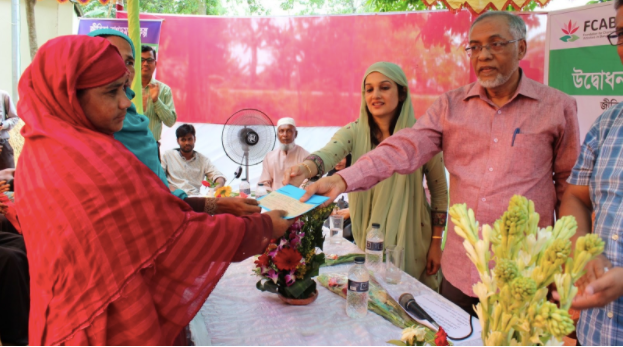 Fortified by the goodwill, support and hard work of many and her own perseverance and ability to foster partnerships, civil rights lawyer Moushumi "Mou" Khan launched the Foundation for Charitable Activities in Bangladesh, a new style of non-governmental aid organization, in 2014 after her father initially incorporated it in the U.S.
After doing all the legal things required to set up a nonprofit that raises money in the U.S. to provide aid in Bangladesh, FCAB conducted a comprehensive baseline assessment of the village of Bagdumur -- Mou's late father's ancestral village. Next, it crafted a four-pronged approach to holistically address Bagdumur's development needs. Medical care, education, livelihood and water and sanitation needed to integrated solutions with meaningful impacts on the population.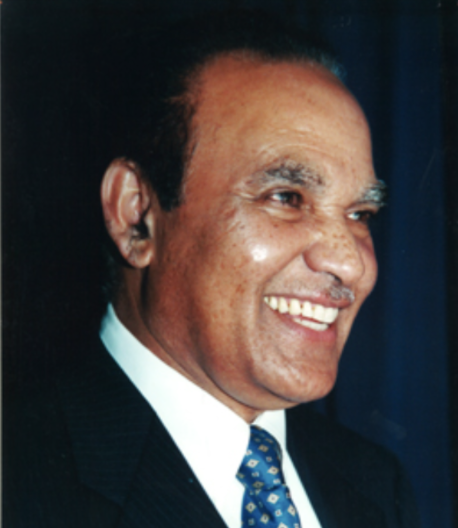 FCAB was founded by the late Abdul Majid Khan, a Bangladeshi-American engineer who left his homeland in 1976 to pursue graduate studies at the University of Michigan School of Engineering. A father of four who co-founded Ann Arbor's first mosque, Mr. Khan died in an automobile accident shortly after filing FCAB's legal paperwork for a tax-exempt non-profit status with the United States Internal Revenue Service and with plans to incorporate as an aid organization in Bangladesh.
Carrying her late father's vision forward, Mou Khan tackled the challenge of creating better lives for Bagdumur residents with modern methodologies. Everything FCAB does is measured, managed and monitored with a focus on collaboration with local public and private sector partners. The effectiveness and service reach of each initiative is calculated and documented. The best available people are recruited for the advisory board and local management team
Most importantly, the assistance offered is culturally sensitive to local behavioral norms, and yet has a sustainable vision for the future. FCAB's guiding principle is to forge lasting progress in Bagdumur, not to create patronage dependency in the outdated style of late 20th century NGOs which uncomfortably modeled British colonialism and American welfare.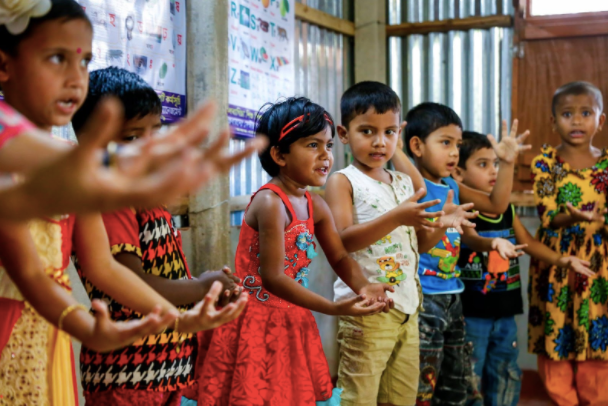 Steve Mariotti: Can you tell us about Bagdumur and the people that live there?
Mou Khan: Bagdumur has a total population of 1,150. There are 217 households, of which 122 are on the electrical grid, meaning, in reality, that they have electrical power for at least some part of most days. There are 95 homes without power or any sort of plumbing. Roughly 80% of the residents are engaged in agriculture. Ten percent make a living in service occupations and the rest own or work for some type of non-agricultural business. There are two schools and four shops.
Our most recent public health survey found that out of the seven lactating mothers in Bagdumur right now, six gave birth without any medical or skilled birth attendant support, and one delivered with midwifery assistance. This is a disturbing fact given Bagdumur's proximity to medical facilities in the nearby town and Bangladesh's overall progress on maternal mortality.
SM: What was FCAB's first actual outreach program in the country?
MK: We opened a primary and maternal health clinic. We retained the services of a Bangladeshi medical doctor who currently provides health screenings and other services on Wednesday mornings. FCAB's full-time paramedic sees patients prior to the doctor visit and also provides follow up care. So far, about 1,767 patients have been seen by the weekly doctor, of which 406 were male, 1,097 were female, and 264 were children. FCAB now operates a small pharmacy where medicine for the most common ailments is dispensed. Patients are charged a nominal fee to create a sense of clinic ownership, but even that is waived for those who truly cannot afford it. Government-sponsored community clinics do not typically feature fully credentialed medical doctors or paramedics, only nurses.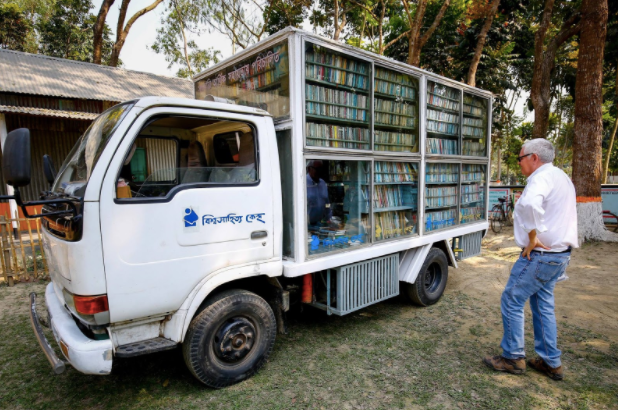 SM: Care to share any anecdotes?
MK: One of our project managers put in a specific request for the equivalent of two dollars a month. He explained that one of our adolescent beneficiaries requested a newspaper so that she and other village women could stay informed about the news. The men in the village hang out at the tea store and read newspapers and talk politics; they even know an awful lot about President Donald Trump and his family! But this is not something females can do. Females of any age have no place to go to read a shared newspaper in public. We made it happen, of course. And then she and some of the other young women told us that the newspaper subscription was the most impactful thing that we've done. Because of that $2 a month, they now know at least some of what is happening in the wider world.
SM: Are all of FCAB's interventions and endeavors basically a one-way street? I know your husband is the CEO of a digital education company with operations throughout Bangladesh, and his family is involved with solar energy and started the country's first modern grocery store chain.
MK: We're looking to raise $400,000 right now to carry our various initiatives forward, to the next level. For example, if every villager only used a sanitary latrine --that would have profound effects on the public health. The villager's main problem now is the water quality with has extreme levels of iron and some arsenic. Women who make most of a family's water decisions related to cooking, bathing, washing suffer the most. FCAB has plans for a solar powered water treatment facility which would filter the water and provide clean water at a reasonable cost to the village and surrounding residents.
Leveraging FCAB's contacts through its Board and volunteers and my own willingness to simply call people up and ask them to donate services and equipment has worked well so far, and I suppose that was a one-way street in a way, although I'm a Muslim and what we're doing is recognized within the faith as sadaqa jariya or continuous charity. The two-way side of this endeavor is I'm constantly learning really important lessons about life, faith and Bangladesh from the villagers. Without these contacts FCAB would not have gotten as far as we have, nor would we have the comprehensive vision we do for how to help Bagdumur's residents enjoy a much higher standard of living and brighter future. We're also in the fortunate position to get a great deal of equipment and professional expertise donated at no cost or at a substantial discount to the residents of Bagdumur.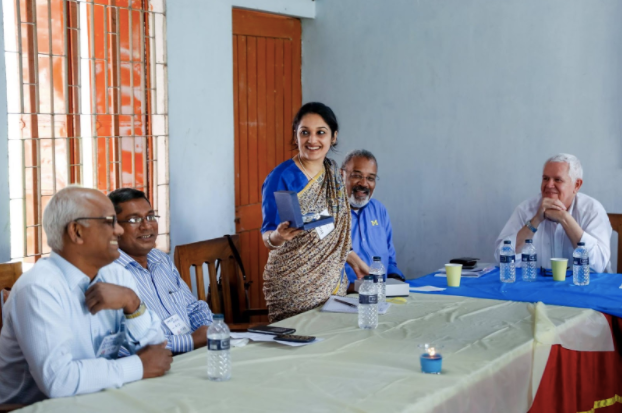 SM: What's next for the FCAB and Bagdumur?
MK: We now provide some level of outreach service to Bagdumur's five neighboring villages. We have brought 100% clean sanitation to Bagdumur's entire population and are trying to raise funds for the solar water treatment plant. We are trying to spread our 'no spitting and no littering' campaign in the surrounding areas. We've created awareness about handwashing. We're exploring building a telemedicine link with the University of Michigan School of Public Health and Medicine. Under our education wing, we're working with Sesame Street, the well-known American early childhood entertainment and education company in partnership with Core-Knowledge, a Rahimafrooz digital education company which donated a "SmartBoard" to display the Sesame Street and other educational content Rahimafrooz is my husband's family's business. . FCAB is designing a plan to build Bagdumur into a "smart village" fueled by renewable energy for all its development and economic needs. We hope this will be a joint project of Bangladeshi-American engineers, an international engineering organization the IEEE, the Institute for Electronic and Electrical Engineering, and Rahimafrooz Renewable Energy. We are seeking funding from Rotary International and other potential sources.
Popular in the Community