By now, you should be aware of two brand new live-streaming video apps: Periscope and Meerkat. Both applications allow unfiltered, live video broadcasts straight from your smartphone. (iOS only, Android coming soon.) Broadcasts can happen anywhere, anytime and there is no time limit on the length of your broadcast, but your battery may disagree. I discovered Meerkat a few weeks back in Austin, Texas while attending SxSW. It seemed like everyone on Sixth Street was experimenting with this new app. Word spread fast and many of the interactive sessions were being live streamed with Meerkat and shared quickly via Twitter.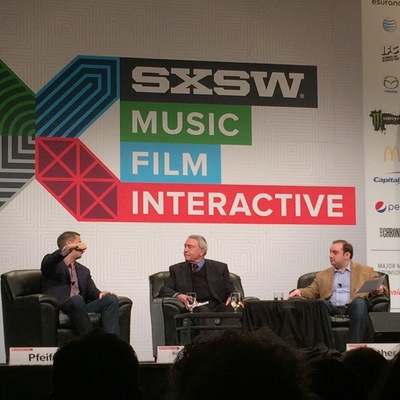 Even Dan Rather mentioned Meerkat and how it can help deliver journalists a new tool without relying on a remote setup. The app truly was a game-changer... until a week later when Twitter unveiled their live-streaming app Periscope. Meerkat is still an exciting app, but it simply cannot compete with Twitter's version because it doesn't have the funding (or backing of a publicly traded company). Pericope also has a cleaner look, a better user interface, and it's much easier to use. Since the release of Periscope, I haven't gone back to Meerkat.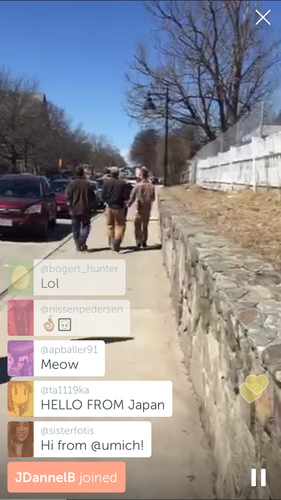 Periscope is not without it's faults. In the coming months, I hope some important changes are made. For example, there should be a list of categories, so I can find breaking news, tech talks or sports, and not just video of someone's empty fridge. Periscope also needs the ability to allow users to block viewers from commenting during their broadcast. There are a ton of trolls harassing and leaving inappropriate comments, which prevents the app from maturing and reaching the next level. Filters are necessary if we're going to take the app seriously. Anyone can broadcast, which is both a blessing and a curse. I can't wait for the first major news story to break using Periscope, but in the meantime I have to sift through live feeds of people walking, doing laundry, or driving, which is just not good content and boring to watch.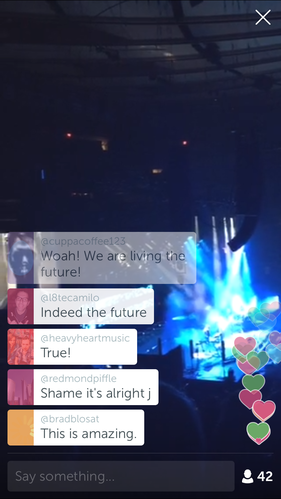 But I did see my first concert! Watching alt+j perform live at Madison Square Garden on Periscope was my first beautiful experience with the app. There were great comments, tons of likes, or hearts, and the feed looked great on my iPhone -- it gave me hope for bigger and better things to come. Besides concerts, I would love to see more news and live-streaming of technology conferences or a chat with a CEO or the President. These apps are still in their infancy, so let's see where they take us next. I can't wait!
Have a good idea for a broadcast? Follow me on Twitter and Periscope and let's chat!
Related
Popular in the Community