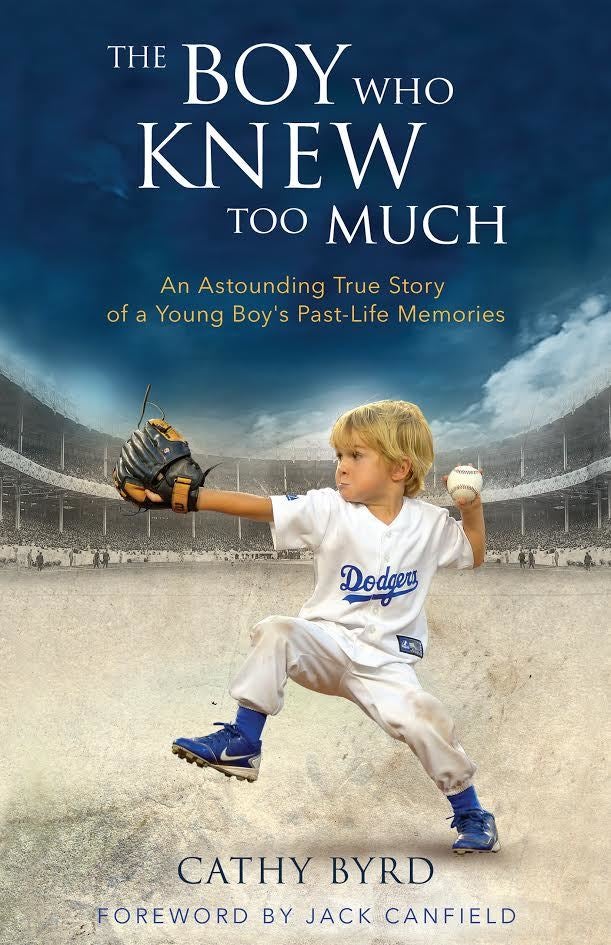 It's no mystery that many children dream of being baseball players- and even more kids dream of simply meeting their favorite hall-of-famers. But, the idea that a child could potentially believe that they have already been one of the greatest sports legends of all time sounds like quite a story! And yet, that is very much the real truth for Cathy Byrd, whose son Christian managed to give her the shock of a lifetime when he started remembering real facts from the iconic Lou Gehrig's life.
With her and her husband never being baseball fans themselves, Cathy's son's baseball obsession seemed all the more peculiar- but, it was his unparalleled knowledge of historical facts that was truly a call to attention. Not only did Christian know things about the 1920's and 1930's that no ordinary child would know, he also knew intimate details about Gehrig and other players that only someone with insider knowledge could possible attain. And then- there was his own impressive baseball skills. At two years old, Christian was pitching so well that he was caught on YouTube and cast for a cameo in the film That's My Boy! And then, a few years later, he became the youngest person to ever throw the first pitch at a Major League Baseball game for the dodgers- a team he still currently remains good friends with!
With all the wild experiences whirl winding around her, Byrd finally decided to put it all to paper- a decision that didn't come easy to befuddled mother, but, she just knew she had to share what was going on with the rest of the world. In her book, "The Boy Who Knew Too Much," the new highly acclaimed author details the events of raising a son with such fantastical abilities and the effect it has had on her life and her family. And- the book has been so revered that 20th Century Fox is even readying a film adaptation of her account (Read about it here!) How is that for "If you build it, they will come"?
With Byrd's world constantly moving forward at the speed of one of Christian's lightning pitches, and so much ahead of her, the astounding novelist took some time to talk about her phenomenal son, what her life has been like, what it was like writing her book, and more. Read below to see what Cathy had to say!
So, for those who are not familiar with the story of you and your son Christian, why don't you talk a little bit about what happened?
At the age of two Christian began insisting that he used to be a "tall baseball player." I didn't pay much attention to it until one day when he stomped his foot to get my attention and said, "No! I was a tall baseball player—tall like daddy!" From then on he began telling us things about being a baseball player in the 1920's and 30's that he couldn't have possibly known at the time. He told us that he stayed in hotels nearly every night and travelled on trains. This was at a time when he did not watch television and I was sure that he couldn't have learned these things through normal means. Over the next three years he continued to share all sorts of things about a past-life as a baseball player that all turned out to be historically accurate.
Were you a fan of baseball before Christian's obsession started?
Neither my husband nor I were fans of baseball before Christian was born. Christian's father was born and raised in Germany where baseball is basically non-existent. He made his best effort to get Christian interested in playing tennis instead of baseball, but Christian's passion for baseball since the time he could walk was undeniable. By the age of two he insisted on wearing a baseball uniform every day and begged us to play baseball with him for eight to ten hours per day. It was incredibly exhausting!
And now you have a book out about the experience; "The Boy Who Knew Too Much." Can you talk about what fans can expect from the book?
The decision to write the book did not come easily because I worried endlessly about the negative impact it could have on my children. I ultimately placed my fears aside and focused on how people's lives might be touched in a positive way by reading our story. In the book, I simply share our very personal experiences and I leave it up to the reader to decide how to interpret the amazing things that transpired it based on their own beliefs. It is my hope that after reading "The Boy Who Knew Too Much" people will be inspired to love a little more, judge a little less, and treasure the adventure of living each day to the fullest.
And, Christian had a role in Adam Sandler's "That's My Boy." Talk about how that came about!
When Christian was two years old (in 2011) I uploaded a video of him playing baseball to YouTube and it happened to be spotted by a casting director for Adam Sandler's movie That's My Boy. Two weeks later we found ourselves on a plane to Boston to film Christian's baseball-playing cameo role in the movie.
He also threw the first pitch at the Dodgers game! Touch on that experience.
The photo on the cover of the book was taken by AP Photographer Mark J. Terrill when Christian threw a ceremonial first pitch at Dodger Stadium a few days after his fourth birthday. He was the youngest person to ever throw a first pitch at a Major League Baseball game and the photo now hangs in the Owner's Suite at Dodger Stadium and in the home of legendary pitcher Sandy Koufax. It was quite an honor and Christian had the time of his life.
And are there any specific players or teams that Christian admires now?
Christian really looks up to Dodger Hall of Fame Manager Tommy Lasorda who has become like a father figure to him. Christian has also had the opportunity to meet the Dodger players and his favorites at the moment are Justin Turner and Joc Pederson. When he saw Justin last month at a charity event at Dodger Stadium, Christian said to him, "You always hit a home run whenever you are up to bat on my Playstation." Justin said, "That's good news because I used to be horrible on there." Christian has had some extraordinary experiences for a kid his age.
What do you hope fans take away from the book?
The message that I would like people to walk away with is, "All that truly matters in this lifetime is the difference we make in the lives of others."
And it seems like for Cathy and Christian, as their experience has turned into a book, which is soon to turn into a movie, "The Boy Who Knew Too Much" is about to make a huge difference in the lives of others!
Related
Popular in the Community