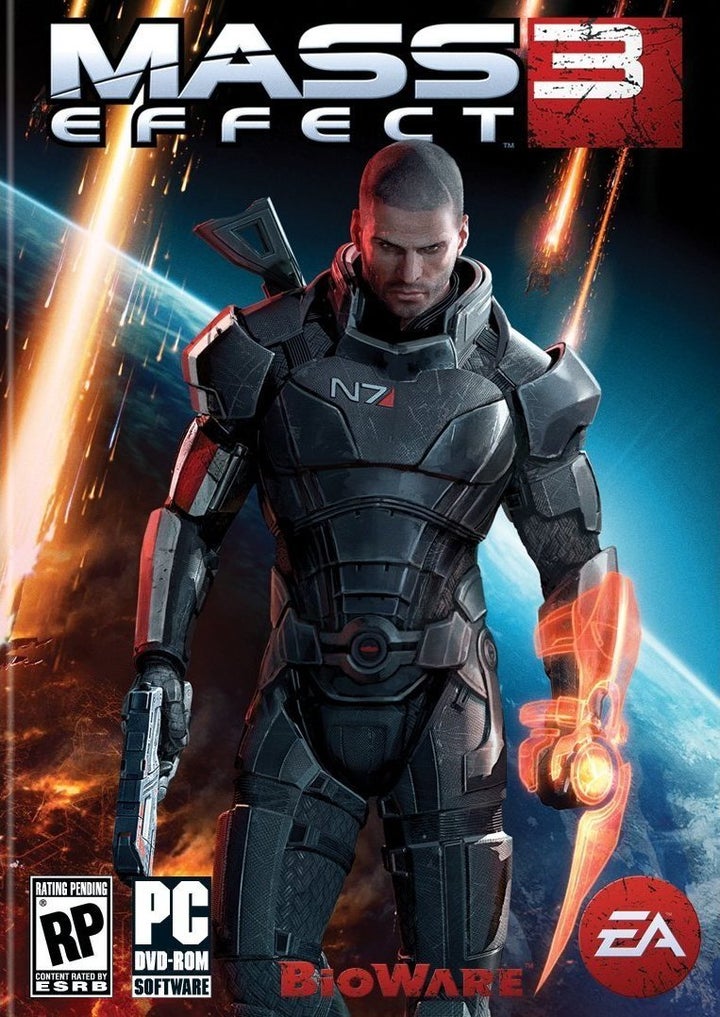 By Kevin Wei and Mikhaela Padilla
Kevin is a junior at Neuqua Valley High School and Mikhaela is a sophomore at Whitney Young High School. Both are reporters for The Mash, a weekly teen publication distributed to Chicagoland high schools.
We've rounded up some of the coolest video game releases for this year to give you a leg up on gaming.
Prototype 2 Release date: April 24
"Prototype 2" is Activision's latest effort to bring superheroes to an action-adventure open world. The sequel replaces the original's Alex Mercer with Sgt. James Heller as he tries to destroy the Blacklight Virus and the evil Blackwatch. The game revolves around a soldier who, after returning from serving overseas, finds his family dead from the virus. After crossing paths with Mercer, the man who unleashed the virus, he becomes infected and takes it upon himself to kill Mercer. A must-have if you're into gore and fighting mutants.
Mass Effect 3 Release date: March 6
After taking the fight to the Reapers and Collectors, Shepard returns to fight against the invasion of Earth. The grand finale is such a heart-pounding, action-filled, sci-fi epic. The game was so filled with emotion, that it was hard not to shed any tears. The game has changed a bit from "ME2," including multiplayer mode and Kinect integration, but it hasn't lost its edge on the battlefield. As dreary as this story is, it's compensated by war progressions so beautifully animated that all you would be able to do is stare with such admiration.
Aliens: Colonial Marines Release date: TBD
Though the game was published by SEGA, it was developed by Gearbox Software ("Borderlands," "Brother in Arms"). In "Aliens: Colonial Marines," the players are part of a U.S. Colonial Marine squad who prepare to face an alien assault. Players must destroy the enemy with weaponry ranging from pulse rifles to flamethrowers. The game features a single-player story mode and a four-player co-op mode, allowing players to share the experience with friends. In co-op mode, each player takes on the persona of a U.S. Colonial Marine and has a separate role to play in the achievement of every mission.
Walking Dead: Episode 1 Release date: Wednesday
Based on Robert Kirkman's comic book series "The Walking Dead," this action adventure game will focus more on the trenchant story and characterization aspect of zombie apocalypse stories. The game opens up new pathways that depend on the many choices players are able to make, which creates a unique experience you'll want to keep playing over and over again. The series is planned to have five separate episodes, available for multiple platforms such as PlayStation Network, Xbox Live Arcade, Mac and more.
Diablo III Release date: May 15 The third installation in the "Diablo" series, this hack-and-slash, action-role-playing innovative game is highly anticipated. After being developed for more than 11 years, Blizzard Entertainment ("World of Warcraft," "StarCraft") introduces many new concepts to the original dungeon-exploring genre such as PvP multiplayer combat, an in-game store that allows purchases using real money, and much, much more. Fantasy fans will love saving the world of Sanctuary from the forces of evil. Whether you're new or old to the critically acclaimed "Diablo" series, this game is a must-have for any role-playing game lover.
Game of Thrones Release date: May 15
In the setting of the hit HBO TV show "Game of Thrones," this video game follows the journey of two characters throughout the stories of "A Song of Ice and Fire," the book series written by George R. R. Martin that started it all. This role-playing game will feature dramatic story lines and actors from the show acting as their own respective characters. An adventure of epic proportions, this game is worthy of the ever-expanding "Game of Thrones" universe.
The Sims 3 Katy Perry Sweet Treats Release date: June 5
This expansion pack to the "Sims 3" features hundreds of different items inspired by pop star Katy Perry. "Sweet Treats" introduces a vast collection of items replete with mainly candy-based decorations such as chocolate fountains, cotton candy trees, three new venues and more. Hours of experimenting and fun simulation will be provided with this unique and colorful addition to the "Sims" series. This game even allows you to rock out with a Simlish translation of Katy Perry's "Last Friday Night."
Resident Evil 6 Release date: Oct. 2
The zombie genre of games has been exploited vehemently, but "Resident Evil 6" claims to be the innovative game that horror fans have been waiting for. The sixth installment of the critically acclaimed series is the paradigm of zombie apocalypse games; the entire world is threatened with an infectious zombie outbreak. This game is Capcom's biggest production yet, and "Resident Evil 6" combines old characters, new game play concepts and complex stories to create an exemplary horror game.
Bioshock Infinite Release date: Oct. 16
The third game in the "BioShock" series, "BioShock Infinite" takes place in an aerial setting where the main character is forced into a collapsing city being torn apart by different factions. As a first-person shooter, players are able to use a combination of weapons, psychokinetic powers and teammates to survive. This game features several moral decisions and different story pathways that lead to a very diverse and unique experience. History and side-stories are merged into the game's story, and gamers who love being engrossed in another world will surely enjoy this masterpiece. The "BioShock" series is prided on being one of the most immersive sets of games, and "BioShock Infinite" looks to be no different.
Correction: The release date for "Aliences: Colonial Marines" was originally listed as March 31. In fact, the release date has not yet been announced.
Popular in the Community