As the weather gets warmer, we all like to start shopping for some new things to freshen up our look. This season, it's all about neutrals. Here are ten spring fashion finds that will spruce up your wardrobe with a neutral or basic color palette. These items are super wearable and many can be mixed and matched.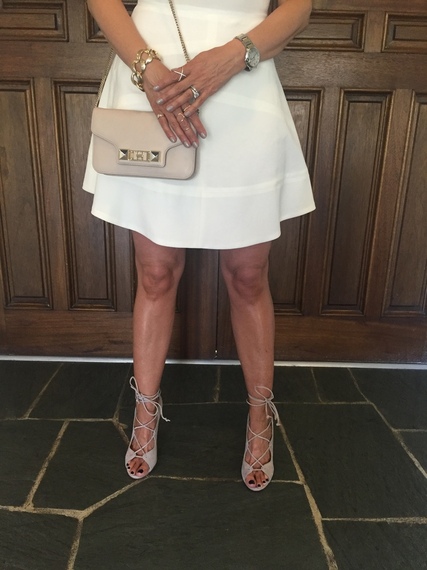 1. IRO Flared Sleeveless Dress
A new spring dress like this one from IRO will take you from day to night. The dress reminds me of a fab classic Victoria Beckham dress so if you like her designs and want the look for less, it's a great option. I am planning on wearing this one to the FARE luncheon next week in NYC.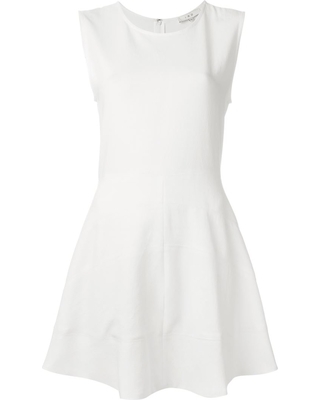 2. M. Gemi laced up heels
I am in LOVE with these lace up heels by M. Gemi. Not only are they hot for spring, but priced under $300 and super comfortable! They come packaged so nicely too.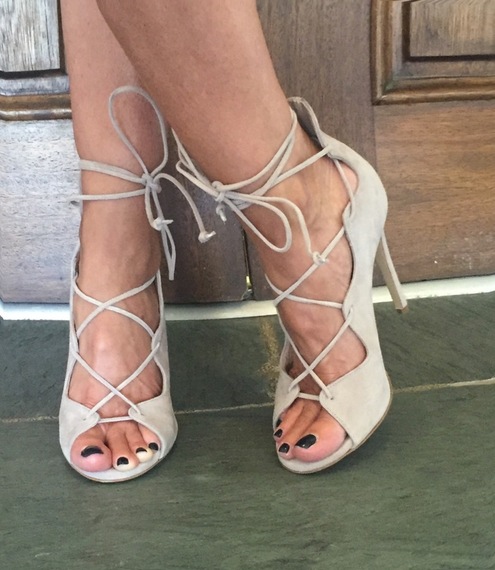 Wearing "all neutrals" is chic and on-trend this season. The Proenza Schouler bag and gold link bracelet by Jennifer Miller are all existing pieces I already had in my collection.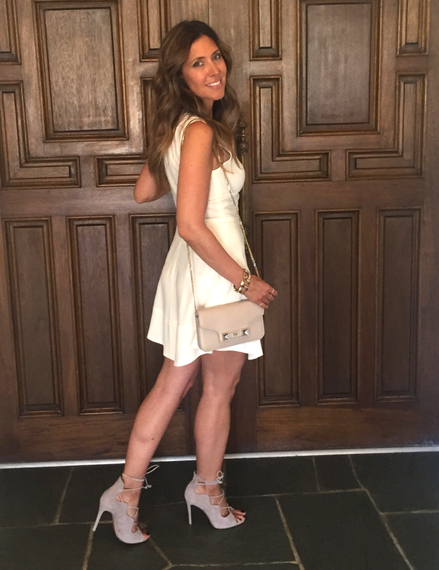 3. Veronica Beard flared jeans
These high-waisted flared jeans by Veronica Beard are extremely flattering and make your legs look inches longer and thinner. Wear them with high heels or wedges.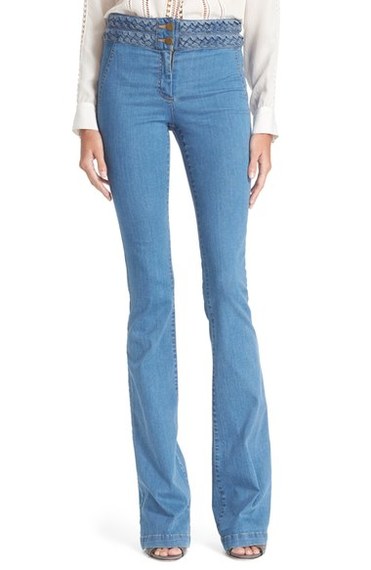 4. Ramy Brook Valentina top
This white top by Ramy Brook is perfect to wear to lunch or out to dinner--it goes with just about every pair of pants in your wardrobe.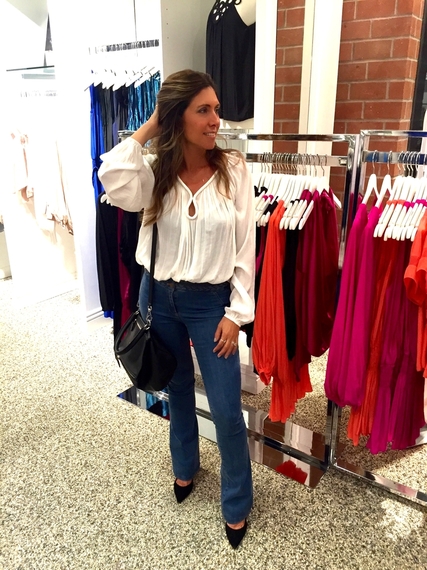 5. AG grey distressed jeans
A new pair of skinny jeans are always a great purchase and these by AG jeans look fresh with the grey wash. Worn here with a boho white top from A World Curated.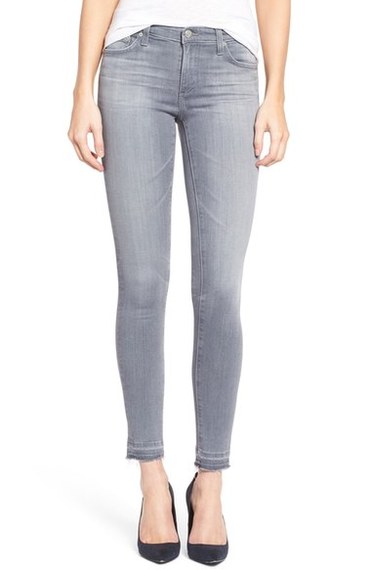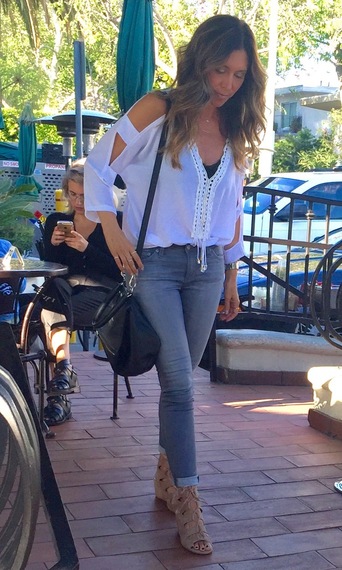 6. Dolce Vita lace-up wedges
These new low wedge lace-up shoes by Dolce Vita are as comfy as bedroom slippers and look chic for running around town (you can see I am obsessed with lace-ups). Have you seen the ones by Chloe for over $1,000? For trends like these, I recommend ordering the Dolce Vita ones for $130 and saving your money for a splurge bag!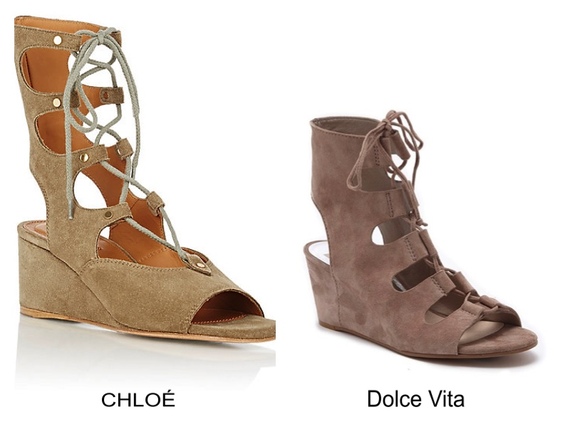 7. Givenchy Pandora Small Messenger Bag
Ok...so this was my splurge this season! I have been eyeing the Givenchy pandora bag in the small size for months and finally decided to go for it! I bought mine in classic black, but love all the great colors it comes in for spring.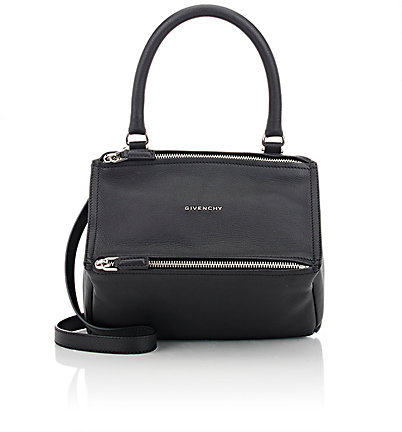 8. Kacey K gold knot choker
Chokers are back so check your stash for some oldies but goodies. I am a huge fan of gold jewelry so this one by Kacey K fits the bill.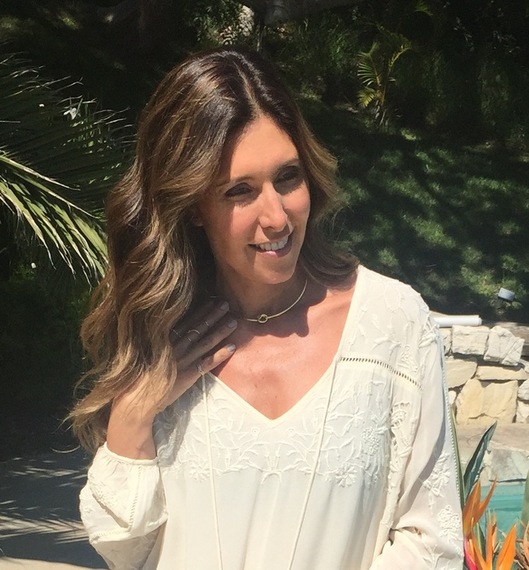 9. Boho tops by A World Curated (pictured above) and Love Sam
In this photo, I'm wearing a boho shirt by Love Sam, distressed black AG skinny jeans and Joie suede booties.