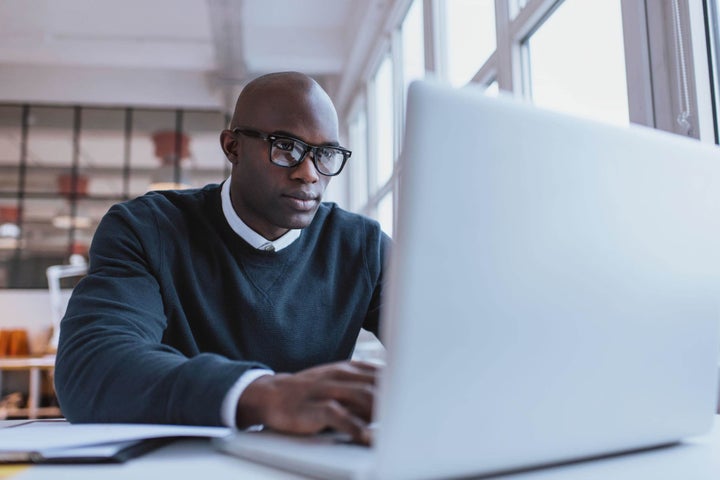 A technology-stimulated, connected, and accelerated marketplace is generating different roles and additional skills requirements for us as workers. The traditional model of completing our lifelong education needs before we enter the workforce is now obsolete. On-the-job experience must now be supplemented as business and technological requirements evolve significantly and rapidly. Compelling new multilevel learning options are emerging to cater to the new necessity of updating important knowledge and capabilities at work. Many new offerings are online and modular in order to be accessible and flexible, giving labor force participants greater opportunity to remain relevant and competitive.
Since the beginning of the Industrial Era, evolution typically occurred from generation to generation. New developments were adopted by incoming cohorts, adding to and then replacing well-established workers' existing practices of which could be phased out gradually. However, the exponential pace that is characteristic of the Fourth Industrial Revolution is requiring modifications to be absorbed and adapted within a generation accompanied by frequent incremental updates and revisions. Innovative learning models and modules that target incoming and existing working populations are being built out to respond to business-related requirements as new fields, disciplines, and roles appear and are established.
I talked to Anant Agarwal, CEO and Founder of edX, and Professor of Electrical Engineering and Computer Science at MIT about the situation for new workforce entrants and the future education of workers. He spoke of what he called "MOOC 2.0" as the next phase of evolution of this high-profile MOOC (Massively Open Online Course) platform and the strategic rationale and content of edX's new MicroMasters program offerings.
Wade: What trends had you been observing that stimulated edX to develop new offerings?
Agarwal: As a member of the International Education Committee, at edX we are extremely aware of the changing nature of work and jobs. It is predicted that 50 percent of current jobs will disappear by 2030. Different new jobs and even fields are surfacing—for example, data science is a completely new sector that was only identified in 2007. Many new data-related roles have been defined and others are evolving to incorporate data analytics skills such as in marketing where most roles will have an important data component going forward. Recent college graduates as well as current workers are already looking for quality courses and certification programs in order to learn aspects of data science, augmenting their familiarity with and use of data, as well as content in many other fields.
Wade: What are the courses that have been launched? What is different about them and how do they help workers respond to the new conditions?
Agarwal: We have added to the numerous undergraduate courses that edX offers with a great selection of MicroMasters programs, which consist of a series of courses. Each program is the equivalent of approximately 25 percent of a full Masters degree and formulated to recognize the fact that most workers cannot or do not want to take time off to do a full Masters degree. The courses are entirely online and a credential can be received at the end. We have 40 different MicroMasters already — designed specifically to fill the skills' gap post college — many are data-related so far based on market trends and workplace needs. We are working on many more including those tailored to hybrid jobs where soft skills are needed in combination with technical competencies.
Wade: Many companies are taking much more interest in education for their current and future workers. Did you have any corporate involvement in developing the MicroMasters programs?
Agarwal: Yes, we have a total of 130 institutional partners – a combination of enterprise and academic. We wanted to liaise with corporations to ensure we identified and prioritized the correct content to address workers' evolving needs. Furthermore, in coordinating with major organizations such as IBM, Google, Accenture, we also received their endorsement for specific programs. This validation is important for course participants to be assured that the credential will be recognized by current or future employers. In addition, we are working with numerous academic institutions to combine their pedagogical and subject matter expertise with real corporate case studies where the theory is being put into practice.
Wade: What has been the initial response to these new offerings and how do you see them developing from here?
Agarwal: We have had a great response to our MicroMasters offerings so far which take four to six months to complete full-time, although most are taking them part-time over 12-18 months. Offered as modules, people can "take them at the pace of life." Online availability and unbundling the content makes the courses much more accessible. In fact, a full 20 percent of students build upon a MicroMasters credential and continue to a full Masters degree. Thus far, the median age of those taking MicroMasters program is 29 years, although the courses are open to anyone aged 7-95 (some require certain undergraduate level knowledge before they start). With an increasing range of ongoing education needs, we look forward to expanding our offerings and being able to say "we have a MicroMasters program for that." Note also that the courses are free without the credential, just as with our undergraduate personal certificate programs.
The static, one-off pre-work learning format is being quickly supplanted by new education models such edX's MicroMasters programs to provide for evolving job and ongoing career development requirements. New access, availability and pricing options greatly improve opportunities for workers to augment knowledge and qualifications to match with existing and future employment specifications.
As an employer are you offering your employees ways to build expertise in emerging areas or keep capabilities current? For independent workers, how are you adding to your suite of skills to stay competitive? How are you embracing the benefits of technology's progress to benefit your career and company?
Sophie is Workforce Innovator and founder of Flexcel Network. She consults to companies helping them create sustainable work environments - effectively attracting, engaging, and retaining a multigenerational, distributed and productive workforce. She speaks frequently to corporate audiences about Future-of-Work issues. Follow Sophie @ASophieWade. Read her new book Embracing Progress. Next Steps for the Future of Work.
Related
Popular in the Community