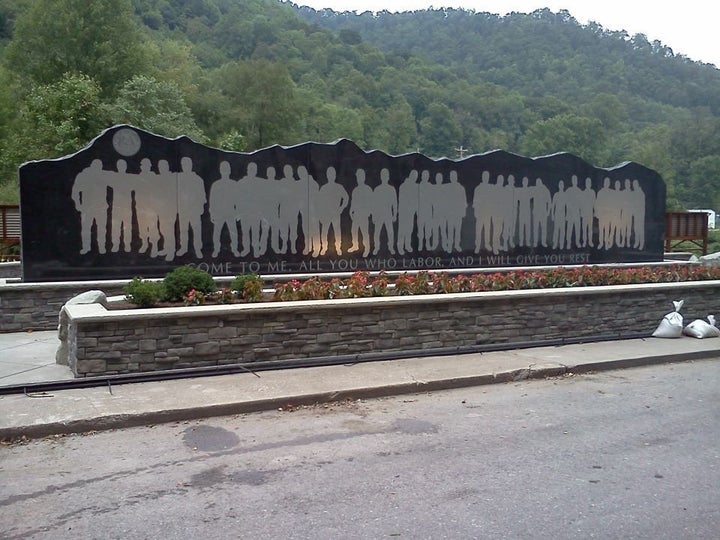 WHITESVILLE, W.Va. -- As some gathered in Whitesville Friday for the unveiling of the official Upper Big Branch mine disaster memorial, others were mourning the loss of yet another coal miner.
Johnny Mack Bryant II of Lenore, W.Va., died at the Coal River Mining Fork Creek 10 operation at 4 a.m. Friday morning. Bryant, a 35-year-old who had worked at the mine for a little more than a year, was crushed by a continuous mining machine during an equipment move.
That fatality is the twelfth coal mining death in the nation this year -- and the third in West Virginia.
For families, friends and emergency responders still mourning the loss of the 29 Upper Big Branch miners, Friday's death was a solemn reminder of why the Whitesville memorial was made in the first place.
"This is nothing new to this state," said paramedic Shawn Miller, 30, who was one of the first responders on the scene after the UBB explosion on April 5, 2010. "If you mined coal 100 percent, in the way that people think they should, mines wouldn't be able to stay open, but you can mine safely."
Kevin Stricklin, administrator for coal mine safety and health, told The Huffington Post the Mine Saftey and Health Administration has been pushing for a safety measure that might have prevented Friday's fatality.
"If we had what we call proximity detection, where a machine would shut down if it came within three feet of any other person, that person today would've been alive," Stricklin said.
During the UBB memorial dedication ceremony, there was a rare moment of applause when West Virginia Sens. Jay Rockefeller (D) and Joe Manchin (D) promised to keep fighting for mine safety. Rockefeller, who just introduced a new mine safety bill on Thursday, told The Huffington Post he would continue to fight Republicans who oppose mine safety legislation because of the pressure that "comes from the coal operators."
"It's because the memory of [April 5] is still seared so much into our minds that we should firmly resolve to better protect our coal miners, to pass new laws to keep them safe for when they grab their hardhats and head underground," Rockefeller said during the dedication ceremony. "We must also hold accountable those at every level who failed in keeping the UBB mines safe. We must never allow inaction to put miners at risk."
Manchin echoed Rockefellers sentiments, noting the "toxic atmosphere" of DC has made it difficult to pass mine safety legislation.
"There is a balance to be had and we've got to find it," Manchin told HuffPost. "Workplace safety should be the first and foremost thing in any occupation. Whether you're in the mine or you work in a filling station, it makes no difference."
The Upper Big Branch memorial, adorned with the silhouettes of 29 miners, is also a monument to other miners who have died on the job and the first responders who helped in the wake of the UBB explosion. The memorial was paid for by the Upper Big Branch Miners Memorial Group, Inc., led by Whitesville resident Sheila Combs.
Combs, who has worked for the last 16 months to raise funds and find vendors to complete the project, said the unveiling became even more important after Friday morning's mine fatality.
"We had mine rescue teams that were supposed to be here that are not here," Combs said. "It's why we're here."
Patch.com's Katie Griffith contributed reporting.
Below, photos from the unveiling of the Upper Big Branch miners memorial: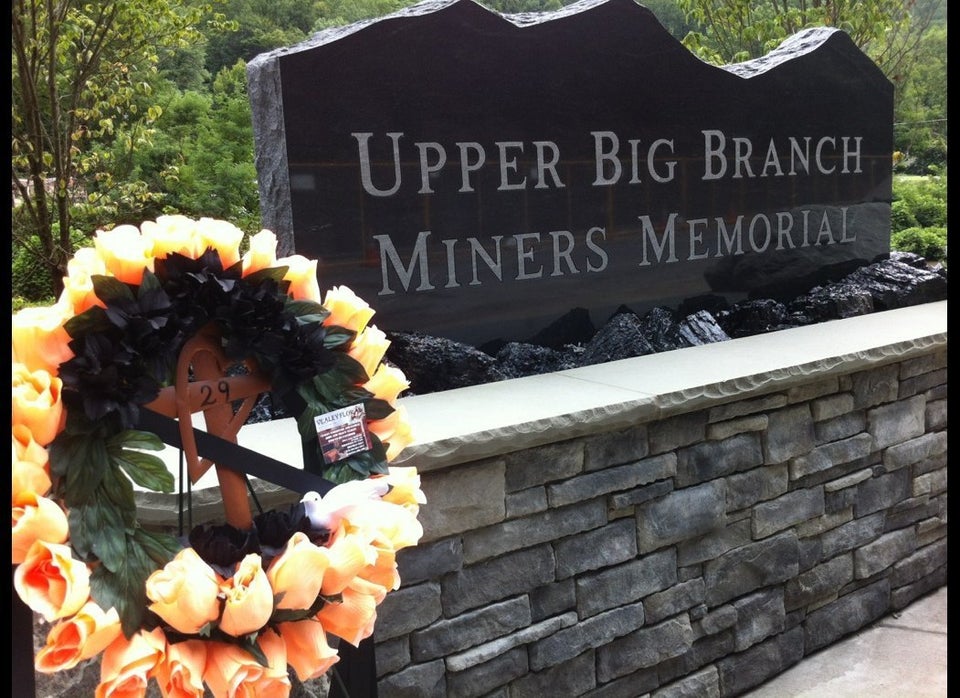 Unveiling Of The Official Upper Big Branch Miners Memorial
Popular in the Community