A longtime UPS driver died of heat stroke after brutally hot temperatures took over Texas last week.
Driver Chris Begley's union, the Teamsters, told Dallas station WFAA-TV that the 57-year-old collapsed while making deliveries near McKinney last Wednesday, where temperatures were around 101 degrees.
He initially refused a trip to the hospital but entered care days later and died on Sunday, according to his union.
Begley's fellow worker mourned the death of the 28-year UPS veteran in a touching obituary, calling his "commitment to delivering packages safely and on time" a testament to "the core values of the Teamsters: solidarity, integrity, and hard work."
"Chris Begley embodied the spirit of what it means to be a Teamster," the tribute said. "He was a tireless advocate for workers' rights, always standing up for fair wages, safe working conditions, and the welfare of his fellow Teamsters."
UPS responded to news of Begley's death in a statement to The Messenger news site: "We are cooperating with the authorities as they continue to investigate the cause of death. We train our people to recognize the symptoms of heat stress, and we respond immediately to any request for help."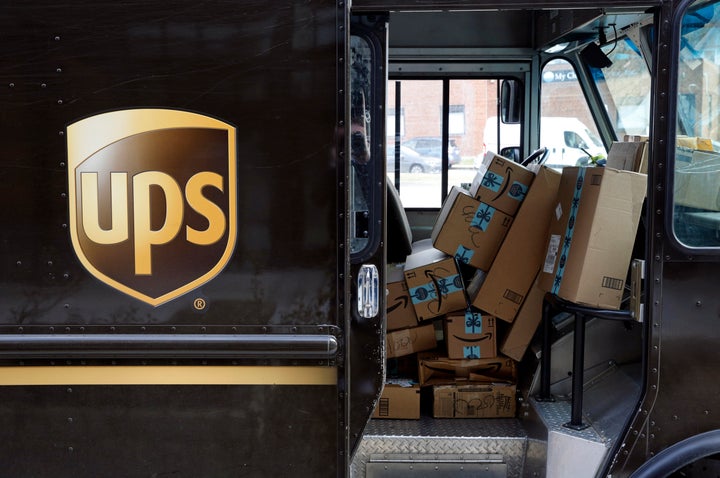 UPS employees secured air conditioning for their trucks in their most recent contract, which was approved by 86% of members earlier this month.
Cooling systems won't start being installed until next year, when the company will begin putting AC in "all new small package vehicles."
Air conditioning could be a lifesaving resource for delivery drivers across the industry, who must endure scorching temperatures and long shifts for their jobs.
Esteben Chavez, a 24-year-old UPS driver, died while delivering packages in Los Angeles last June, according to Quartz.
The year before, worker José Cruz Rodriguez Jr. died from what his family claims was heat exposure on the job.
While temperatures soar, Democrats are hoping to improve conditions for workers across the nation.
In June, senators introduced a bill promoting new "occupational safety and health standard[s] to protect workers from heat-related injuries and illnesses."
Support HuffPost
The Stakes Have Never Been Higher
Popular in the Community