On January 21, when UPS driver Gavin Crowsley first spotted a Great Dane named Phoenix, the dog was so emaciated that he mistook it for a Dalmatian. Phoenix was on a short chain without food, water or shelter. Crowsley, who was in the middle of his delivery route in Indiana, had to stop.
"I could see every bone in his body," he told his employer. "He was just lying there. I knew if that dog didn't die from starvation, he was going to die from the weather. I didn't want to have a confrontation, but I couldn't just leave him there."
(Story Continues Below)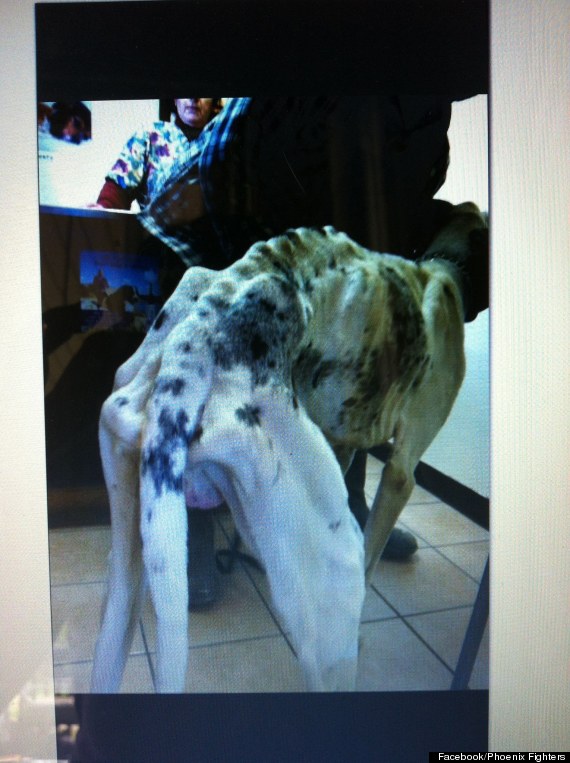 On Friday, almost seven months later, UPS spotlighted Crowsley on its Facebook page.
"We've waited several months to share this story with you because we wanted the first photo you see of Phoenix to be this sweet boy reunited with the UPS driver who helped save his life," the company wrote.
(Story Continues Below)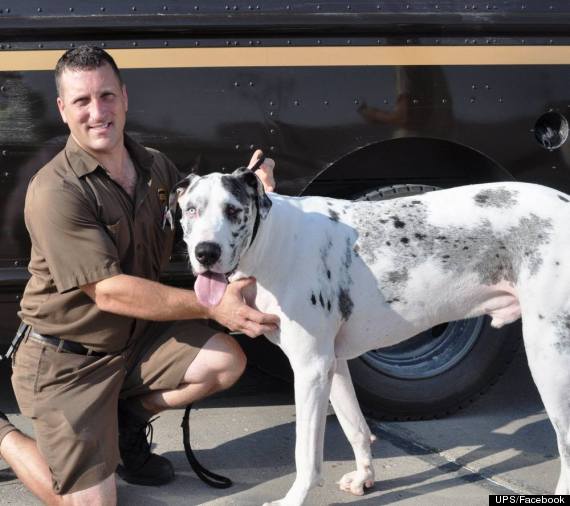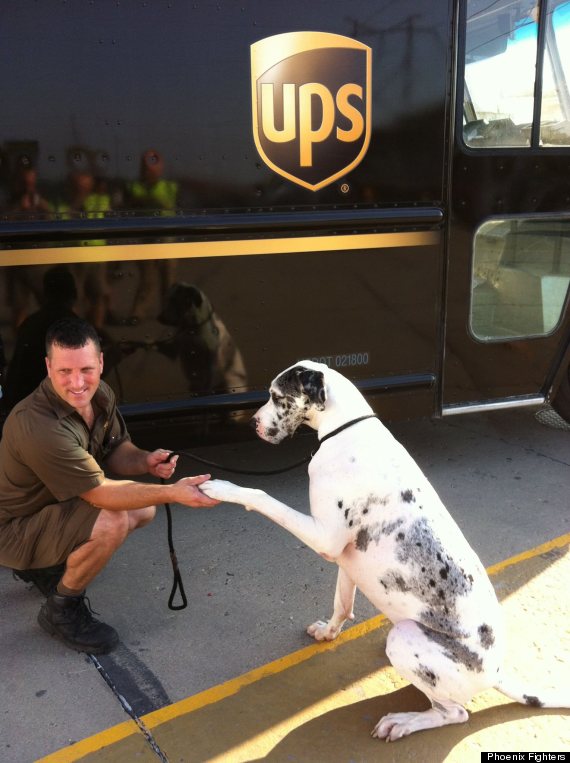 According to UPS, Phoenix is blind in one eye and completely deaf. His road to recovery has included overcoming "severe malnutrition, a battle with pneumonia, and frostbitten ears."
Today, though, the Great Dane is about 160 pounds. He weighed less than 70 when Crowsley found him.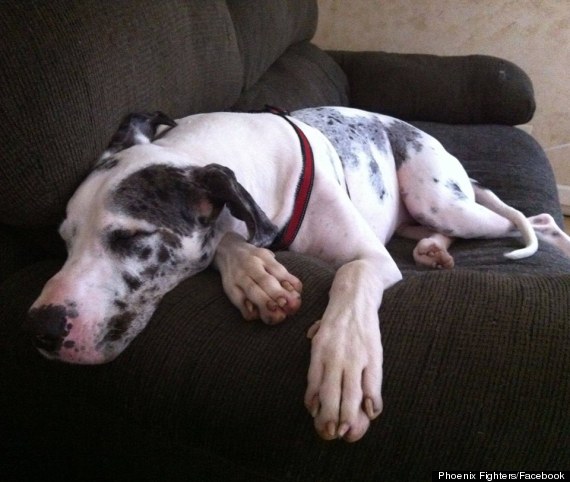 Now, Phoenix is on his way to becoming a therapy dog. With his new mother's help, he can sit, stay, and shake. And his new Facebook page, "Phoenix Fighters" updates fans on his progress. Most recently, the Phoenix and his mom participated in a 5K to raise money for the Humane Society and the American Cancer Society. His mission, according to the Facebook page, is to continue raising money for "doggies that are in need!"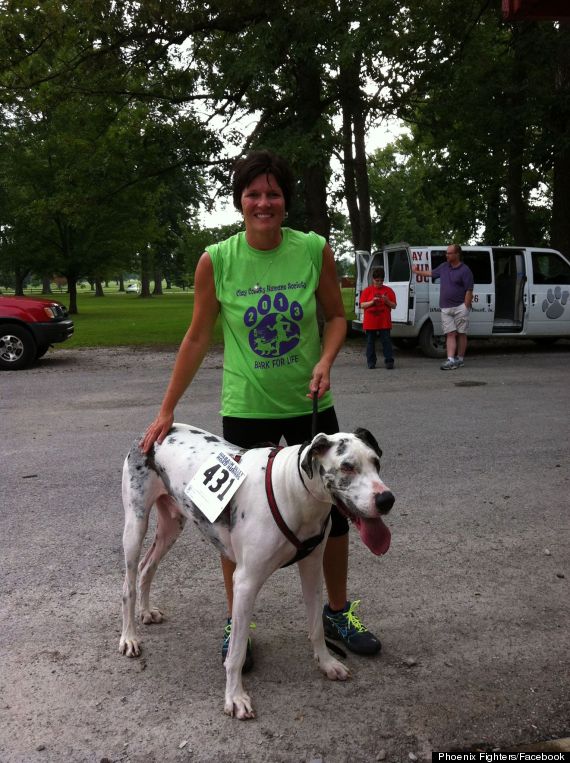 Related
Before You Go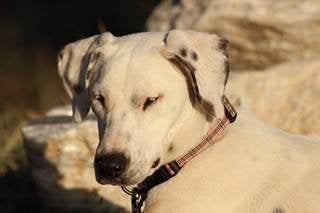 The Story Of Eve And Dillon
Popular in the Community