Here's a tip for delivery personnel everywhere: If you leave a customer's package in the trash, you better be absolutely sure it's not trash day.
Tracey Sole, of Barnhart, Mo., said she learned of the ill-advised delivery location last week when she found a UPS InfoNotice in her mailbox with a handwritten message that read, "In Black Trash Can," reports local Fox affiliate KTVI. When Sole checked the trash can in question, however, she found its contents had already been picked up by sanitation workers.
"It was awful," Sole told KTVI. "Probably the worst thing."
While UPS did not immediately respond to The Huffington Post's requests for comment, a spokesperson told KTVI last week that the delivery giant had opened an investigation into the incident. The spokesperson also that if a customer is not home, UPS drivers will sometimes leave packages in a hidden location, "out of sight and protected from inclement weather."
After the Fox story aired, Sole was approached by multiple strangers offering to replace the Christmas present, or at least give Sole enough money to buy a new one, reports Yahoo! News. Sole said she did not accept any of these offers and suggested instead that donations be made to the Toys for Tots charity program.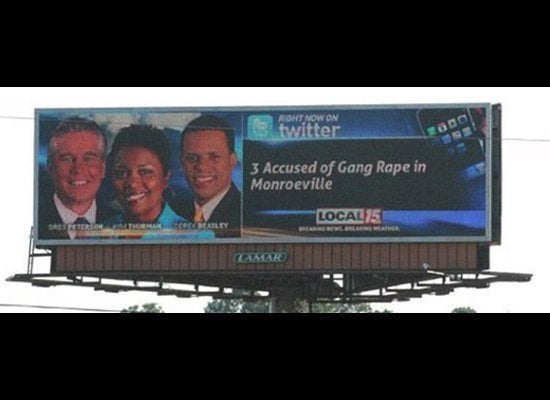 8 Billboard Fails
Popular in the Community