Wednesday morning, Miami Shores residents witnessed a strange sight: a crumpled UPS truck sitting in the middle of Biscayne Bay.
Local 10 reports that the truck first hit a tree, causing the roof to peel off and the gas pedal to get stuck.
Miami Shores Police Chief Kevin Lystad told the Miami Herald the truck broke through the pedestrian rail and landed 100 feet off shore.
No injuries were reported, according to Miami-Dade Fire Rescue.
WSVN reports that divers attached tow truck lines to remove the vehicle from the water.
PHOTOS: UPS truck removed from bay: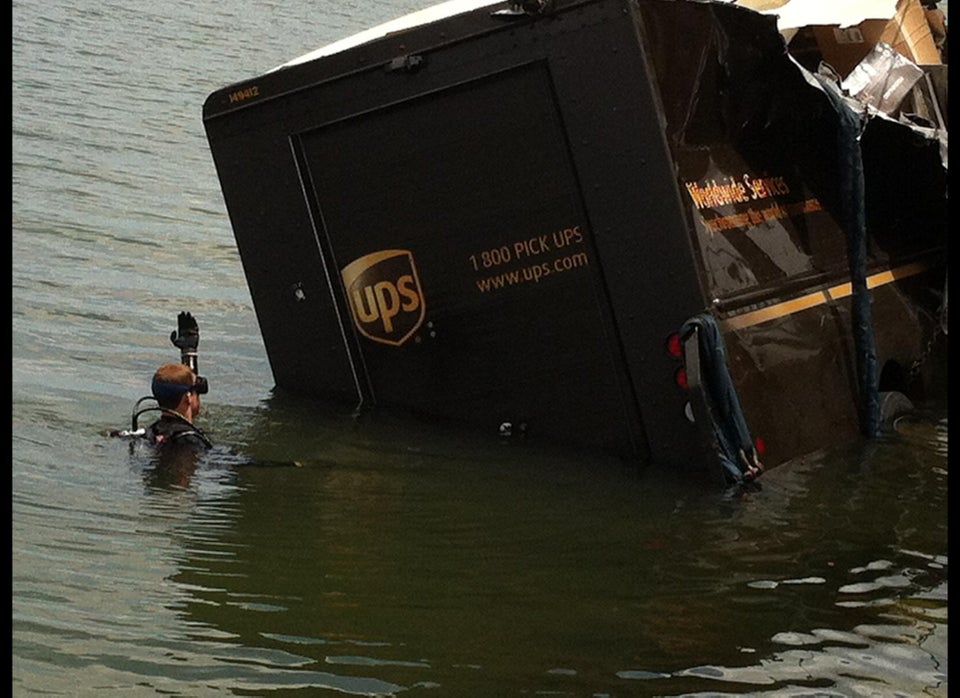 UPS Truck
Popular in the Community