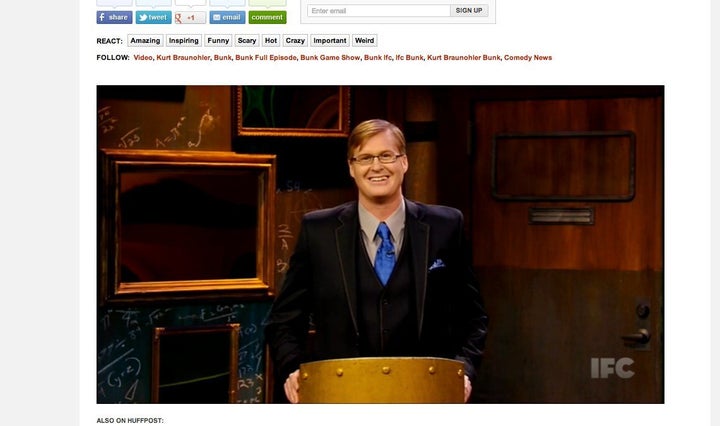 Some comedians are known for taking strong stances on key issues; others have grown more accustomed to posturing on some topics of lesser importance. Every six weeks or so, Symphony Space hosts a mock debate that brings together five or six of New York's finest comedians to butt heads in a debate focused on everything from the traditional "Cats vs. Dogs" to the practical "Fashion vs. Comfort" to the absurd "Day vs. Night."
Each of the invited comedian panelists gets five minutes to make his or her best case in favor of his or her cause. Some will call on Powerpoint presentations to back up their claims, while others bring lists, stories, or other examples to try to win the audience's approval. But everyone brings the laughs in his or her own way. A brief Q&A round follows the comedians' presentations, and the crowd is asked at the end to vote for which team made the best overall argument.
I attended two recent performances with similar titles and topics: "Old Hollywood vs. New Hollywood" and the most recent event this week pinning "Babies vs. Old People." Representing the old people side was Kristen Schaal and Kurt Braunohler, two local favorites who seemed to have the audience behind them from the start. They dazzled the crowd with a one-two punch (competing shorthanded against Christian Finnegan, Myq Kaplan, and Bob Powers) that included sidebars, banter, and lots of zingers. They took well to the freeform style showing great chemistry with one another and overall mastery of the subject at hand.
This event showcases talented comedians who can riff and rant about anything in funny and compelling ways. Put Schaal and Braaunohler together on a team to argue in favor of lactaid milk ahead of regular milk and I'm confident they'd wipe the floor with the competition. But it also subtly demonstrates how hostile and heated our own private debates can be over petty or meaningless issues. You might even warm up to cat people at the end.
REAL LIFE. REAL NEWS. REAL VOICES.
Help us tell more of the stories that matter from voices that too often remain unheard.