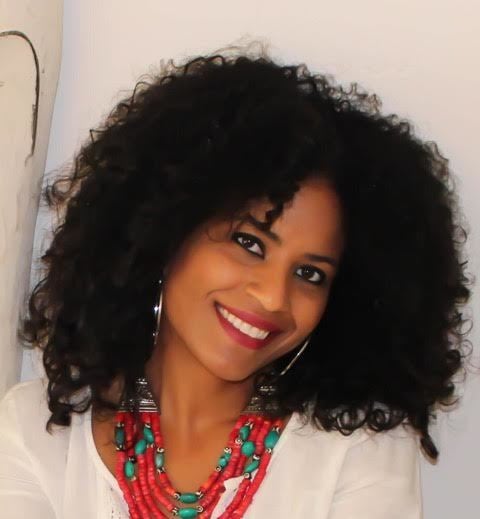 This December 1-4 is the 6th annual Art Africa Miami Arts Fair, an arts and humanitarian experience that features dialogue and art influences from across the African Diaspora. Art Africa Miami Arts Fair showcases the rich heritage of Historic Overtown and promotes Miami as a cultural hub. The event proves to not only be culturally enriching, but timely and socially present.
As Art Africa Miami continues to grow and evolve, so do the people who work tirelessly to make it happen. In 2015, Taj Hunter Waite: a designer, event program curator, blogger and entrepreneur joined the Art Africa team. Internationally recognized for her distinctive blend of global influence and modern luxury, Hunter Waite—who goes by—Taj's style has been described as the epitome of culture meets opulence.
In 2005, Taj took her love of global items and knick knacks and turned it into business. She join forces with renowned architect Neil Hall to produce The Urban Collective.
"When we founded The Urban Collective boutique in 2005, it was an exciting time," Taj explained.
Already an accomplished designer and creative consultant with over 10 years and numerous projects, awards and accolades under her belt, Taj had no shortage of things to do.
The Rinkins Report enjoyed a recent conversation with the artistic maven.
Q: Then why take on a new project and co-found the urban collective?
Taj: As design professionals we felt the need of a paradigm shift from fast fashion/mass consumption towards a much deeper value being placed on objects of character and uniqueness with a story to tell. What started out as a love affair of masks and textiles ended up filling a void in the Art world by making authentic hand crafted African Diaspora art more accessible than ever before.
Having an already occupied schedule that included The Urban Collective boutique didn't stop Taj from seeking the next challenge and being a part of something more.
In 2015, that more became the Art Africa Miami Arts Fair. A thriving art fair, produced by The Urban Collective, and focused on showcasing both established and emerging black artists during Art Basel / Miami Art Week.
Q: In your opinion, what do you think contributes to the success and growth of Art Africa Miami? Why is this significant?
Taj: The true testament of success for any initiative is due to the fact that it has filled a void. Founded in 2011 out of a desire to address the lack of support black artists were receiving from art fairs during the season, Art Africa Miami became the first art fair during the week of Art Basel Miami to solely support artists from the diaspora. Since its inception, we are proud to see others have risen as well, which consequently led to the creation of the Art of Black initiative with the Greater Miami Convention Visitors Bureau.
We have so much untapped talent in our community and Art Africa Miami continues to grow because we are in a community that believes in our mission. With the support of the Southeast Overtown/Park West CRA, we are working diligently towards restoring the legacy of Historic Overtown and, as such, use the vehicles of "our" art and culture in hopes of working parallel with the changing landscape of this community.
Art appreciation wasn't a new concept within the Black community by far. Seeing a need for organization and collaboration amongst the community, Neil Hall called a meeting and Art Africa Miami was born. Now in its 6th year, the Art Africa Miami Arts Fair has manifested into a treasure and essential part of the Basel week experience. This year Art Africa Miami presents "AFROTOPIA: African Diaspora and the Politics of Representation."
Q: What of your personal style did you bring to this year's AFROTOPIA theme and Art Africa Miami in general?
Taj: It is important that this show represents what I refer to as "modern cultural elegance". A style that is both refined as much as it is relatable. We want to speak to our community as well as expand the boundaries of thought through both exciting and relevant programming. At the same time, we want our community to come to Art Africa Miami to feel at home and, at the end of the day, to want more.
Log on to www.allthingstaj.com to support Taj. Explore Art Africa Miami Arts Fair at www.artafricamiamifair.com
Yvette N. Harris contributed to this article.
Related
Popular in the Community