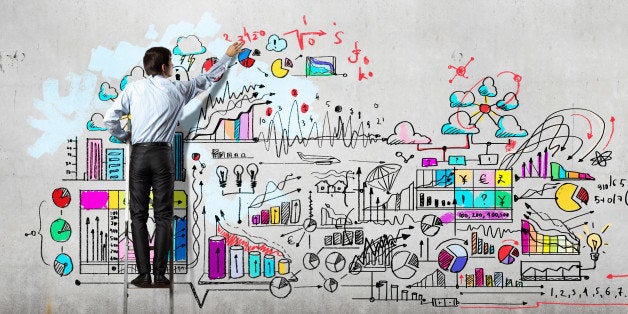 Can we dare to mix urbanism, real estate, and startup innovation in a conversation around the future of cities?
Here are four ideas that could accelerate the development of most emerging regions:
1. Adapting to the global economic shift
Most advanced economies are moving away from manufacturing focused economies into those that look at innovation as a weapon for growth. Entire countries and development banks are trying to replicate the economic model based on the innovation that made Silicon Valley what it is today. Locally focused programs like Startup Chile, Startup Mexico, Startup Malaysia, amongst others, are trying to transform their countries through innovation, and hence the outside perception of their regions to the world. Each one is trying to show others that they are the best to foster innovation.
The strategy of most cities is to attract innovators to populate their cities in order to capitalize on them through their entrepreneurial endeavors and, thereby, benefit the local economy. The non-profit Endeavor has executed this strategy better than anybody, by helping to create a mentor mentality and the famous "network effect".
But, in reality, what are the key elements that foster innovation? What caused places like Silicon Valley, Boulder or Austin to excel over the past 20 to 30 years? Some credit it with better universities or with help from the investor community. I believe that the urban lifestyle that the majority of young people want is what currently dictates which will be the most innovation centric city. Let's not forget that innovation comes from entrepreneurs, and young people want to eat good local food, drink locally brewed beer, bike to work, and overall have a good quality of life. These elements are the basic needs for most entrepreneurs, and once these are covered we can talk about innovation and creating the ecosystems that foster it.
2. Urban development as an element for growth
I have traveled to many places that encourage innovation from emerging cities via incentives, entrepreneurial programs, university programs, media, laws, etc. But these don't necessarily create a haven for intellectual progress. My hunch is that most emerging cities that have tried and failed to foster innovation lack the right urban infrastructure. People that are in their late 20's look for an urban lifestyle that enables them to live close to where they work, where there is a nightlife, good food, bike paths, co-working spaces, mixed use buildings, art galleries, and a thirst for creativity that is reflected in its public spaces.
Evidence shows that cities like Austin, today's most innovative city in the US, have been built by young people willing to live there because of the quality of life, good food, a vibrant art scene and interesting people. These elements turn these emerging communities into hubs for quality of life, which in turn inspire innovation.
3. The solution is in our own cities, not outside of them
During the past year and half I have travelled all over the world trying to promote my hometown city of Tijuana as the next startup destination, given its incredible proximity to the US and specifically to California -- a strategy I believed could make this city appealing to Silicon Valley companies looking to outsource, reduce costs or send their pre-H1 Visa candidates to work.
Looking back, I now realize that the value added proposition of proximity itself is irrelevant. First we have to fix our house before promoting it and the best way of fixing it is by revitalizing the private and public urban infrastructure that the city currently has.
This is my particular case, and I am certain that many startup promoters in emerging cities can take a breath and look around them to see if their city is currently fit to promote a startup environment.
My call to action is to invite the city leaders and ecosystem builders to fix their own house before promoting to the rest of the world. I believe these leaders also have the ability and drive to build or inspire other to construct their local urban infrastructure to attract those highly promoted innovators.
4. Create city disruption
Social media and the Internet have spread stories on the ways many cities have found ways to launch their own city initiatives. From taking over public spaces, building urban farms, creating art districts, promoting bike to work policies or simply buying local. These are some of the examples that each one of us can contribute to further increase our cities' value in the eyes of the world.
On my end, we are trying to redevelop downtown Tijuana and create a better urban lifestyle across the city through an urban development firm we just launched called Centro Ventures, where we are developing a mixed use building that integrates living, office, commercial, urban farming, art and public spaces. We are also investing in public infrastructure through parklets, bike parking and bike paths. The only thing in our way is the old paradigm of government and property owners, that do not consider time investment as an important factor for development. In other words, they prefer to invest little time in ideas that don't require much time investment, instead of investing more time in projects that will reap greater benefits over a longer period.
Today we must think outside of the box and steer clear of the shallow ways of developing innovation programs. We must first build a better urban culture and infrastructure to increase our city's value to the rest of the world and invite the real innovators to populate our cities in order to create a real grassroots movement of innovation and talent.
REAL LIFE. REAL NEWS. REAL VOICES.
Help us tell more of the stories that matter from voices that too often remain unheard.