Urban Outfitters issued a mea culpa on Sunday after yet another controversial garment landed the retailer in hot water. The t-shirt in question bears the word "depression" in a busy repeating pattern -- because isn't depression, like, the coolest?
Twitter and Facebook reactions were predictably swift, and by late afternoon Urban tweeted an apology as well as an explanation for the offensive shirt.
In a longer tweet, Urban stated, "We're sorry to those offended by the tee we bought from the @DEPRESSIONcomsg brand. We were trying to support a small brand, not glamorize mental illness in any way." True as that might be, Urban Outfitters has come under fire for making light of illness before. In May 2013, Urban was forced to apologize to addiction organizations for selling shot glasses, flasks and beer koozies designed to resemble prescription pill bottles as well as "Syringe Shot Shooters."
Now Urban finds itself with its tail between its legs yet again. The big winner here? Depression, the Singapore fashion label behind the shirt. The brand posted a news story about the controversy on its own Facebook page on Monday, noting simply, "Read about DEPRESSION'S brand story here."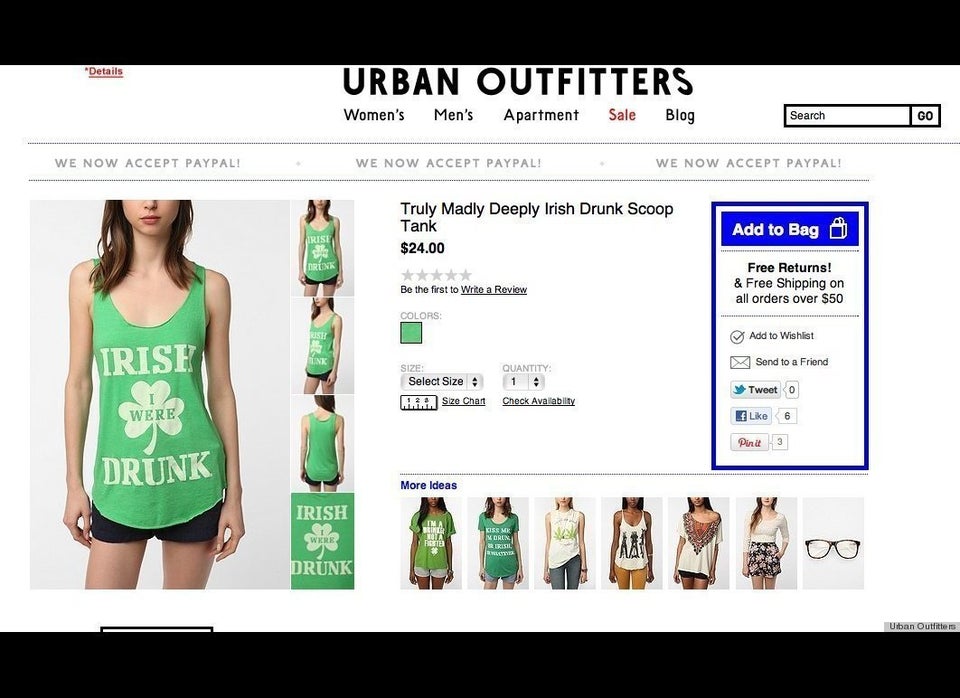 Outrageous Urban Outfitters Scandals
Related