Enter the "Extreme Crop Tank Top Shrug" by Out From Under, a top so teeny that it resembles a dining napkin more than anything else. This $16 tank top is not for those who want more than just their clavicle covered.
While it is no longer available on Urban Outfitters' website, multiple fashion editors were quick to capture screenshots so the top lives on forever in infamy.
"The ultra-sexy way to layer with this teeny cropped tank top by Out From Under," the description for the garment read, per Allure. "Cropped above chest for the coolest layered look featuring a crop neck and thin shoulder straps."
The Huffington Post has reached out to Urban Outfitters, who has yet to respond at time of publication.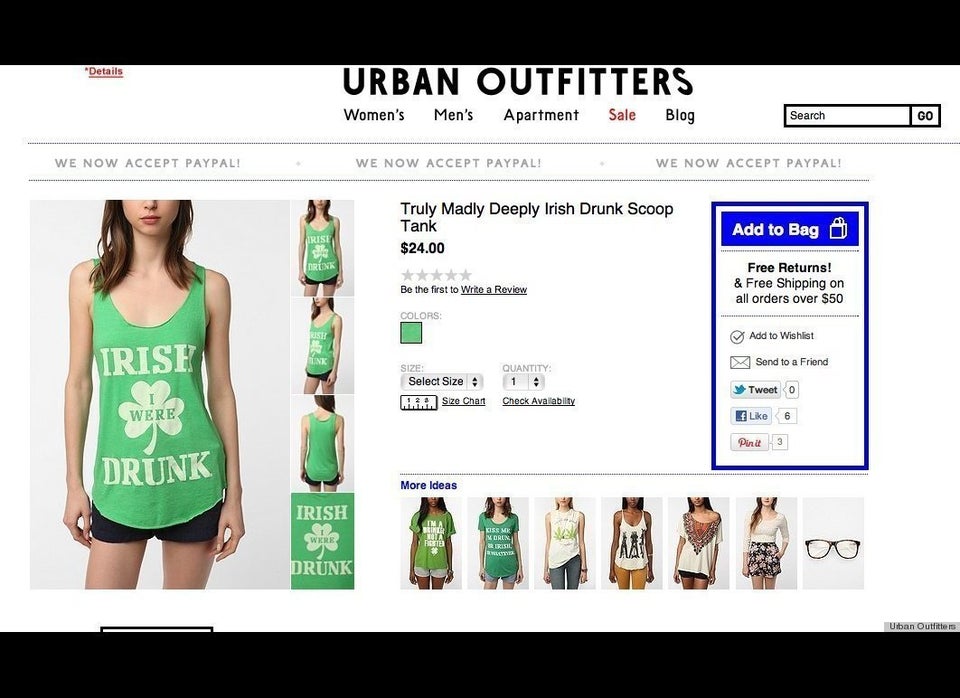 Outrageous Urban Outfitters Scandals