Urban Outfitters is circling a black hole of irony.
In an attempt to explain why sales keep falling at its namesake chain, the retailer's own executives recently admitted Urban's clothes were no longer fashionable.
"Clearly, there is still much work to be done for Urban to regain its fashion footing," chief executive Richard Hayne told analysts on a conference call last week.
The retailer has largely confined its sensibility to "irony in a vacuum," Veronica Gledhill, senior market editor of The Cut at New York magazine told The Huffington Post. That free-floating self-awareness seems to have grown tired of itself, and Urban Outfitters' sales have dipped for three straight quarters.
"Imagine irony just ricocheting against itself, like an annoying person repeating the same jokes," said Gledhill.
Known for its bohemian and hippie styles, many items at the chain look like they have already been through an Instagram filter. With a focus on '90s nostalgia and hipster trends (think flannel shirts, vintage Levi's and jelly shoes), the store targets youth who are too cool for the Gap but not quite savvy enough for a boutique or thrift store.
Meg Hayne, the CEO's wife and a veteran executive at the company, is tasked with the brand's fashion reformation. She's also the president of Urban Outfitters' Free People chain, which has thrived as Urban has sputtered.
She has a lot of work to do.
Urban Outfitters may sometimes go too far in its quest to materialize raw irony as ready-to-wear. Late last year, a comical denim-tutu combo spotted at one of its stores spooked analysts at Goldman Sachs. In a note to clients Goldman warned that the company may be "too aggressive and fashion forward" in its designs.
Urban Outfitters did not immediately respond to requests for comment.
Here are another five examples from Urban Outfitters' online store that show just how "fashion forward" it can get: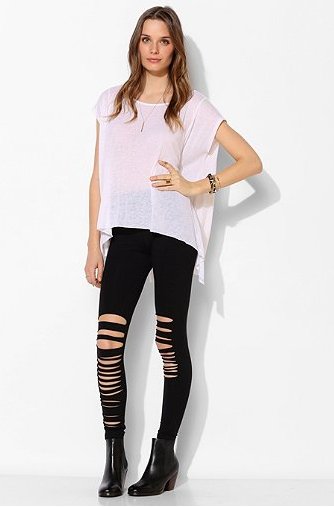 Leggings are an increasingly difficult sell these days, especially since jeggings appeared on the scene and offer the same comfort with more style. If you couple that with the fact that these already have rips in them, we're not sure who is going to be buying these except maybe your dad's hair-metal cover band.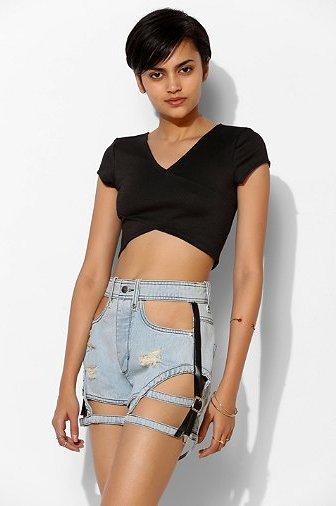 Cut-outs are in and so are denim shorts, but Urban Outfitters has combined too many trends at once, making this fashion overkill.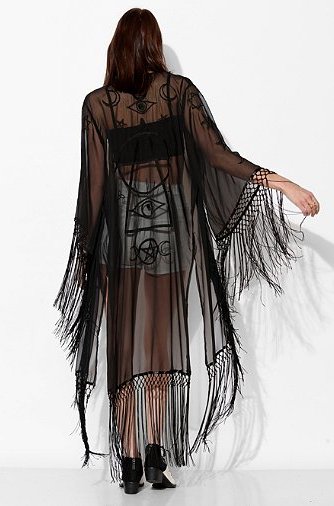 And it looks like something someone wore to Coachella in 2009.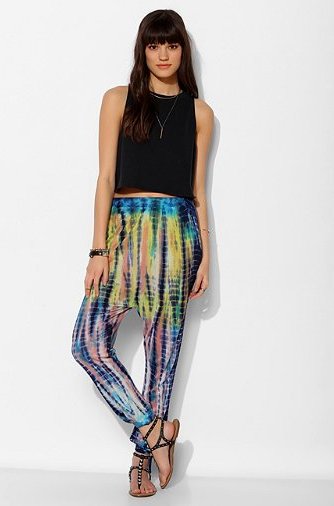 "I am sad I missed the '60s, and like wearing pajamas in public -- I'll take them!"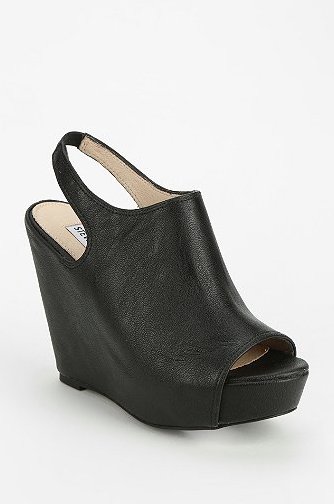 Platforms were replaced with flatforms, which have since been replaced by mules.
REAL LIFE. REAL NEWS. REAL VOICES.
Help us tell more of the stories that matter from voices that too often remain unheard.