UPDATE: Urban Outfitters appears to have removed the shirt from their site.
The $100 "Wood Wood Kellog Tee," currently available on the store's website, has the Anti-Defamation League (ADL) of Philadelphia up in arms over the shirt's design which they say mimics some of the horrors of the Holocaust.
The chief offender? The star patch is placed on the T-shirt pocket right above the yellow shirt's left breast: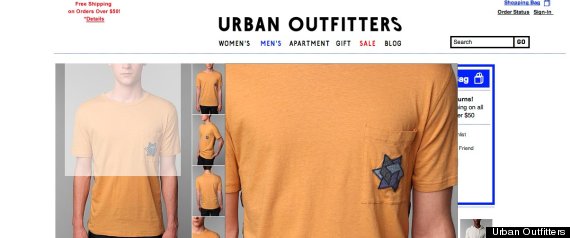 Today the Anti-Defamation League issued a strongly-worded letter of condemnation to Urban Outfitters charging that one of its products "…represents a new low."

Barry Morrison, ADL Regional Director, wrote to Richard Hayne, Chairman, President and CEO of Urban Outfitters, about a t-shirt offered by the company which is associated with the yellow Star of David symbol Jews were forced to wear in Nazi Europe. Morrison said, "We find this use of symbolism to be extremely distasteful and offensive, and are outraged that your company would make this product available to your customers."


The League has communicated with Urban Outfitters on numerous occasions over the years regarding a variety of projects that have, "tread on the feelings and reinforced stereotypes of various groups—Christians, blacks, and Irish, Mexican, and Jewish-Americans…the list goes on." The League also demanded an immediate apology from the company asking that the product no longer be sold and urging it to meet with League representatives.
Check out the gallery below to see more Urban Outfitters controversies.
UPDATE: WoodWood sent us the following response:

As some of you are aware, several news sites have been writing about our "'Kellog' T-shirt, which features an image of a six-pointed star, allegedly similar to the yellow badge Jews were ordered to wear by the German nazis. First of all the graphic is not the Star of David, and I can assure you that this is in no way a reference to judaism, nazism or the holocaust. The graphic came from working with patchwork and geometric patterns for our spring/summer collection 'State of Mind'. However when we received the prototype of this particular style we did recognize the resemblance, which is why we decided not to include the star patch on the final production T-shirt.I assume the image people have reacted to come from Urban Outfitters´ web site. This must be a photograph of an early sample, which is of course an error. Here is the actual T-shirt as it is in stores. I am sorry if anyone was offended seeing the shirt, it was of course never our intention to hurt any feelings with this.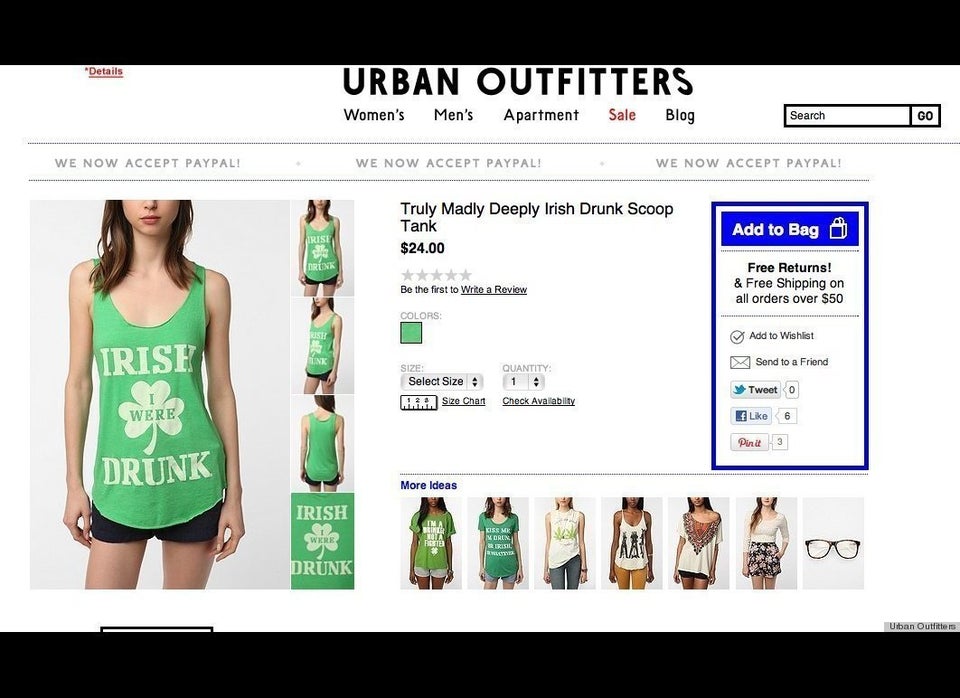 Outrageous Urban Outfitters Scandals
Related