In its endless quest to seem edgy, Urban Outfitters has gone too far once more.
The store offered a one-of-a-kind Kent State University sweatshirt splattered with red coloring for $129. The tactless garment is a clear reference to the 1970 killing of four students protesting the Vietnam War by the Army National Guard at the Ohio school.
As of early this morning, the Urban Outfitters website said the item was sold out. The store did not respond to The Huffington Post's request for comment.
Officials at Kent State expressed their outrage over the item.
"We take great offense to a company using our pain for their publicity and profit," read a Kent State University statement posted on Monday. "This item is beyond poor taste and trivializes a loss of life that still hurts the Kent State community today."
Urban Outfitters posted an apology to Twitter around 10 a.m. EST Monday, saying that it "was never our intention to allude to the tragic events that took place at Kent State in 1970 and we are extremely saddened that this item was perceived as such."
The sweatshirt provoked many angry reactions on social media.
Urban Outfitters hasn't been shy to court controversy in the past. In various attempts to look rebellious, the company has come under fire for selling clothing relating to the Holocaust, anorexia, addiction and racial stereotypes.
This post has been updated to include Urban Outfitters' apology.

Related
Before You Go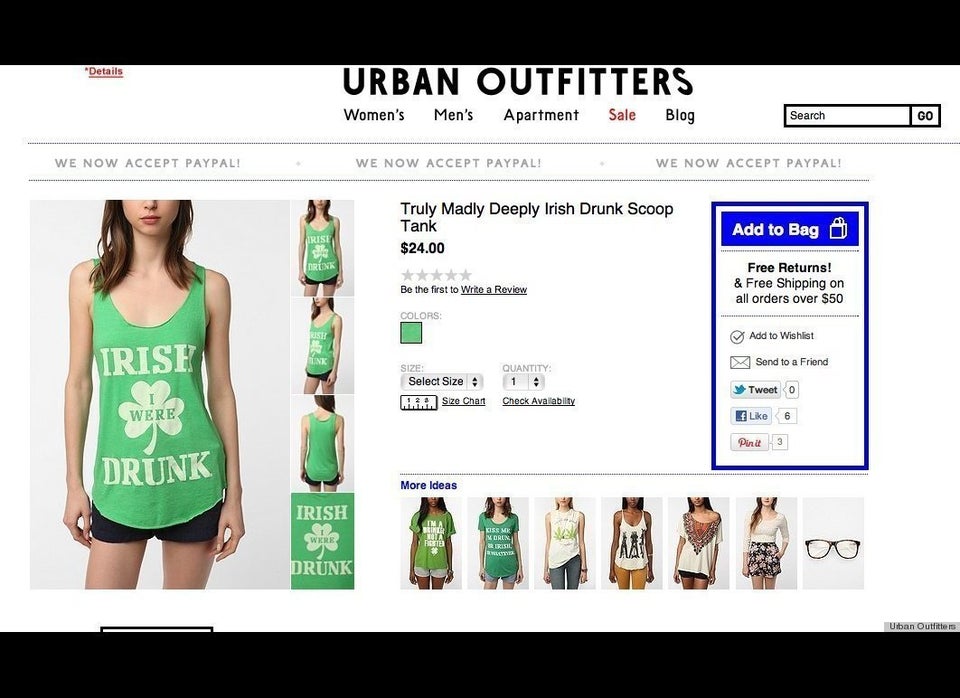 Outrageous Urban Outfitters Scandals
Popular in the Community