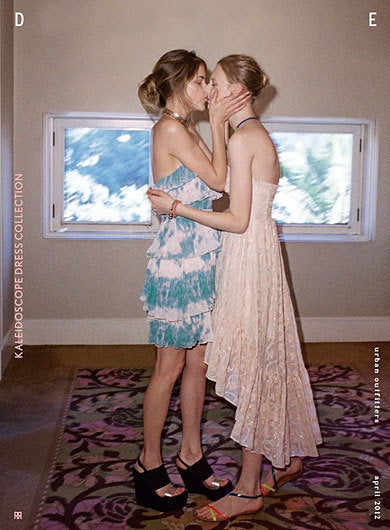 Seemingly undeterred by the failure of its much-publicized objection to Ellen DeGeneres' new JCPenney spokeswoman role, One Million Moms is back in the headlines.
This time, members of the anti-gay group are targeting Urban Outfitters after the clothing retailer featured a photo depicting a steamy kiss between two female models in its latest catalog.
"The April 2012 catalog from Urban Outfitters has begun arriving in home mailboxes the last couple of days," the group writes on its website. "On page two of this catalog is a picture of two women kissing in a face holding embrace! The ad and catalog are clearly geared toward teenagers." The alert concludes, "The content is offensive and inappropriate for a teen who is the company's target customer."
However, after DeGeneres received massive support from fans and even unlikely advocates including Fox News' Bill O'Reilly, One Million Moms dropped its case and eventually decided to move on to other issues. Still, Monica Cole, director of the "pro-family advocacy" group, told OneNewsNow, "We have heard back from men and women -- not just moms -- saying they will no longer shop there at JC Penney, as long as Ellen DeGeneres is their spokesperson."
View the full photo below: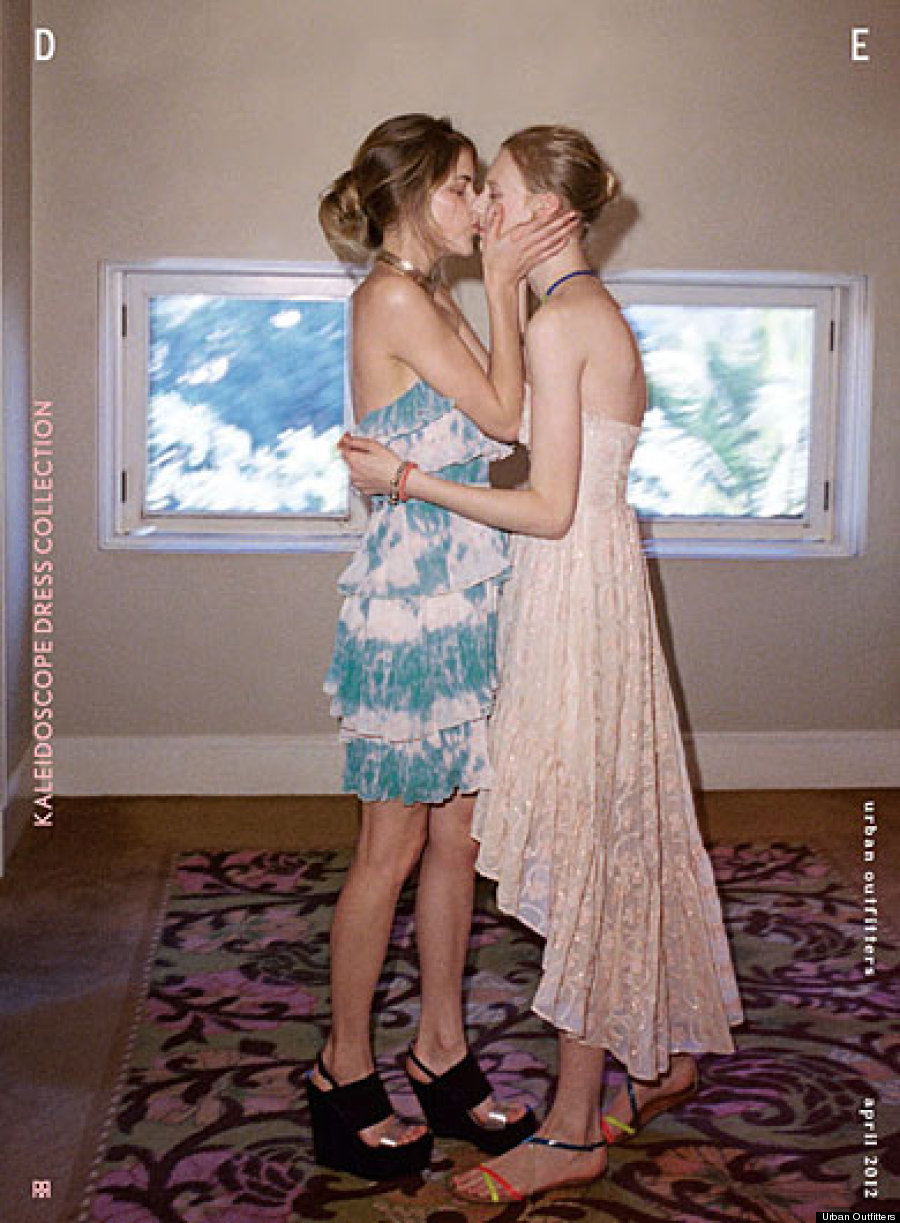 Take a look at other LGBT-relevant ads below: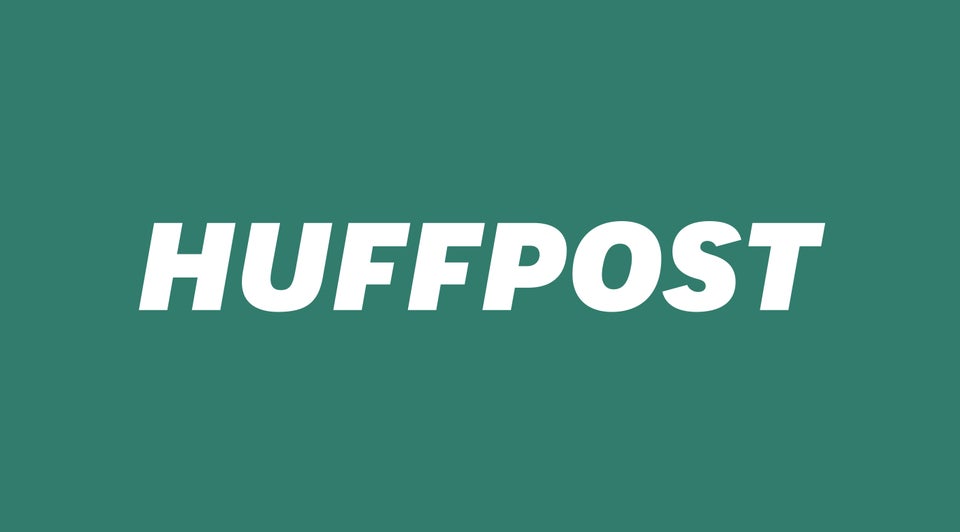 LGBT Commercials
Popular in the Community