Funky fashion purveyor Urban Outfitters got a little creative with color nomenclature on its website, marketing the short-sleeved, buttoned BDG Burnout Henley in White/Charcoal...and Obama/Black.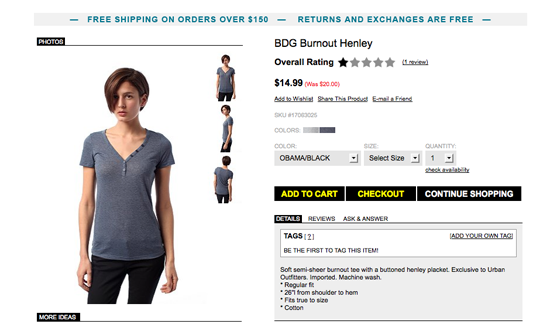 As of Monday morning, the shirt was no longer available. The chain has sold Obama-themed t-shirts in the past, but reportedly hasn't used "Obama" as a color description.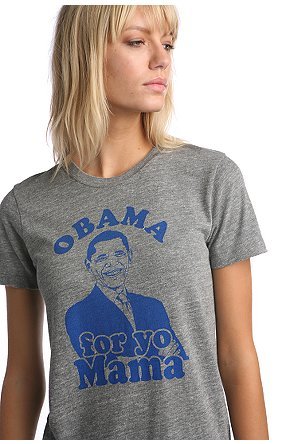 Update (2/5): A rep for Urban Outfitters had this to say:
Many customers have brought to our attention one of the color names listed for our BDG Burnout Henley, and rightfully so. We screwed up, and are sincerely sorry. The burnout pattern on this shirt is comprised of two colors - one is an internally developed color we called "Obama Blue" and the other is "Black". Unfortunately our website database truncated this combination to read "Obama/Black." We should have caught the error, and apologize for offending anyone.
Related