Urban Outfitters stocks tumbled less than one day after the retailer announced its purchase of the Philadelphia-based Italian restaurant group that includes Pizzeria Vetri. Shares fell by as much as 13 percent in early trading Tuesday, according to Business Insider.
The foray into dining may have spooked investors who view the purchase as a diversion from the core business, said Howard Davidowitz, CEO of the national retail consulting and investment banking firm Davidowitz & Associates.
Despite the risk, he told The Huffington Post, the move is a savvy one, given the millennial spending shift to dining and experiences over purchases like clothing -- and their preference for online shopping over brick-and-mortar stores.
"All the shopping is done online and portably -- and the one thing Amazon can't do is feed you a goddamn pizza," Davidowitz said.
Shopping malls, for example, have been forced to reimagine themselves in an effort to retain the coveted millennial demographic that typically shuns cars and happily shells out for convenience.
"Spending on casual dining is expanding rapidly, and thus, we believe there is tremendous opportunity to expand the Pizzeria Vetri concept," said Urban Outfitters CEO Richard Hayne in a statement.
Davidowitz noted that even department stores like the high-end Bergdorf Goodman and Bloomingdale's are investing heavily into dining experiences.
"More retailers are enhancing their restaurants than I've ever seen," Davidowitz told HuffPost. He cited a June interview in which Bloomingdale's CEO Tony Spring identified the retailer's popular Forty Carrots frozen yogurt as the hottest attraction in the store.
"I think from the point of view of Urban Outfitters, the first thing they know is that the longer a customer stays in the store, the more business they're going to do," Davidowitz said. "The second thing Urban Outfitters knows is that millennials are spending more money eating out. They know their base is interested in this, and they can't think of anything better to attract them with than pizza."
Marketing research shows that millennials are more willing than any other age group to spend on food. They also make up 25 percent of the U.S. population and wield $2.45 trillion in spending power, according to recent data from Restaurant Marketing Labs.
And thanks to the generation's savvy with mobile technology (they check their phones an average of 43 times a day, according to RML), more clothing and retail purchases are happening online.
Davidowitz said despite the scare felt by investors, Urban Outfitters' decision to tackle the changing habits of its customer base head-on is a "wise" move that could pay off big in the long run, especially if the retailer makes sure its new pizza offering is special.
"The Japanese have a word, nintai, which means patience -- which investors never have," Davidowitz said. "This is the kind of investment that will take years to prove or disprove if it works."
Also on HuffPost: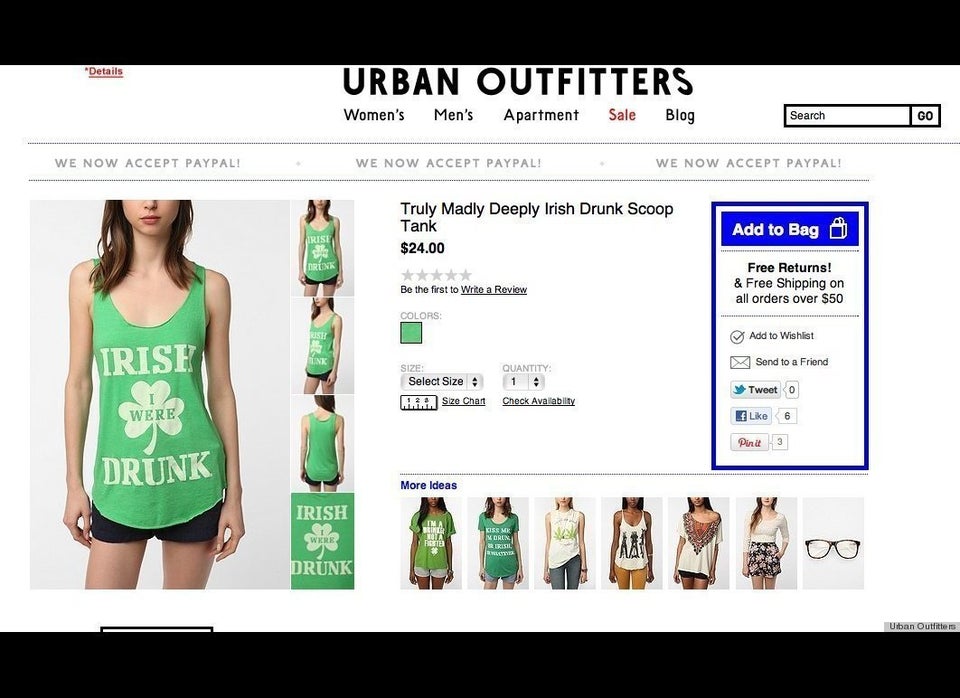 Outrageous Urban Outfitters Scandals
Popular in the Community