Soares, who designs and sells his work on various goods like iPhone cases and t-shirts through e-commerce site Society 6, accused Urban Outfitters, along with third party-company Bambam, of ripping off his work on a miniskirt. Here is the UO clothing in question: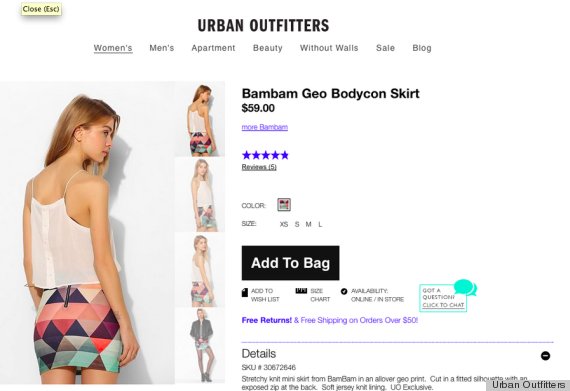 And here is Soares' design: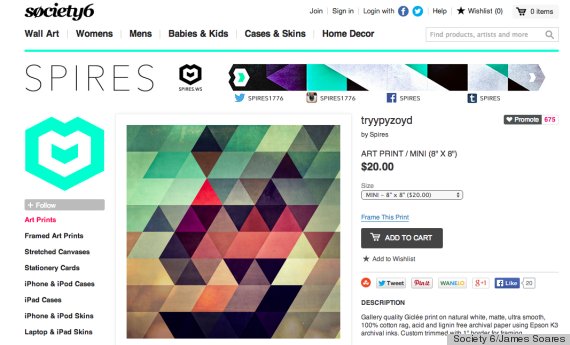 Soares took his frustration straight to Tumblr, and the post has already picked up over 90,000 notes. The artist promised to follow anyone who reblogged it and respond to any inquiries made regarding the issue.
Urban Outfitters, on the other hand, has responded as well. A company spokesperson told HuffPost Style in an e-mail:
We take matters such as this very seriously and removed the product as soon as this was brought to our attention. Urban Outfitters has worked with Society6 since 2010 to help bring awareness and sales to their creative network of artists. As long-time supporters of Society6 and independent creatives, we would never intentionally appropriate their work. The origin of the design is still being investigated with the designers at BAMBAM Cloth. We appreciate your patience while we work to resolve this issue.
Additionally, they have removed the skirt from their site, claiming the item is "sold out" with the words "legal issue" running alongside of where the photo once was: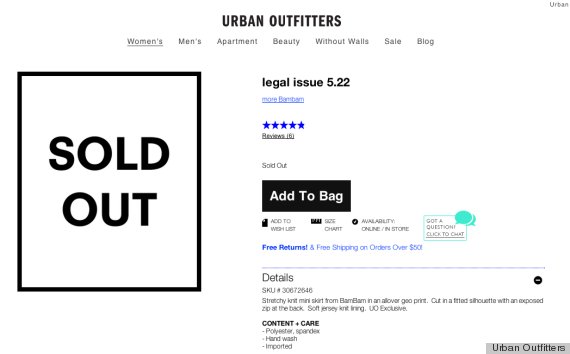 Here's hoping the parties can resolve this issue and come to some sort of agreement regarding the design.
Related
Before You Go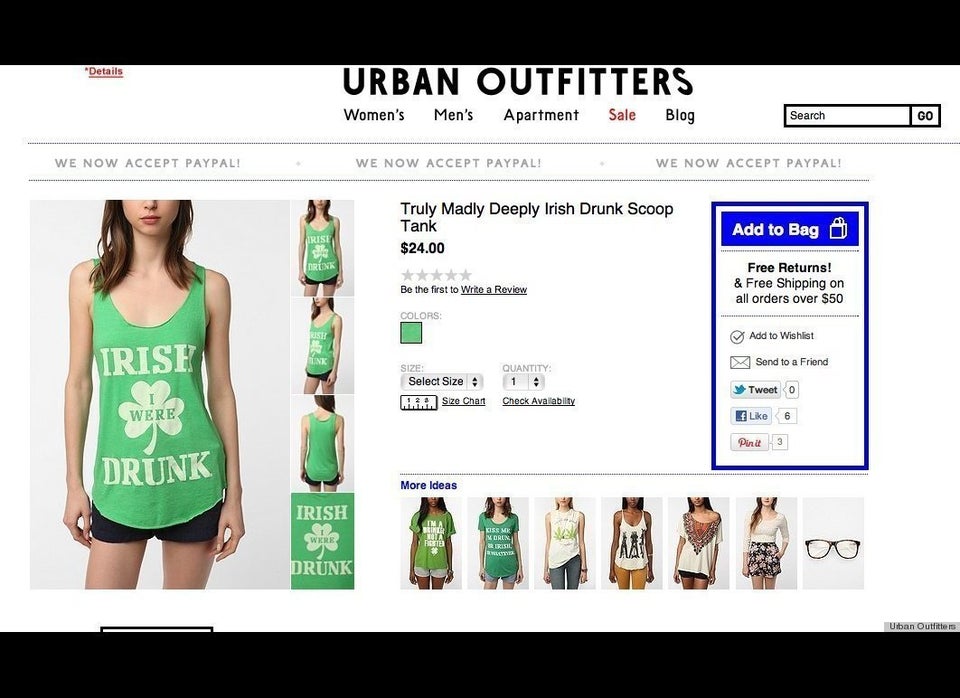 Outrageous Urban Outfitters Scandals