Clothing and home furnishing retailer Urban Outfitters has come under fire from lesbian, gay, bisexual and transgender (LGBT) advocates after reportedly selling a greeting card some have deemed transphobic.
Check out the card below: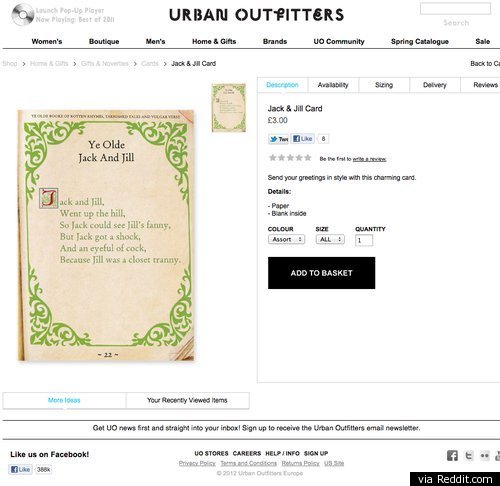 HuffPost Gay Voices has reached out to Urban Outfitters' Media Relations department for comment, and is awaiting reply at the time of this writing.
Aimed primarily at "young city hipsters," Urban Outfitters is the parent company of several brands, including Anthropologie, Free People, BHLDN, and Terrain, according to Forbes.
In 2008, This is Money UK reported that Richard Hayne, company co-founder and former CEO, had "views on homosexuality are both bizarre and old-fashioned," and noted that "buying his clothes is like giving cash to George Bush."
Take a look at some companies which support LGBT rights below: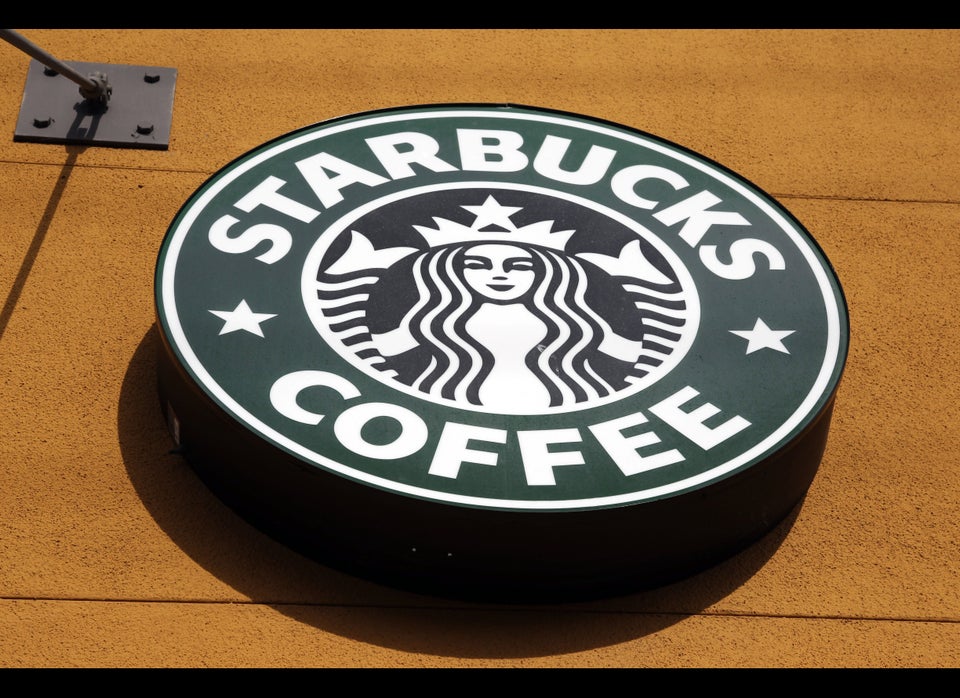 Companies That Support Gay Marriage