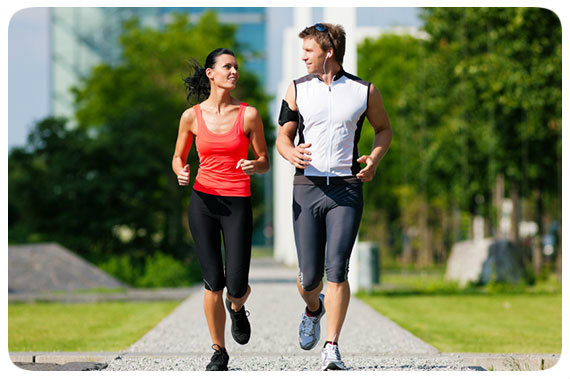 How confident are you that you can improve your life and move from where you are to where you want to be? Let's face it: if you are not happy in this very moment and accepting what you are getting in life, the chances are you will not be happy in the future when you receive what you want.
The results we are achieving right now mirror our thoughts and behaviors. Thus to move on the next level we need to realize that certain strategies do not serve us anymore and we should change our emotions and actions.
The more I explore the field of personal development and go deeper and deeper into the corners of my soul, body and mind, the more clearly I can see that life resembles a marathon. It would be foolish to invest all our stamina in the first 5 miles; we need to be strategic about preserving our energy on major check points. And those checkpoints can be: places to celebrate, to rest or even to mitigate crisis.
Most of my childhood and adolescent life I did not have a happy relationship with running and due to my eyesight I was advised not to plunge into it at all.
It was only in my 20s when I fell in love with running routes in the park next to my apartment that I started asking better questions, ''What if even I can be a runner? What if I can actually strengthen my health through running? What if my example can motivate other non-runners to make a difference?''
And so it started with a firm decision to run sometimes and then to run more often. It went into my weekly schedule: I will run once a week and I will run even more. However, I became the REAL runner only when I got into the community of runners: I signed up for a running course and from the autumn 2014 all the way until April 2015 I trained so as to run my first half-marathon at Belgrade marathon.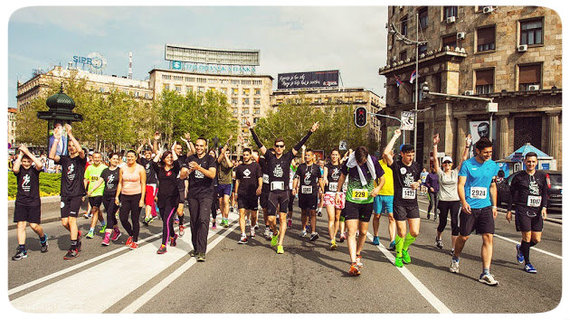 At this moment I want to share with you three most important steps if you are on the fence: should I run or not?
1. Decide that from now on you are a runner.
On the basis of my journey that running will become my habit and seeing people of all ages in this activity, I believe that the key characteristics that differentiate runners from non-runners is that the first group identifies strongly with the lifestyle of running: moving the body, adopting the feet to different kinds of surface, preparing the body before and after the training, as well as eating the food that nourishes.
Bruce Springsten was right, ''We gotta get out while we're young, 'cause tramps like us, baby we were born to run.''And those who run marathons in their sixties still feel young and make the room for running in their life.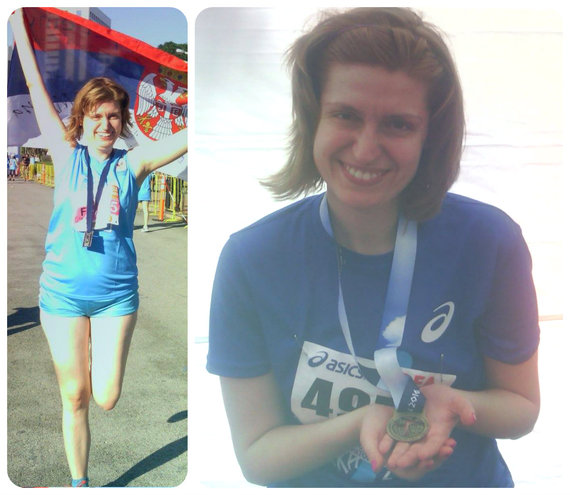 2. Find the gear that fits your style.
Whenever you take on a new hobby you may fall into the trap of investing too much money on the tools of that trade. When it comes to running I urge you to act smarter because your focus should be to start small, build a habit properly and then expand. In other words, it is enough to have one or two pairs of running shoes, several track suits, sport T-shirts and shorts.
Of course, the colours, design and materials should make you feel comfortable to run; and your sport gear should be ready in your bag next to your bed so that you can pick it up easily. Make the process of preparing for a run and the actual run so smooth that you cannot wait to run into this training and time for yourself.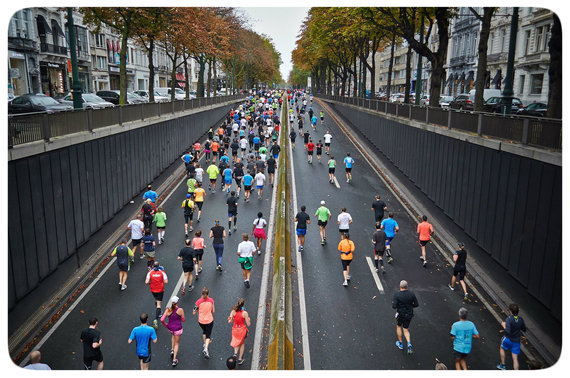 3. Master running with your very own coach and running tribe.
As we can learn from this article of James Clear, new habits become ingrained into our lives, if our environment supports our skills. In case you want to become a runner and people around you do not trust that you can do it, it is time to surround yourself by some new role models and the like-minded people.
The ones who achieve what they want are the ones who get accountability partner for their goals and who fit their dream activities in their everyday life. That's it - we all get 24 hours a day and we better surround ourselves with the ones who want us to succeed; who understand the passion behind it and that once we climb several stairs we are not coming back.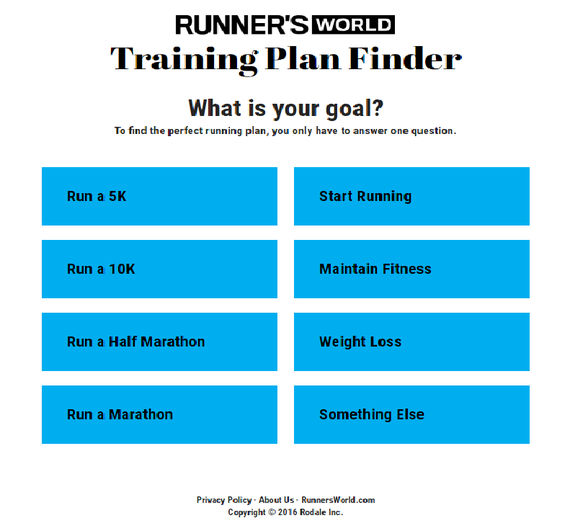 Do you feel determined to move to a next chapter in your life, but you are uncertain how to start? To book a coaching session with Milena Milicevic, reach her out at LinkedIn.