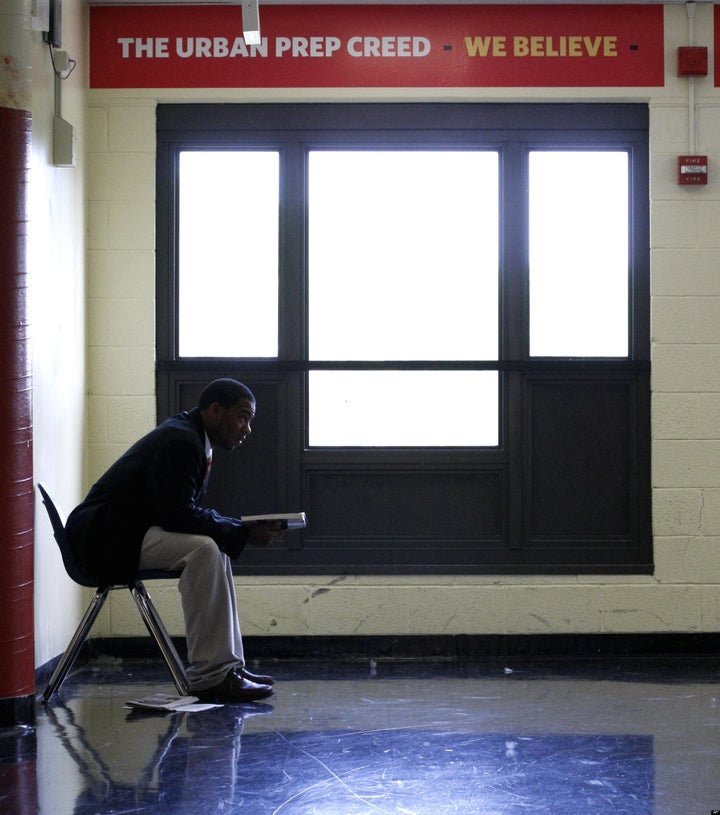 For the second year in a row, an all-male charter school with students from the city's worst neighborhoods is sending its entire senior class to college.
Urban Prep Charter Academy was founded in 2006, and its goal from the start was for every one of its graduates to be attending college when they left. It was an unlikely mission, given that only four percent of the school's first freshman class was reading at grade level when they entered.
Last year, the school, founded by educator and nonprofit leader Tim King, did just that -- all 107 graduating seniors were accepted at the end of the year. And this year, Urban Prep has repeated its success.
"No other public [school] in the country has done this," King said, according to NBC.
And some Chicago bigwigs were on hand to celebrate the result, including Alderman Willie Cochran, Treasurer Stephanie Neely and outgoing Mayor Richard M. Daley.
"When you are accepted, there are no excuses," Mayor Daley, said. "They said we believe in you. ... We are going to make you independent."
Students at the exceptional all-male school have a uniform of jacket and tie. It also has a school day two hours longer than usual, with two classes per day of English, and every student is assigned a mentor from the staff who has a school-assigned cell phone that students can call them on 24 hours a day. About 60 percent of teachers at Urban Prep are, like their students, black men.
The students also have a creed, which they recite every morning. It finishes: "We believe in ourselves. We believe in each other. We believe in Urban Prep. WE BELIEVE."
Wednesday's news just confirms that they have every reason to do so.
Related
Popular in the Community