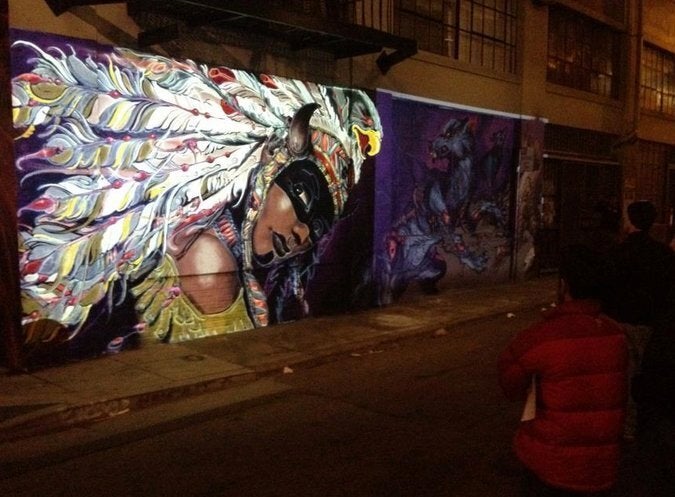 San Francisco's seemingly inevitable transformation into Silicon Valley's hipper, more bike-friendly older brother is already bringing a lot of changes to the city--higher rents, more private shuttle buses, increased frequency of Foursquare check-ins and a new kind of street festival.
Not that the Folsom Street Fair doesn't have its charms. But he Urban Prototyping Festival that took over SoMa last weekend was a welcome change of pace.
A collaboration between the Gray Area Foundation For The Arts, Ideo, Rebar, Intersection for the Arts, the 5m Project and the San Francisco Mayor's Office of Civic Innovation, the Urban Prototyping Festival was a celebration of what innovators in the fields of technology and artist expression can bring into urban spaces.
Held last Saturday, the festival showcased the results of a competition in which more than 90 groups pitched ideas that would receive small grants to create urban design projects that can be easily and cheaply replicated in other cities all over the world.
Nearly two dozen projects were selected to present in the festival.
"We've been seeing a parallel between DIY urbanism and the DIY civic hacking worlds, and we wanted to bring these two communities together to see what possibilities could come out of that," Jake Levitas of the Gray Area Foundation for the Arts told The Huffington Post. "We wanted to see what would happen if we took the software development cycle and applied it to urban space."
One of the biggest hits was the 10 Mile Garden, a project that converted small squares of empty street space in front of a fire hydrant into a tiny community garden. "There are so many opportunities to make the city more livable," California College of the Arts Urban Design Professor Mona El Khafif, one of the people behind the gardens, told the San Francisco Chronicle.
Check out some of the other awesome Urban Prototyping projects:
Related
Before You Go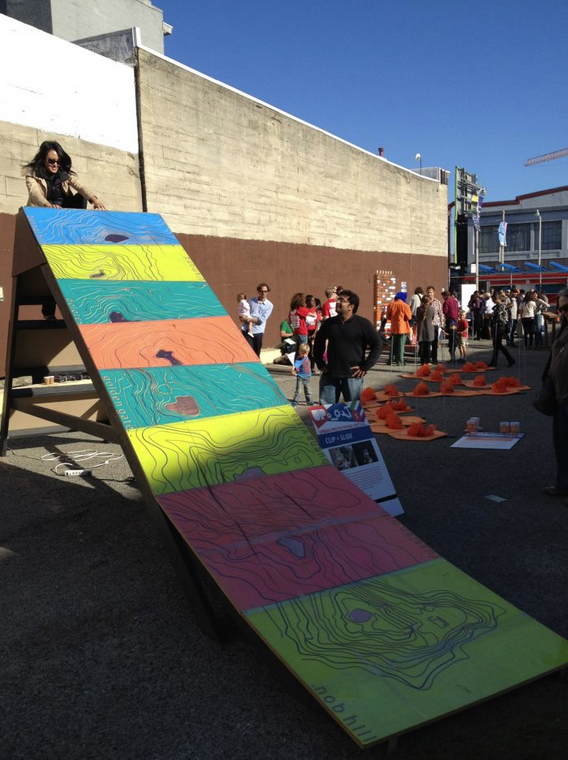 Urban Prototyping Festival
Popular in the Community