By Mayank Jain, Manager of Marketing & Communication, Nidan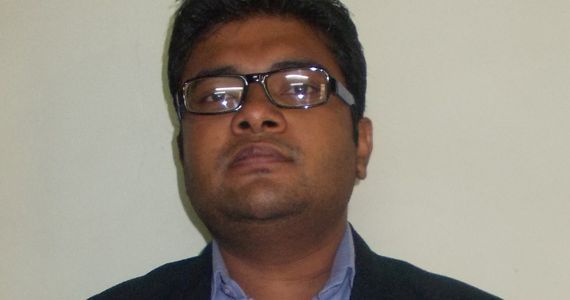 Due to open defecation millions of Indians are prone to ill health, threats to their safety, reduced productivity and lower earning potential, resulting in a deepening cycle of poverty -- all for want of basic sanitation facilities.
"Globally, India continues to be the country with the highest number of people (597 million people) practicing open defecation," says a recent UN report. Growing slum populations and a lack of adequate sanitation force more than half a billion people to defecate in the open every day. The poor bear the worst consequences of inadequate sanitation.
The fact that even nations with lower per capita income such as Bangladesh and Pakistan are scoring far better than India on various sanitation indicators serves as a wakeup call. The need for improved urban sanitation in India is pressing. Increasing levels of urbanization, rising population densities in slums and lack of attention to urban sanitation only make this need more urgent.
Nidan, an organization that champions informal workers in India's north and east, considers this problem a national curse. Currently, Nidan's Sanitation Program reaches 36 of the 145 slums in Patna, a city of more than 2 million and the capital of India's northern Bihar state. Nidan plans to scale up the program in the coming years, eventually expanding to urban and rural areas across others states. To eliminate open defecation in India, Nidan plans to mobilize local villagers and build low-cost toilets with the support of government, corporations, like-minded NGOs, individuals and local communities.
Nidan proposes few remedies that are crucial in providing universal urban sanitation in India:
Mobilizing communities to build toilets
Nidan plays a pivotal role in organizing the demand for sanitation services in the communities where it works, as well as helping to develop people's willingness to pay for the services, which prepares the path for community ownership over toilet facilities. This is typically the first phase of engagement with the communities.
In phase two of the engagement, Nidan supports communities in planning the type of toilet facilities they require, as well as financing, operation and maintenance. We also help facilitate the community's relationship with the government.
In phase three of the engagement, Nidan typically leads the community in building the toilets. After construction, we also work to strengthen the community's capacity to operate and maintain the facility, and to improve its chances of sustainability.
Enabling behavior change for hygiene education
Nidan leverages its relationships with workers' groups within the slum communities in Patna to extend its services to sanitation -- a felt need within those communities. With enlightened group members acting as "sanitation champions," Nidan mobilizes households around sanitation, with continuous behavior-change messaging playing a key role. Nidan uses group meetings, slum education centers and schools to spread sanitation and hygiene awareness.
Nidan works with several levels of government in Bihar to advocate for policy changes. For instance, it has successfully advocated for the inclusion of sanitation as a component of the state-wide water policy. The organization also leverages government funding and actively collaborates with the government on project implementation.