As we write this post, photographer Anja Humljan has exactly seven minutes left to gather funds on Kickstarter for her project "Urban Yoga." She needn't hustle though, because she's already reached her goal; in fact, she's $1,524 past her $10k ambitions. Well over 200 people pooled together to make the Slovenian artist's dreams come true.
Those dreams, if you hadn't guessed, involve photographing rather agile individuals practicing yoga in urban spaces. "The Urban Yoga Photo Book" is meant to compile images taken over the course of a year in New York, Paris, Madrid and Ljubljana, showcasing the ways in which our bodies are capable of mimicking the natural and artificial worlds around us.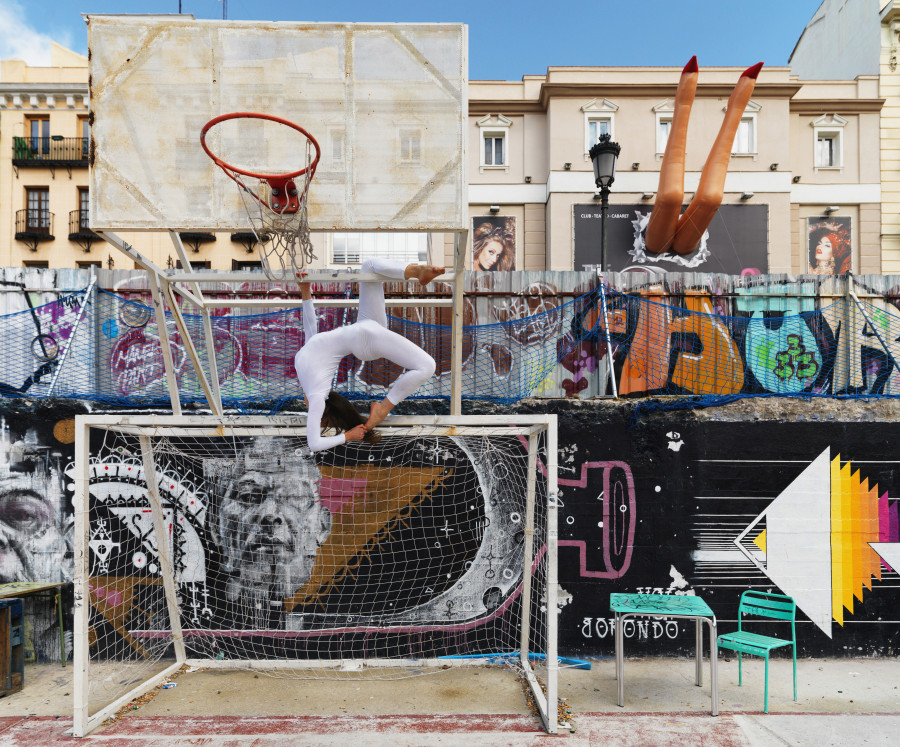 "As an architect and yogi, I believe cities should not be regarded as something which disturbs our harmony, but rather as a vital element that contributes to it," she writes on her Kickstarter. "So, I went off the mat and into the city to change the way we feel, breath and think about urban environment."
"Sometimes we feel like the urban environment limits our freedom, causes stress, and disturbs our inner peace," she added in My Modern Met. "But only few people know that it is not geometry and function, but what we touch, smell, taste and hear that defines most whether we feel good or bad in an urban environment."
As contorted bodies dangle off sidewalk railings and rest peacefully against subway columns, Humljan aims to emphasize how our urban surroundings are often built to accommodate our daily lives, rather than disrupt them. A woman in a white body suit bows, ploughs and planks in settings as surprising as a bathroom or truck bed and as tranquil as an empty tunnel or perch beside a pond. In nearly every portrait, Humljan is able to find balance between human and architecture.
The photographer debuted her series as a magazine during Paris Fashion Week, but has since turned to Kickstarter in hopes of producing a hardbound book. The PDF version of the book, available to the fans who supported her campaign, will be available in March.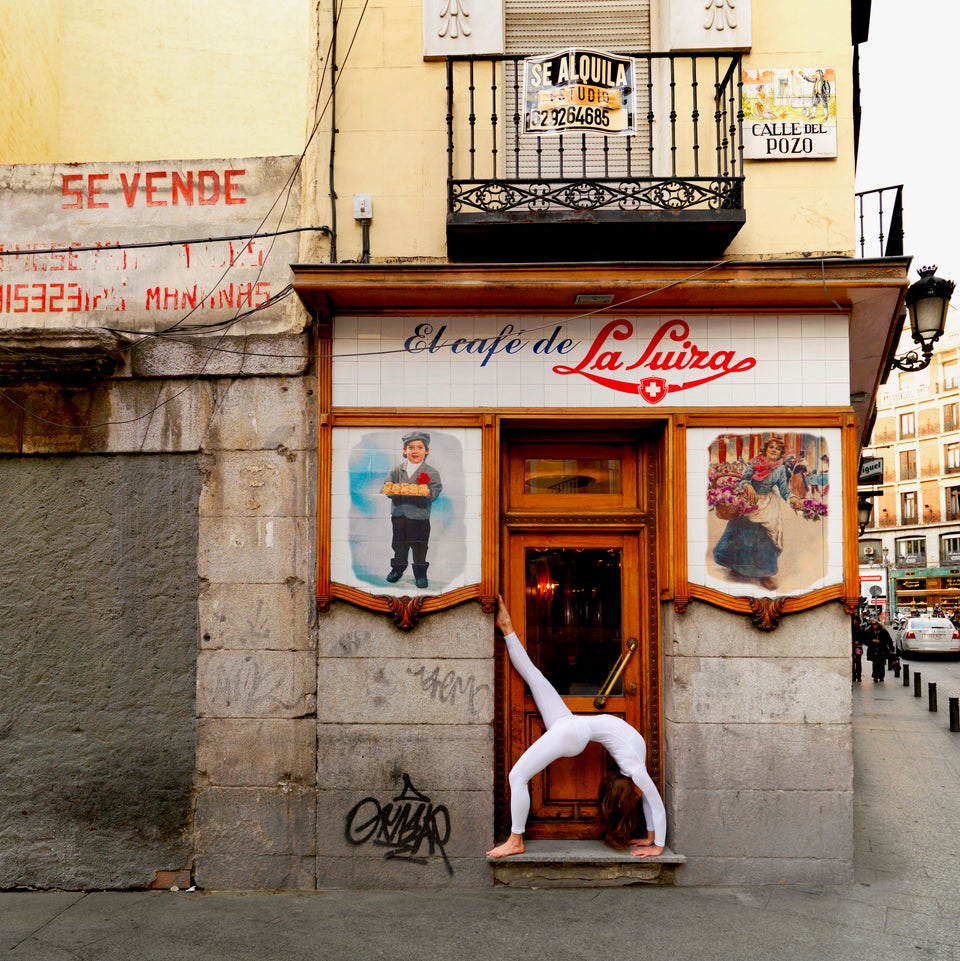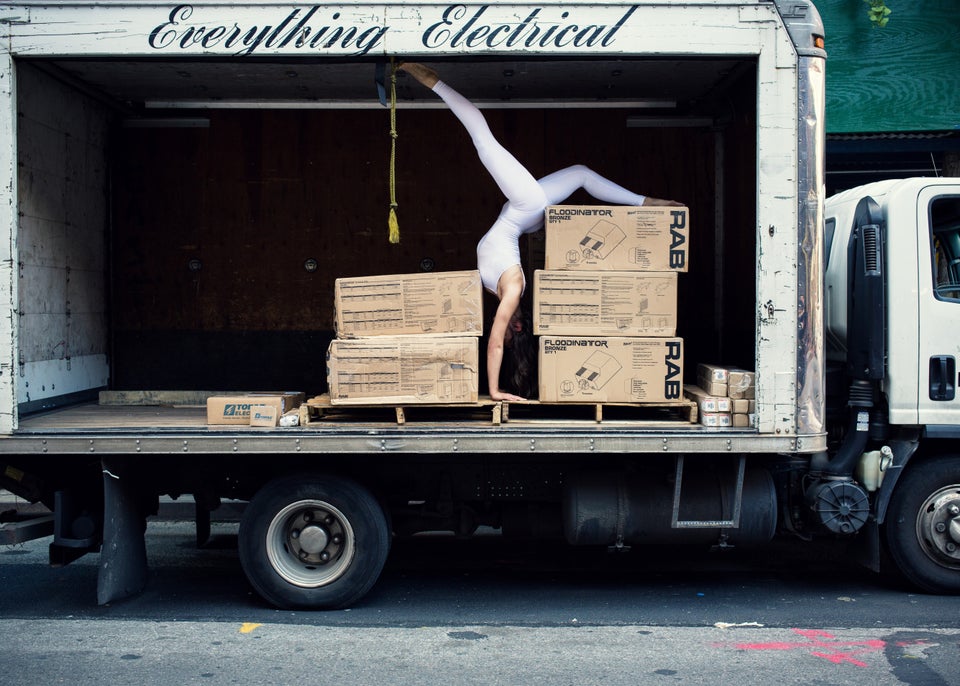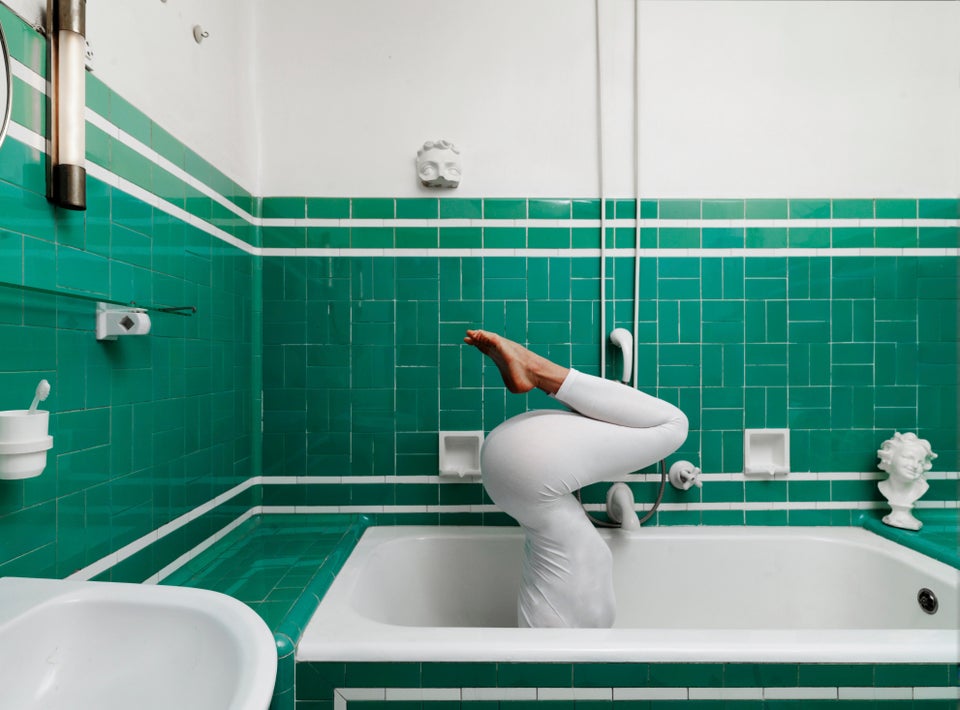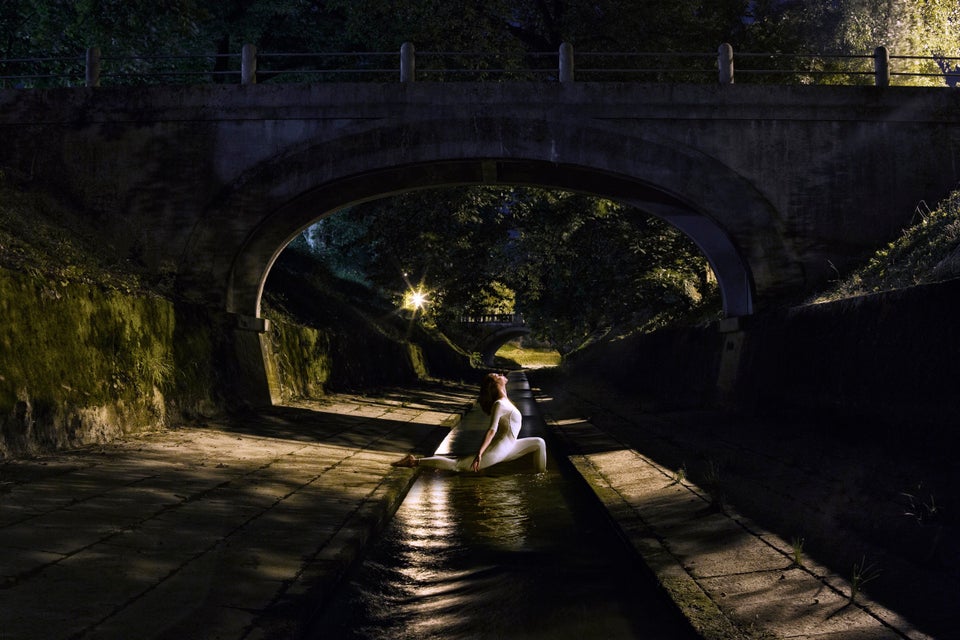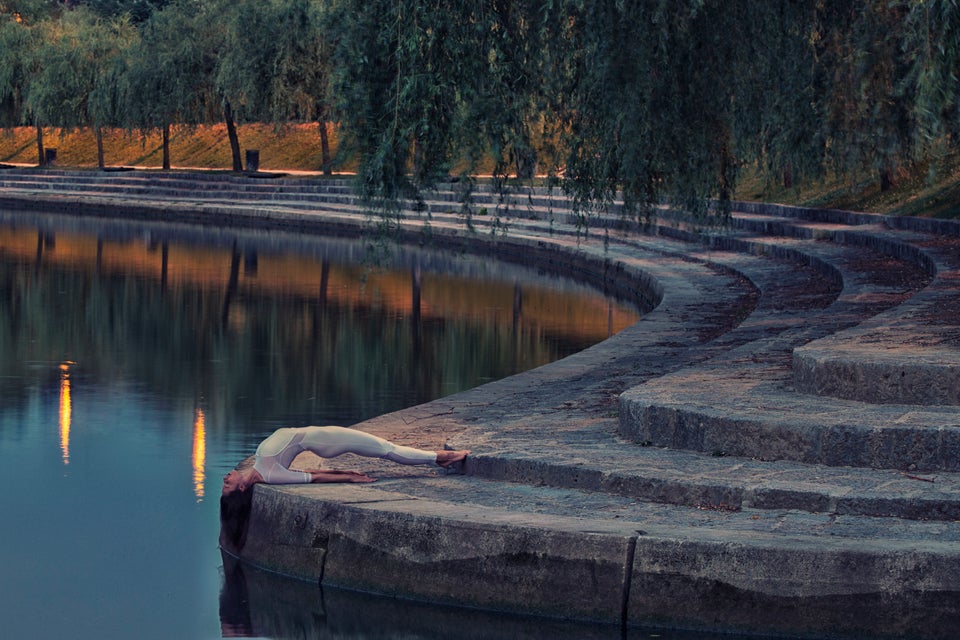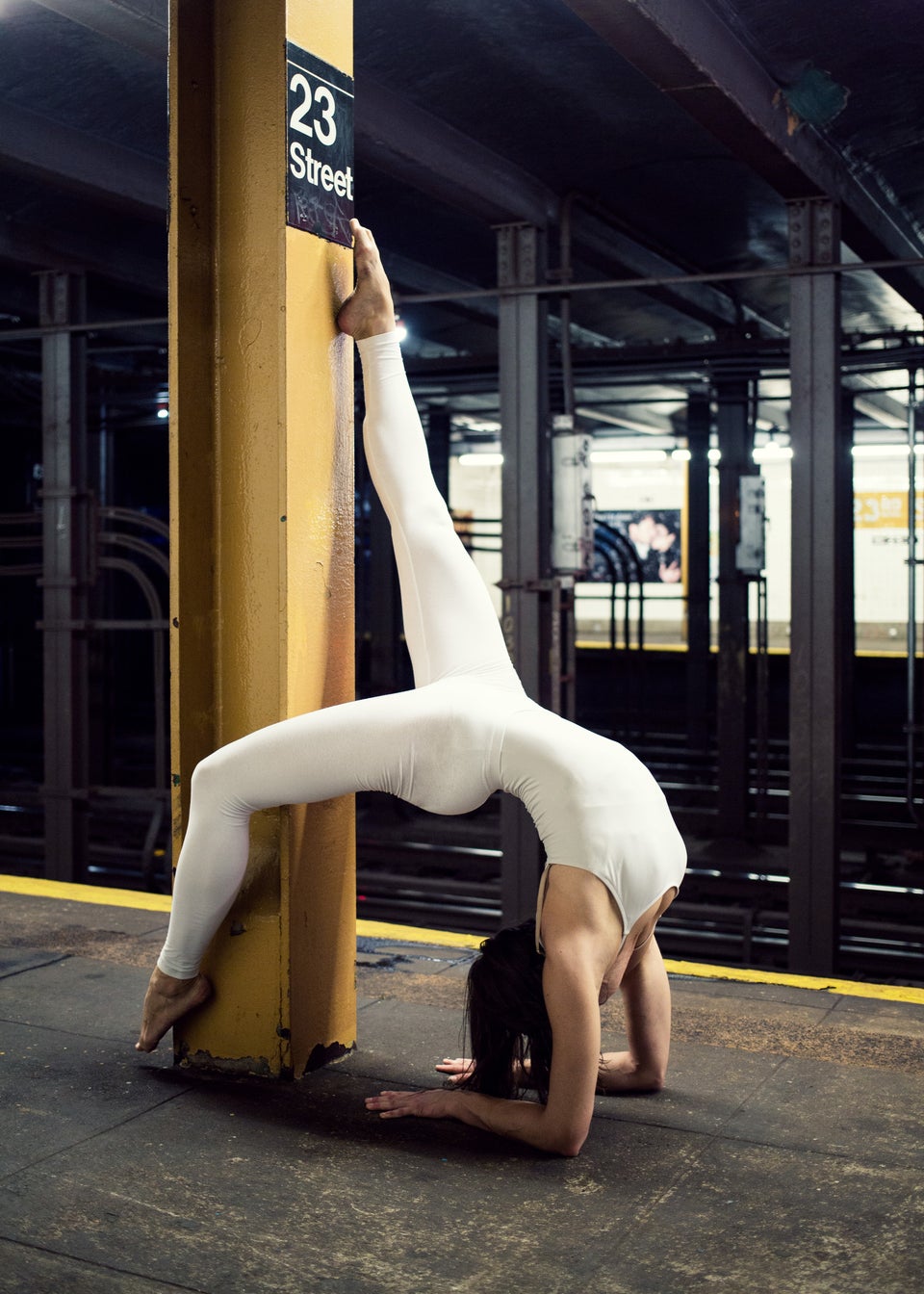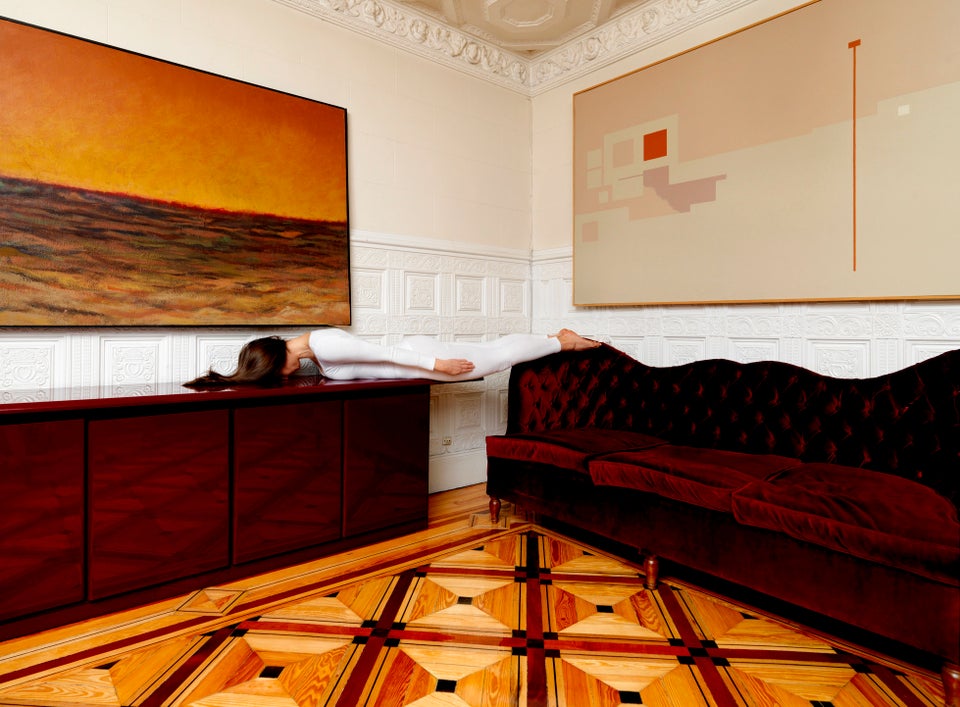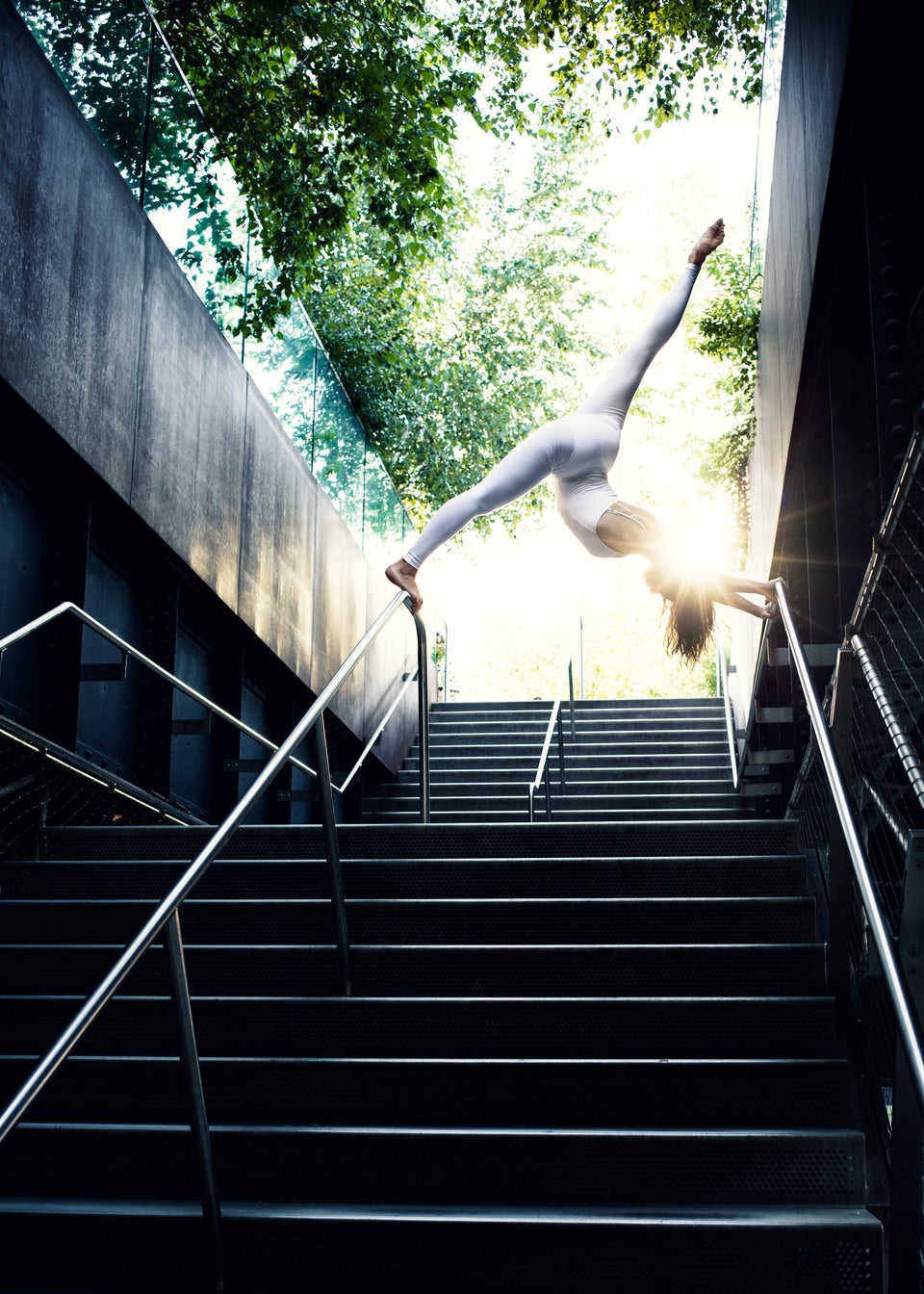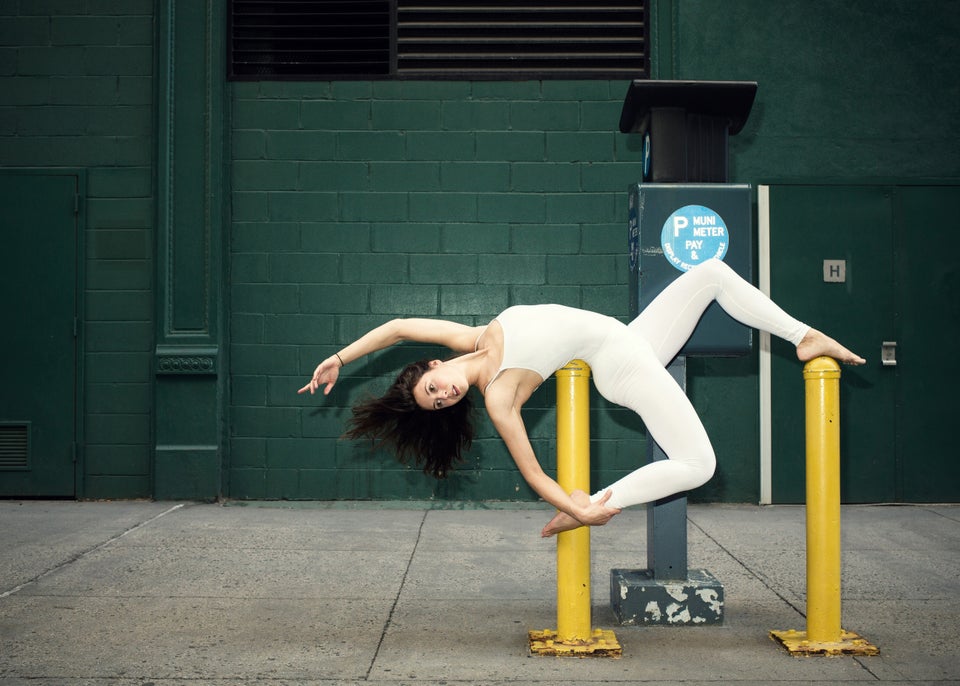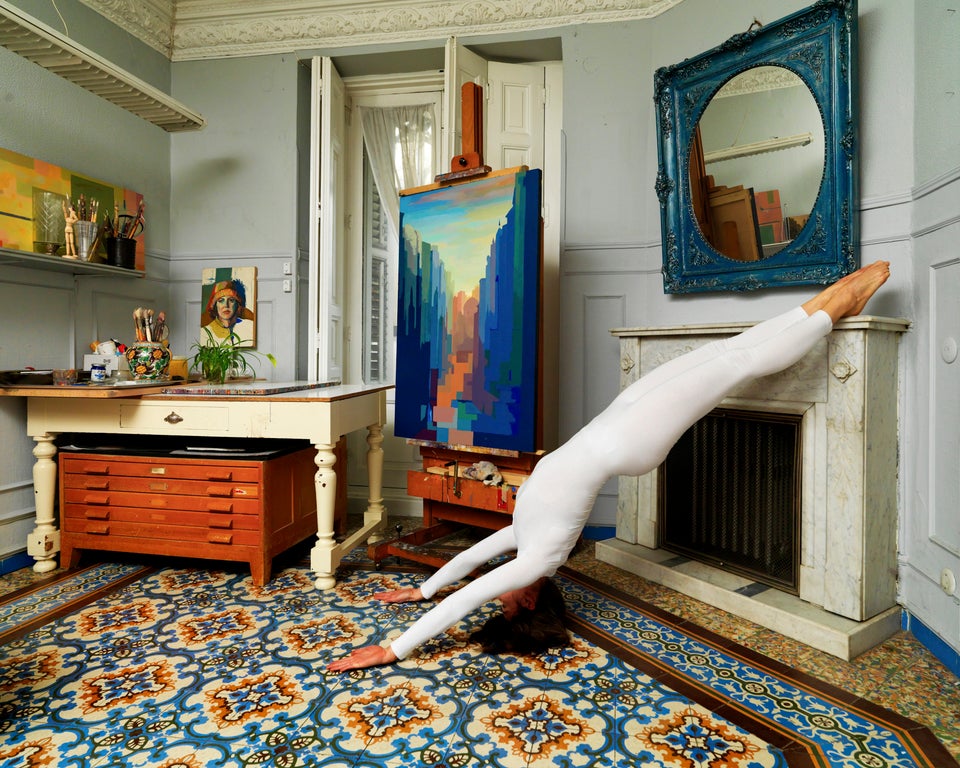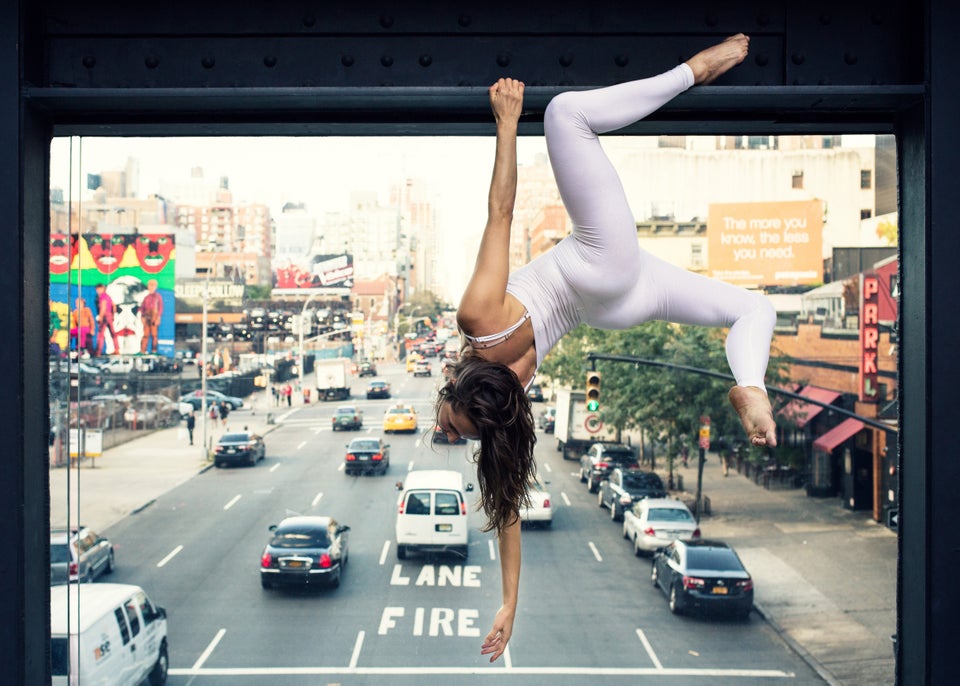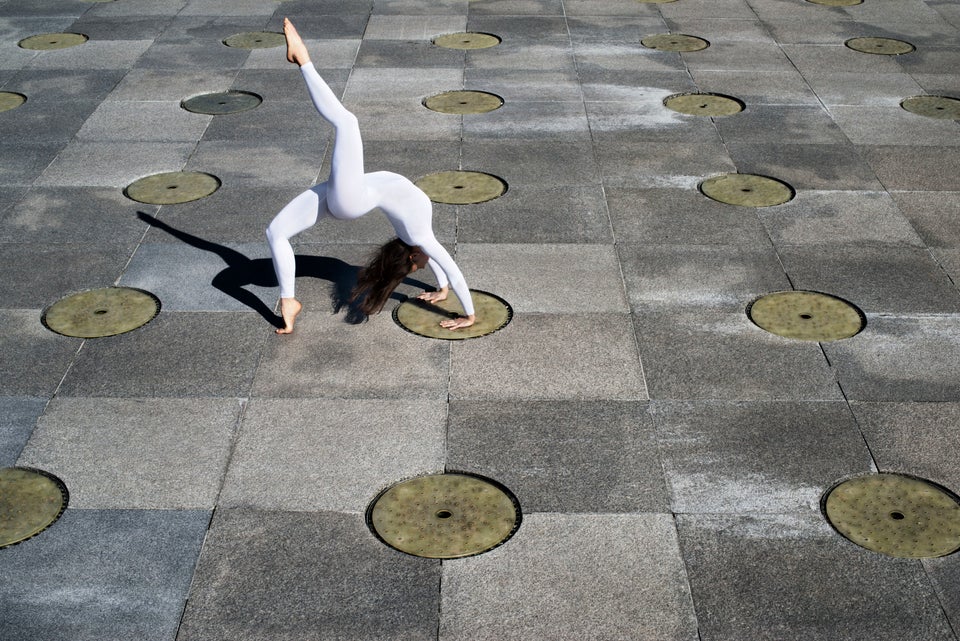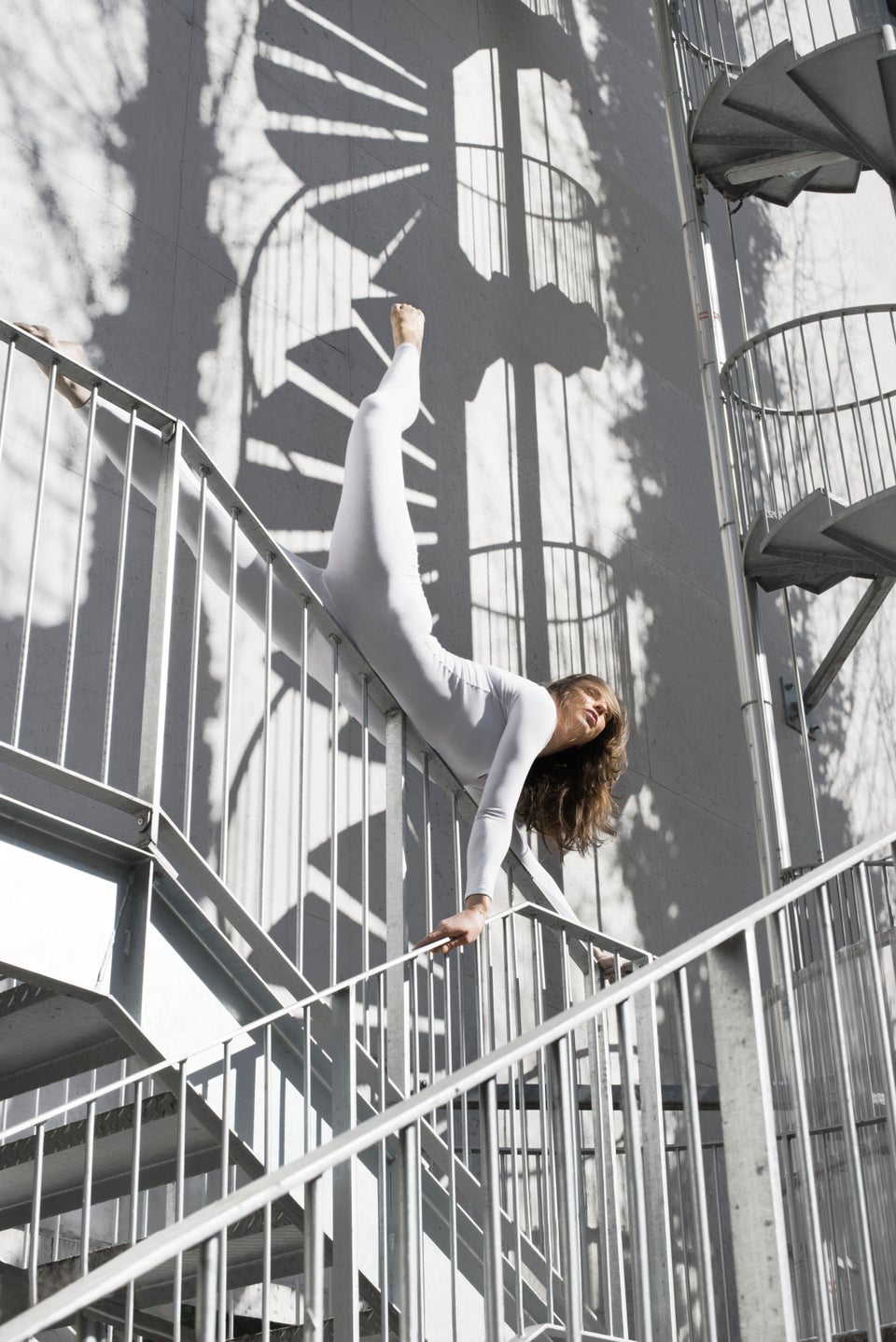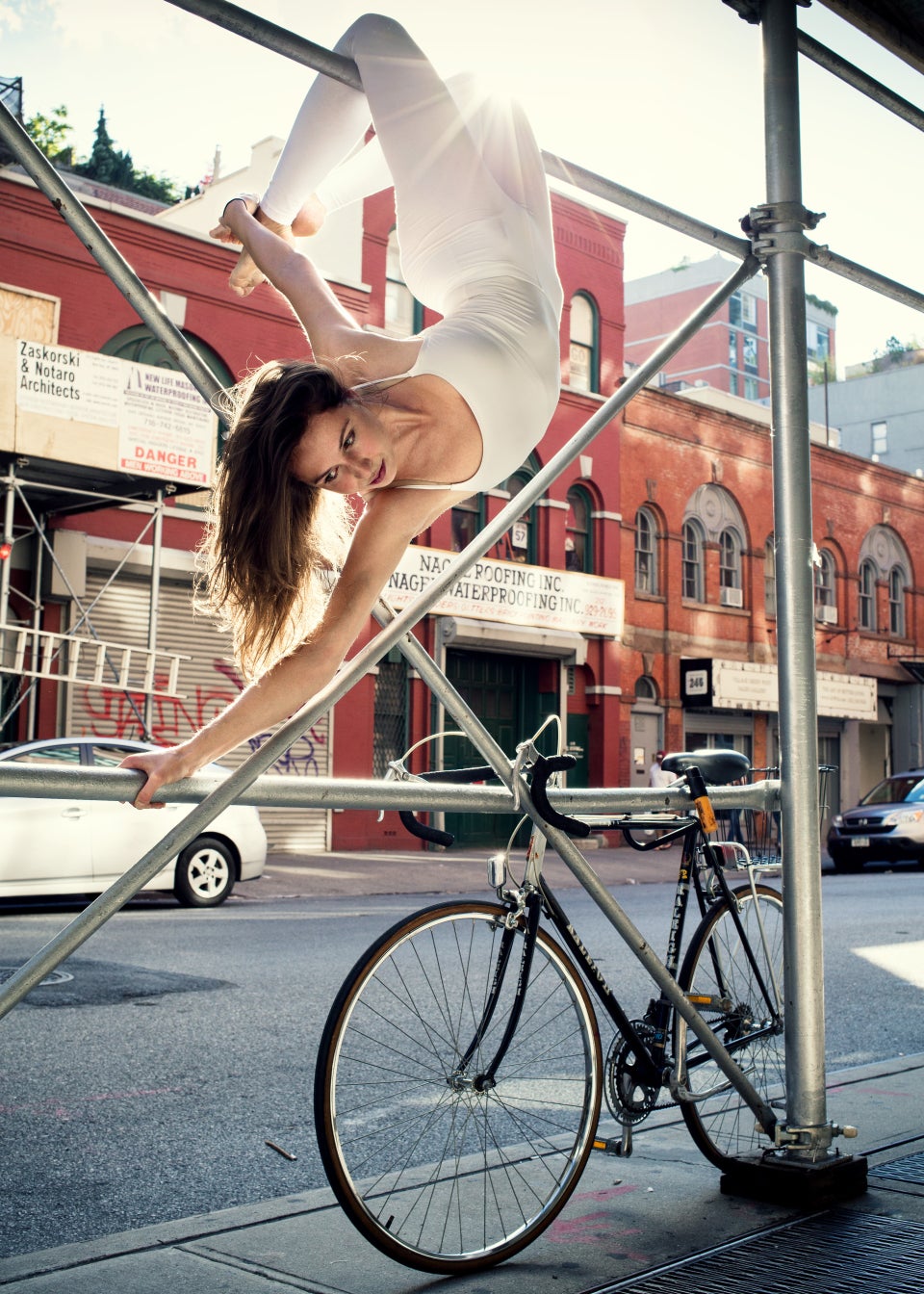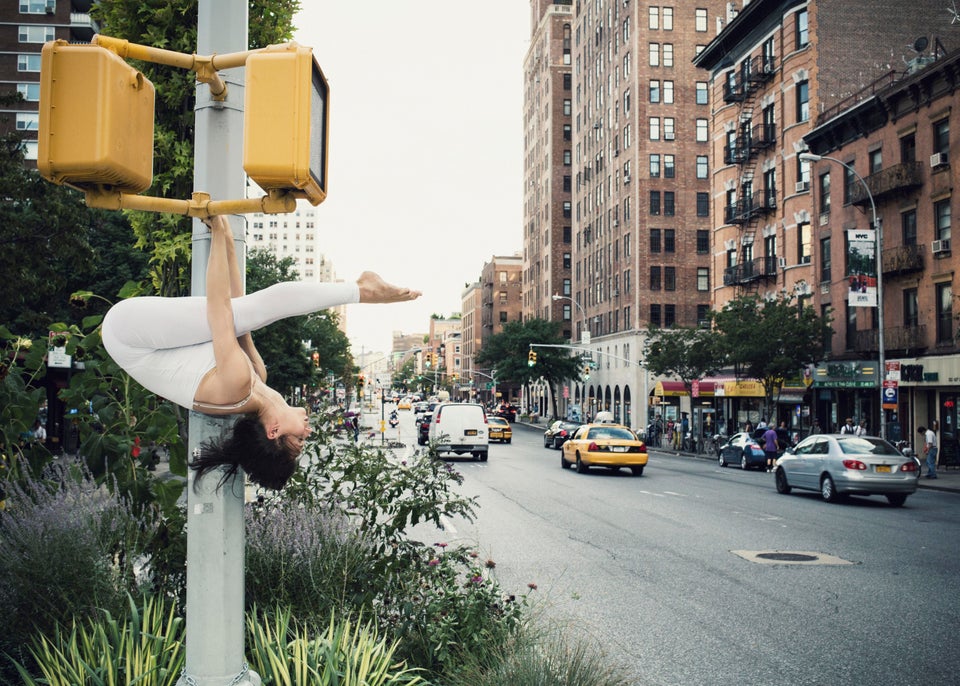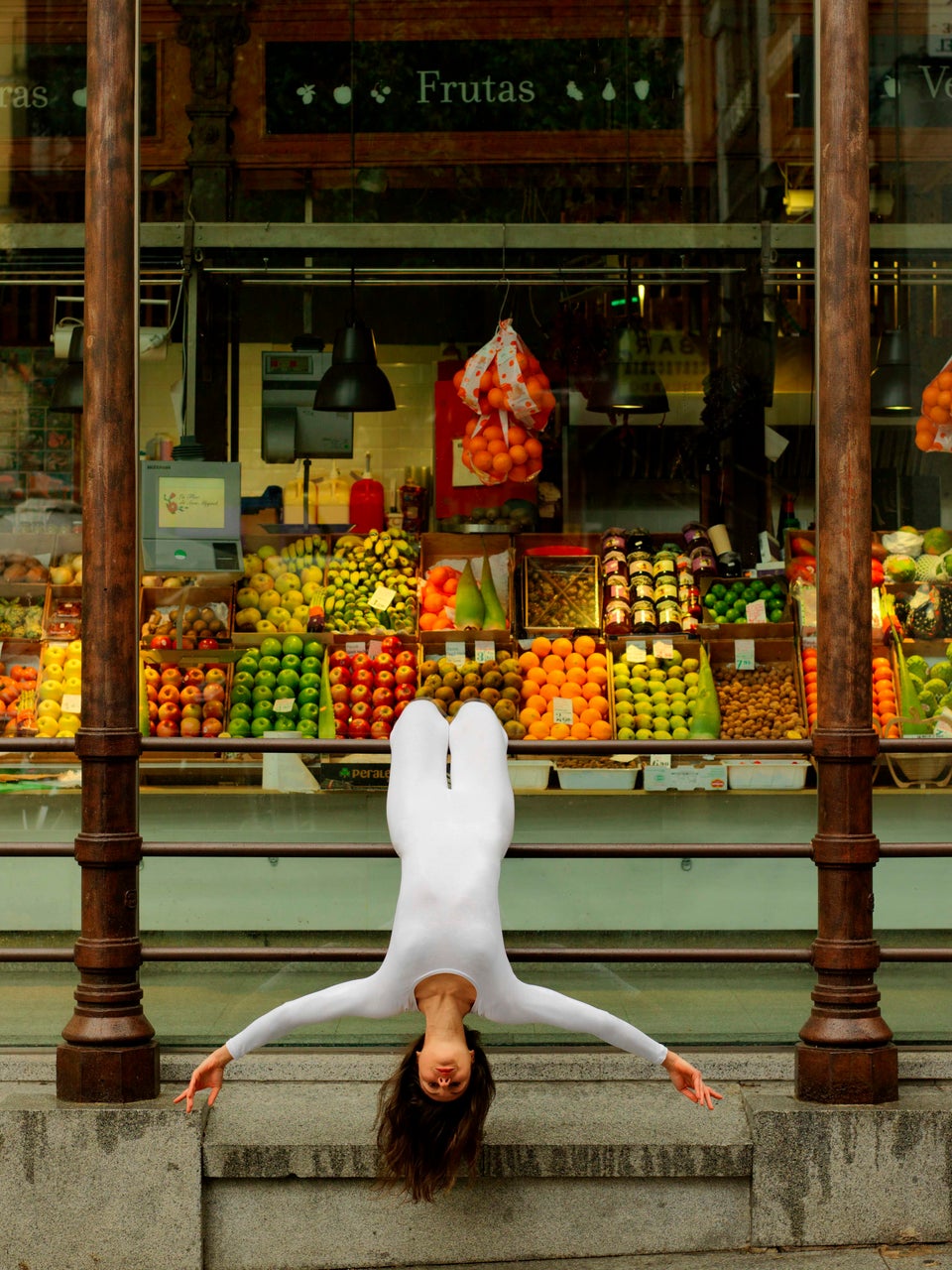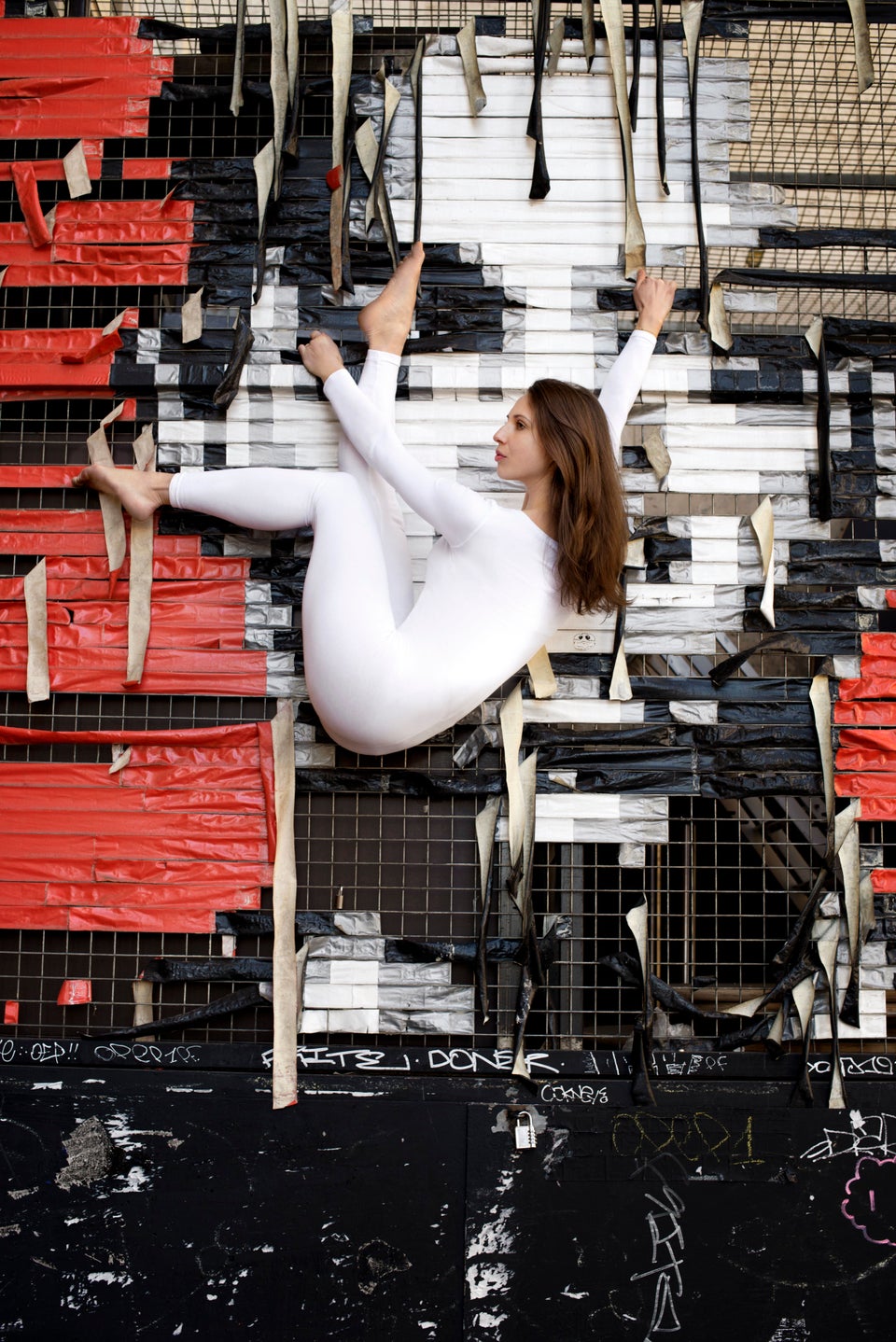 Support HuffPost
The Stakes Have Never Been Higher
Related
Before You Go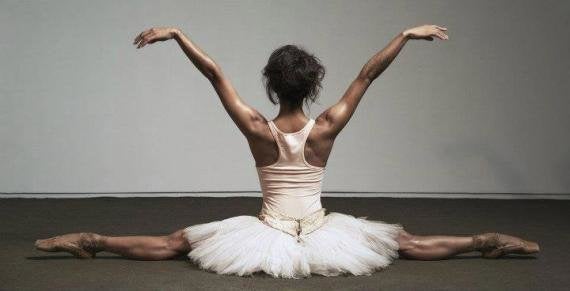 Ballet Dancers Changing the Landscape
Popular in the Community