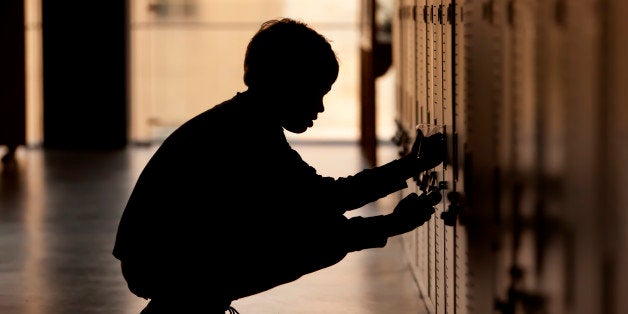 For far too many students attending urban schools in the U.S., learning takes a back seat to what's going on outside the classroom -- namely, violence at home and in the community -- and few schools are equipped to help students cope.
That could start to change in the near future. A federal class-action lawsuit filed last week alleges that California's Compton Unified School District has failed to properly address its students' experiences of trauma. School districts, the lawsuit argues, are obligated under federal disability law to offer support for students who have experienced trauma. If the court sides with the plaintiffs in the case, Compton schools would be required to hire counselors and train employees to better understand students who have been exposed to traumatic life events.
In the meantime, some mental health professionals are doing what they can with the limited resources available to them to help students exhibiting symptoms of post-traumatic stress disorder.
PTSD is a mental health condition triggered by witnessing or otherwise experiencing a terrifying event, and is exhibited through symptoms such as severe anxiety and uncontrollable thoughts about the event. Though more commonly associated with veterans returning from combat situations, young people -- particularly those living in urban centers plagued by high levels of violence and poverty -- can exhibit PTSD symptoms as well.
In fact, at least half of the students in an ongoing survey of sixth- and ninth-graders in Los Angeles Unified School District, the largest school district in California, show signs of mild to severe PTSD. Students reported experiencing an average of five and eight stressful or traumatic events over the course of their young lifetimes, said Pia Escudero, the director of the LAUSD's School Mental Health program.
"This is a very prevalent reality," Escudero said.
Marleen Wong, an associate dean and clinical professor at the University of Southern California's School of Social Work who was consulted by attorneys representing the plaintiffs in the Compton lawsuit, said the suit has the potential to be a serious game-changer for how trauma is addressed in schools nationwide. She described the need to better address the issue as "a matter of social justice."
"If you read the lawsuit and read the plaintiffs' stories, this is chronic and repeated exposure to violence in the community, and sometimes at home, that is life-threatening danger," Wong told The Huffington Post. "That has not just a psychological, not just an emotional effect. This is not about character and not about weakness, it's about how the body functions and releases these hormones that interfere with their day-to-day life that we all expect and want for ourselves and our children."
Even before this potentially groundbreaking lawsuit, California has been home to several pioneering programs aimed at addressing students' mental health.
In response to a 1984 sniper shooting at an elementary school, Wong, who was a psychiatric social worker for the LAUSD at the time, helped develop a districtwide system of crisis-response teams -- the first of its kind in the country. In 1997, she became a co-creator of the Cognitive Behavioral Intervention for Trauma in Schools program, which became the national model for how to conduct group therapy for students who had been exposed to trauma, including community violence.
CBITS teaches relaxation and problem-solving techniques to help students cope with stressors in their lives -- and it appears to be working. A randomized, controlled study cited by the district reported that the program significantly reduced students' symptoms of PTSD and depression, even six months after treatment.
The program is used in conjunction with the aforementioned mental health-screening survey, which Escudero said helps the district handle their case loads and helps schools know what their students are experiencing.
"We ask them about very specific life events and at the same time we ask if they're worried about that event or if it keeps them from sleeping well and doing well in school," she explained to HuffPost. "You ask, and you find these situations that are very difficult."
The district also has a social worker in each of its schools and aims to teach all adults involved with the students -- including teachers, administrators and parents -- how to best respond when students who may have been exposed to traumatic experiences act out.
Escudero argues that schools are the ideal place to intervene, and says it is no fluke that these initiatives have been met with some success.
"Our children come to school every day regardless of what happened," she said. "They may have had an incident the night before in the community or at home, but they come to school the next day because it's associated with their success personally and academically. They want to succeed and their families work hard so their children can graduate."
Districts don't always have the resources to launch -- or sustain -- these kinds of programs, however.
The program, which was implemented in the San Francisco Unified School District in 2008, provides trainings and on-site consultations for school social workers, teachers and other staff members. The goal is to create a fully trauma-sensitive school environment that helps students succeed. Until the 2014-15 school year, HEARTS was present in two to three schools in particularly under-resourced parts of the city, three days a week each year.
It's had a notable effect. El Dorado Elementary School, a high-needs school, saw a 93 percent drop-off in referrals to the principal and an 89 percent decrease in suspensions during the five years the program was used there, the ACES Too High blog reports.
But due to budget constraints, the program's on-the-ground aspect has been cut back, though HEARTS still trains staff members throughout the district. This training is set to expand to the Oakland Unified School District next year. HEARTS is also working with a trauma center in Washington state to develop and implement a more sustainable, less expensive program model.
Jeff Duncan-Andrade, an education administration professor at San Francisco State University and high school teacher in East Oakland, said even school districts currently doing the best work on trauma are still only "scratching the surface of the conversation."
He pointed to response from Columbine High School after a mass shooting on campus shook the school in 1999 as an example of the sort of "longitudinal, long-term response" that would be most effective
As detailed in a 2003 report by the Public Entity Risk Institute and the American School Counselor Association, the Colorado school brought in six counselors from an outside mental health provider -- in addition to the six who were already on staff -- who remained at the school through the end of the year. In the following couple of years, additional mental health professionals were hired in order to help address lingering effects of the tragedy.
The high school also established a community center for grieving students to gather and counselors were even available for students, families and staff during the summer months.
Duncan-Andrade said he doubts that the same scale of investment would be made for poor, urban youth -- overwhelmingly youth of color -- and questioned why the response to trauma is so different in a place like gun violence-impacted Compton than it was in a wealthy Colorado suburb.
"In the aggregate, the level of investment we would need to make in case workers and mental health counselors is much more significant than just staffing up one position per school," he said. "We know what to do and have clear evidence of what to do, but we don't see it in the communities where we need it the most."
Taking action on students' experiences of traumatic events like witnessing violence, advocates agree, is not only important for those children's immediate and long-term mental health, but also an asset to the community.
"If we don't focus on this early on, that's where pathology can be embedded in their lives through maladaptive behavior and significant health costs, maybe a life on a juvenile justice trajectory or a shorter life span," Escudero said. "The cost to society of not looking at these issues early on is very high."
Before You Go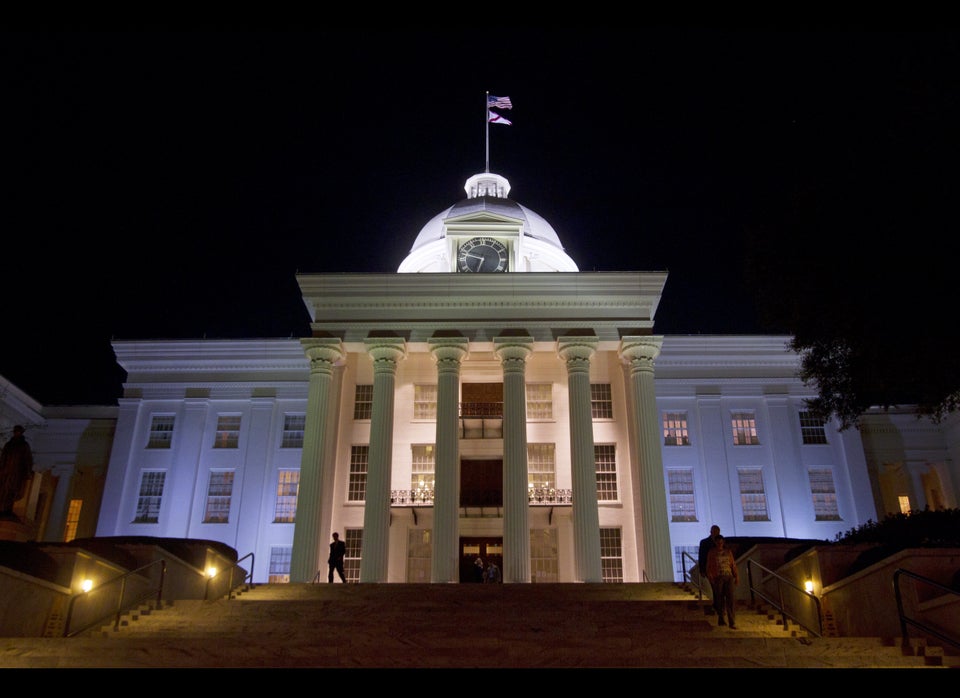 U.S. State Capitol Buildings
Popular in the Community