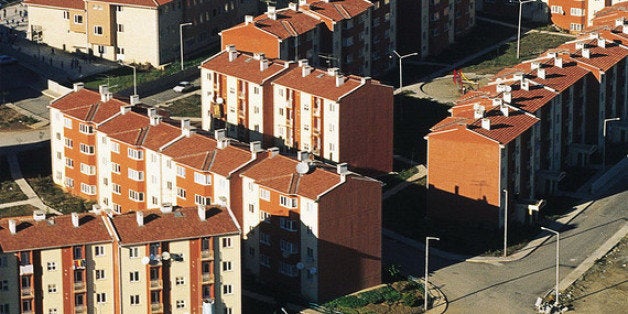 Urbanization is at a crucial crossroads. We are in a new stage of human history where most of the world's population lives in urban areas. In the early twentieth century, only 20% of the population lived in cities. Today this figure has doubled, exceeding 55%, and predictions for the next 30 years suggest that it will rise to 70%. Nine hundred million people lived in urban areas in the early twentieth century compared to the current 3.5 billion, and this figure may reach 7 billion by 2050.
With these global changes, it is not surprising that the issue of urbanization has become a major trend for the sustainability of our planet. The incessant flow of migrants from rural to urban areas is driven by their very human aspirations for better living conditions and working opportunities. This is not surprising when we consider that cities now, with 55% of the global population living in urban areas, contribute with more than 70 % of world GDP and generate 80 % of all new high value-added jobs. At this stage, it is impossible to stop the movement of people into cities and towns.
However, it is still possible to plan and design urbanization well. The advantages of urbanization are enormous and they can contribute to the solutions to many of the problems the world is facing today, such as unemployment, pollution, social exclusion, and inefficient transport. By getting urban development right, cities can create jobs, improve social inclusion and protect local ecosystems. Cities, if planned and managed well, are engines of national economic growth, social prosperity and environmental sustainability.
The main issue for us in UN-Habitat, the leading UN agency for sustainable urbanization, is to determine the strategies that have led to "good" urbanization practices and the policies that prevent dysfunctional economic, social and environmental urbanization. These good urban practices and policies will be discussed in Habitat III: the UN Conference on Housing and Sustainable Urban Development, in October 2016 in Quito, Ecuador.
What are the conditions that make a city more successful in creating jobs and in fostering creativity, sustaining a virtuous cycle of social and economic improvements? How are we going to achieve economic, social and environmental prosperity when the global population is growing so fast? How are we going to take advantage of the benefits of urbanization, while ensuring environmental sustainability?
This reflection could not have come at a more opportune moment than today, on World Cities Day.
In 2013, the UN General Assembly adopted the 31st of October as World Cities Day with the aim of promoting the international community's interest in global urbanization, encouraging cooperation among countries in meeting opportunities and addressing challenges in urbanization towards sustainable urban development. The adoption of this day is essential in developing a culture and a consciousness about the importance of cities in our daily lives. It is unfortunate that, for too long, the negative aspects of cities and urbanization have dominated the public policy, highlighting the accumulation of poverty, inadequate housing, traffic congestion, pollution and insecurity in the streets.
There has been less systematic reflection - based on verifiable data - about the conditions that make urbanization as an accelerator of both economic and social prosperity. At UN-Habitat, we know that we need a change of global mindset.
More than ever, the power of well-planned urbanization for development is well recognized. The recent adoption of Agenda 2030, a universal agenda that consists of 17 Sustainable Development Goals-SDGs and 169 targets aiming at ending poverty and improving the lives of the world's population by 2030, is a step forward in this sense. The new agenda recognizes the vital role of urbanization as a tool for sustainable development. This role is reflected strongly in SDG-11 to 'Make cities and human settlements inclusive, safe, resilient and sustainable'. If we want to succeed in the implementation of SDG 11, national and local governments need to invest in three key aspects.
They are: first, adequate laws, rules and regulations, which govern people living close together and sharing common services; second, better spatial planning and design, which optimize density, connectivity and diversity; and third, a viable financial model, which sustains the functioning of the city and ensures economic prosperity.
When these three pillars are put in place, the urban model will generate more solutions than problems. Today, with the exponential growth in urbanization, cities in the emerging world are built in phases lasting three to ten years. If structural mistakes are made in their design, there will be no time to correct and rectify them. The cost of doing so is astronomic. Proper urbanization is a collective and integrated process which generates a virtuous circle of community building and a favorable environment for cooperation and prosperity, not only individually but also collectively.
The global community is offered an exceptional opportunity in Habitat III to rethink approaches to urbanization, and decide on a New Urban Agenda, in which governments can build a new model of urban development, promoting equity, welfare and shared prosperity.
Joan Clos is the Executive Director of UN-Habitat and Secretary-General of Habitat III.
Calling all HuffPost superfans!
Sign up for membership to become a founding member and help shape HuffPost's next chapter