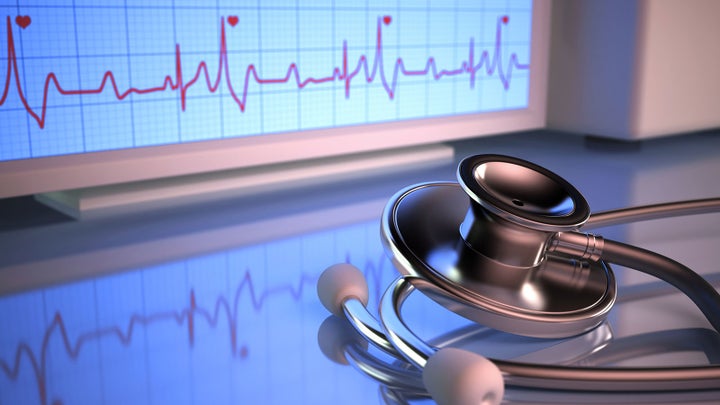 For marketers, the opportunity in urgent care is all about location, location, location.
Urgent care centers are filling a growing void in the U.S. healthcare market. And their prime real estate location is a boon for marketers in many categories. Because of how and where they operate, these facilities afford marketers a rare — and extensive — opportunity to connect with consumers tantalizingly close to the point of purchase.
Most urgent care centers (UCCs) are situated inside drug stores, grocery stores, mass merchandisers and other high-traffic locations such as strip malls — right where people shop. Volume can be high, as offices are typically open at least 12 hours per day on weekdays and between six and 12 hours on weekends. A wide range of serious but not life-threatening conditions may be treated, including cold, cough and flu symptoms, as well as wounds, fractures and sprains. Thus, marketers of everything from cold and allergy medications to pain relief, first aid and antibacterial products could deliver educational messages and promotional offers within steps of an actual purchase.
Proximity of location isn't the only advantage in this healthcare sector. Marketers may reach patients at urgent care facilities at the precise moment when they are most receptive to information and guidance on making healthcare decisions — and in a far less stressful emotional state than what they would encounter at a hospital.
Thanks to social media and online research, today's patients are accustomed to arming themselves with data regarding treatment options, and marketers can play an important role in addressing this need. As president of Brandperx, which has over 2,000 and growing urgent care facilities in its exclusive network of over 250,000 physicians across all specialties across the country, I always encourage our clients to approach this space in a thoughtful and respectful manner. Any marketing activities conducted at urgent care centers must be pro-active, information-based and entirely focused on the patient's needs.
The urgent care environment lends itself to educational outreach through a variety of learning tools, from product sampling kits to coupon booklets, fact sheets, custom brochures and display pieces. These are particularly useful tools for both doctors and patients to learn more about relatively rare or complex conditions, as well as treatments for everyday conditions that patients may not have known existed. A recent urgent care outreach program for an oral dehydration product, for example, resulted in a 58% increase in physician recommendations for the sponsored brand.
As the gap between patients' access to primary care and emergency care continues to widen, urgent care centers offer a viable alternative to the ER at a much lower cost than a typical hospital visit. And their footprint is steadily expanding. There are currently more than 10,000 UCCs across the U.S. The facilities handle an average of three patient care visits per hour and 32 visits per day, according to a recent industry report(1).
Beyond simple tests such as strep throat detection and urinalysis, UCCs often perform blood work and basic metabolic panels, and occasionally offer CT scans, ultrasound and MRIs. Marketers who want to learn more about UCC practices have various industry resources at their disposal. Organizations like the Urgent Care Association of America (UCAOA) provide market research data and opportunities for corporate partnerships, exhibit sponsorships, journal advertising, sponsored webinars and more.
As the U.S. healthcare industry continues to grow and evolve, urgent care is the chance that any marketer would leap at to be in the right place at the right time.
Popular in the Community