In a statement on its website, the husband-and-wife team wrote, in part: "It is not photographing a couple who have different personal beliefs that we have difficulty with. We genuinely felt referring this couple to a photographer who does share their personal beliefs would provide them with the best service for their special day. We wanted to connect them with someone who did share their personal beliefs so that they could give them the service quality they deserve."
The couple did not return requests for comment from The Huffington Post.
Sounds to us like they're missing out. So many same-sex couples, after all, have relationships that have weathered the roughest of storms, and their weddings often follow years-long fights for the government to recognize their relationships.
We asked other wedding photographers to share their favorite memories of shooting same-sex marriages. Check out the happy couples and stories, below.
Mary and Diana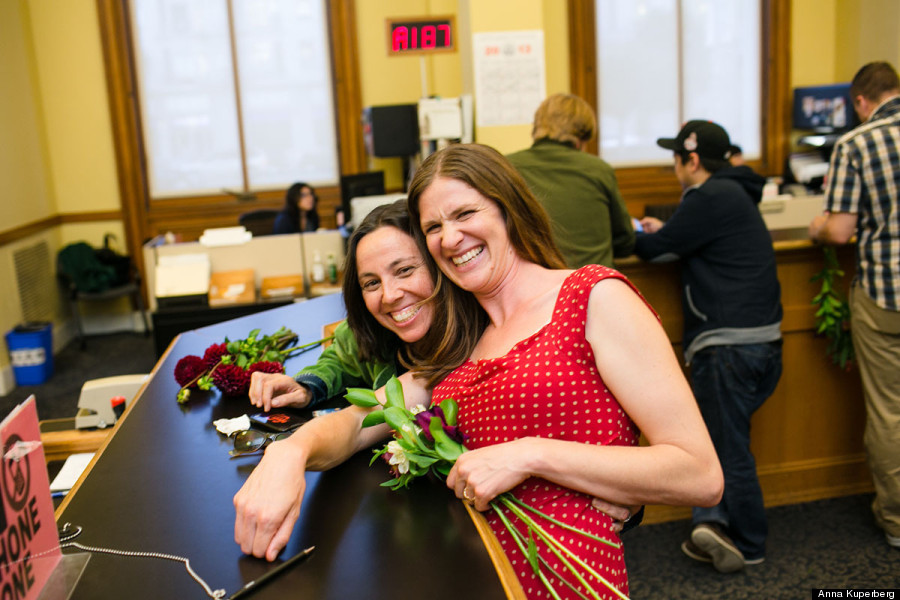 "These are my dear friends Mary and Diana at City Hall," photographer Anna Kuperberg told HuffPost. "They got married on June 28th 2013, the first day it was legal in SF after the Supreme Court decision. They had set the date months before not knowing how the Supreme Court would decide. They simply picked June 28th because it was the six year anniversary of them being together, and they didn't want to have to remember one more anniversary date. They had a fabulous ceremony and party at a restaurant across the street from my house, and then in the middle of the party it was announced that same-sex weddings opened up at San Francisco City Hall. So we all jumped in cars and rushed down there for their second ceremony. My wife Carla officiated, since she works for the city and had already been ordained to perform ceremonies. The best part was when Carla said, 'By the power vested in me by the State of California...' and everyone went crazy cheering and crying. It's great to be in love and to make history."
Erik and Dom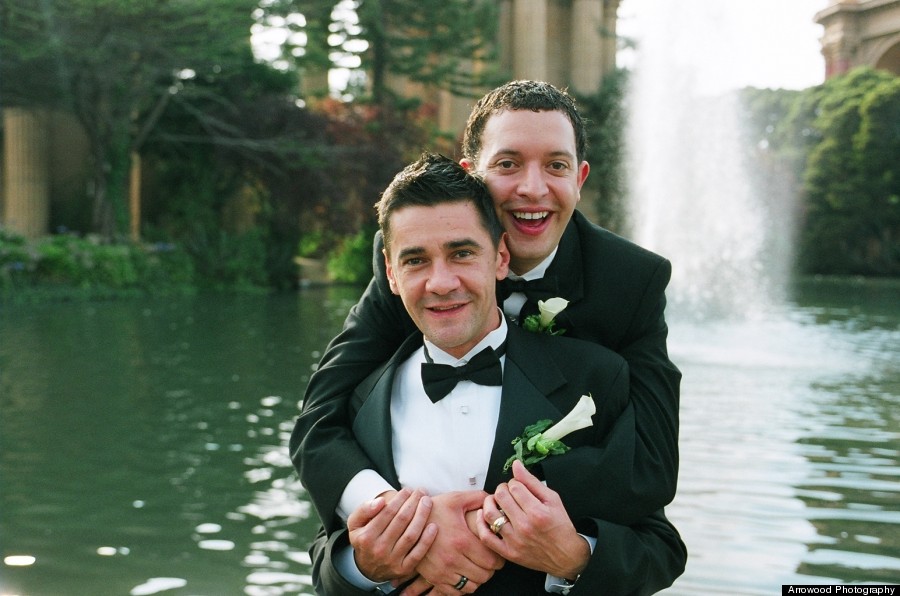 "When I started photographing same-sex weddings, I wasn't sure what to do with two tuxedos," photographer Tara Arrowood said. "It wasn't about photographing two men, it was about the two black tuxes together in one photo, how to make that look intimate and not staged ... but in the end, I found it much easier than I thought and very endearing. My first couple, Erik & Dom ... were so sweet, they invited my assistant and I to sit with them at the head table for dinner."
Alissa and Jenny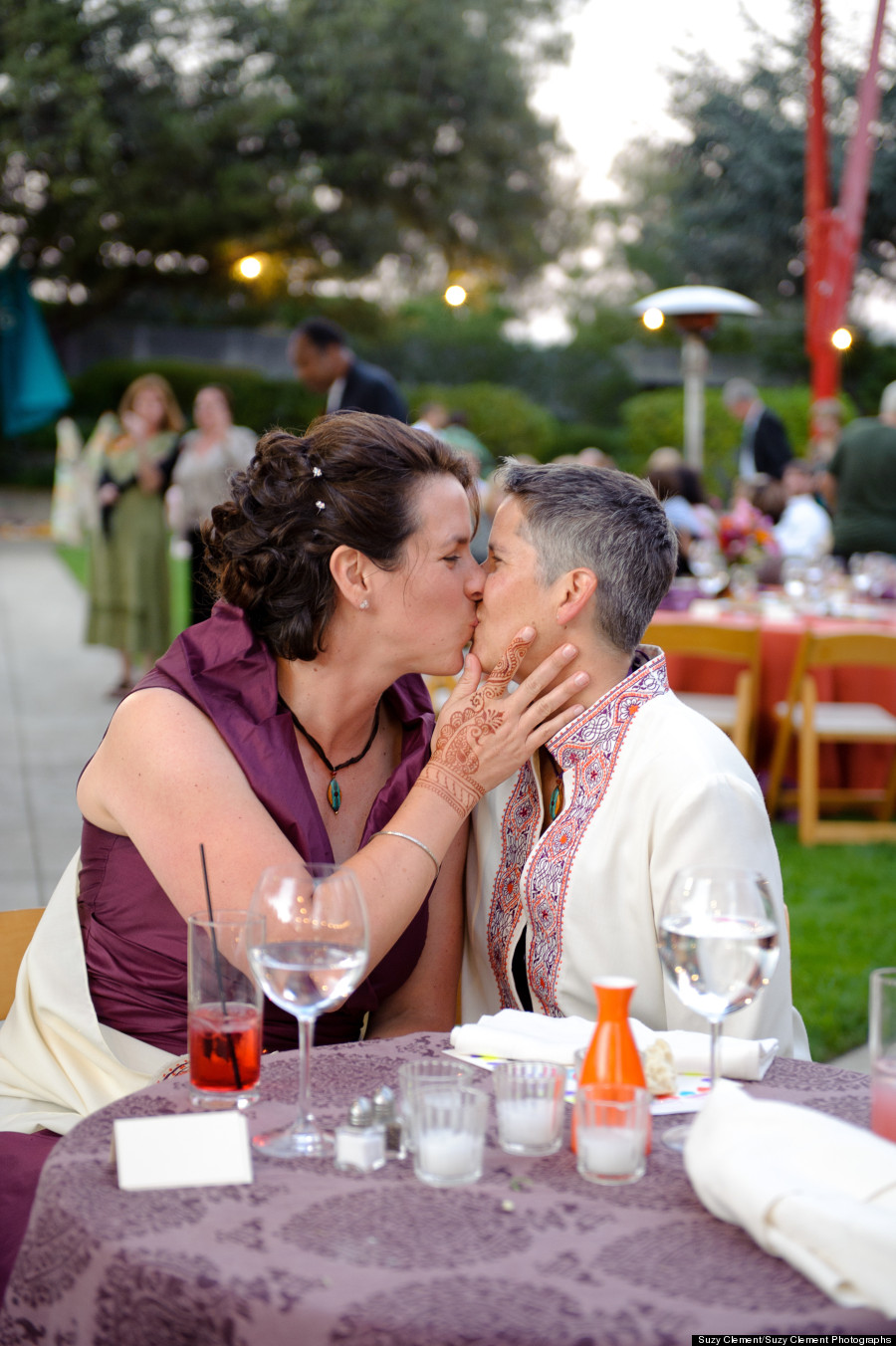 "Love is love is love, and love finds a way," photographer Suzy Clement said of brides Alissa and Jenny. "This wedding was magical, and it doesn't stand out in my mind because it was a same-sex wedding. Rather, it stands out because Alissa and Jenny are two very, very strong and uniquely inspirational women. I was privy to their love story and knew that they both came through some very challenging times on the way to finding one another, as so many of us do. To witness them embracing their love, joining together to dive right into life in all of its joy, delight, messiness and imperfection was an incredibly moving experience. This is what is most important about weddings, and what makes them truly beautiful. The question of man-woman vs. same-sex simply doesn't matter."
Lisa and Michelle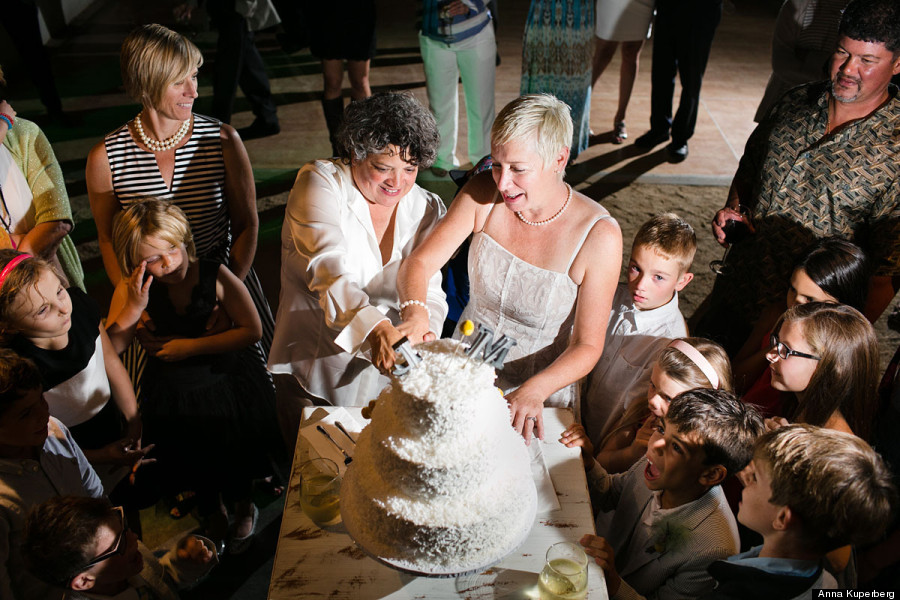 "Lisa and Michelle met through their sons: Fox, Will and Lucas, who were friends in school," Kuperberg said. "Their sons are their biggest priority, and there were 27 children in attendance at their wedding. It's all about love and family."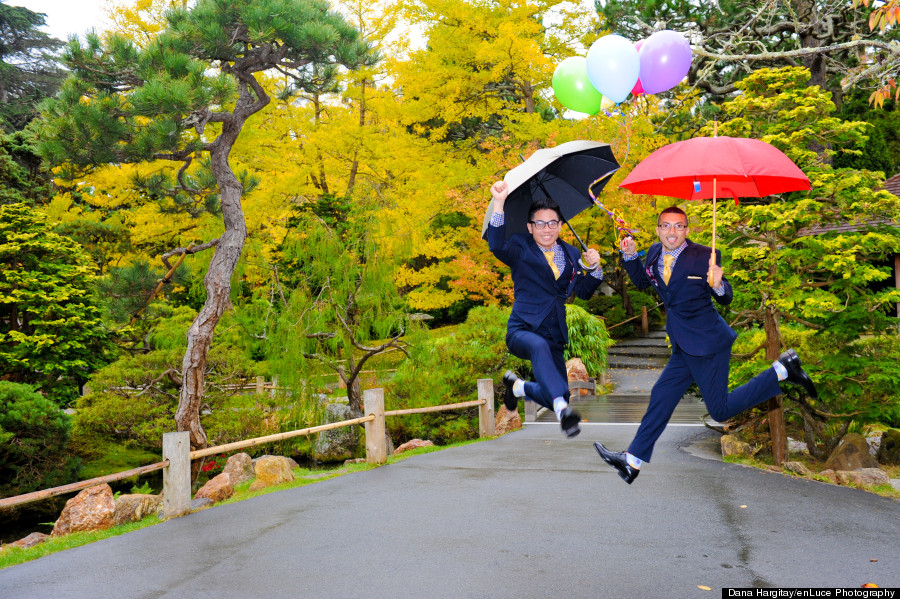 "[They were] are so supportive of each other's dreams and passions and just super fun and awesome to be around," photographer Dana Hargitay said of grooms Jack and Ryan.
Sarah and Jackie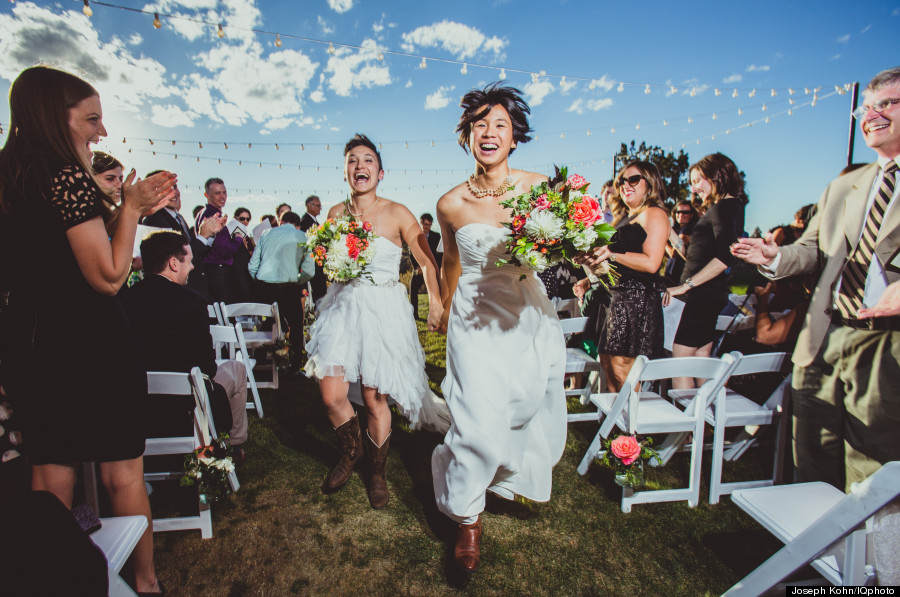 "When I look at two happy people to me there is absolutely no difference if I see two guys, two girls or a man and a woman," photographer Joseph Kohn said. "All I see is love and emotions. I see the story. And that's what I've been hired to capture. Sarah and Jackie are one of the most energetic, spontaneous and fun couples I ever worked with. They were surrounded by so much love and admiration, I was afraid it was too much for me to capture. Everywhere I looked I saw smiles, hugs and kisses. It was a true celebration of very close group of friends and family."
Stacey and Laura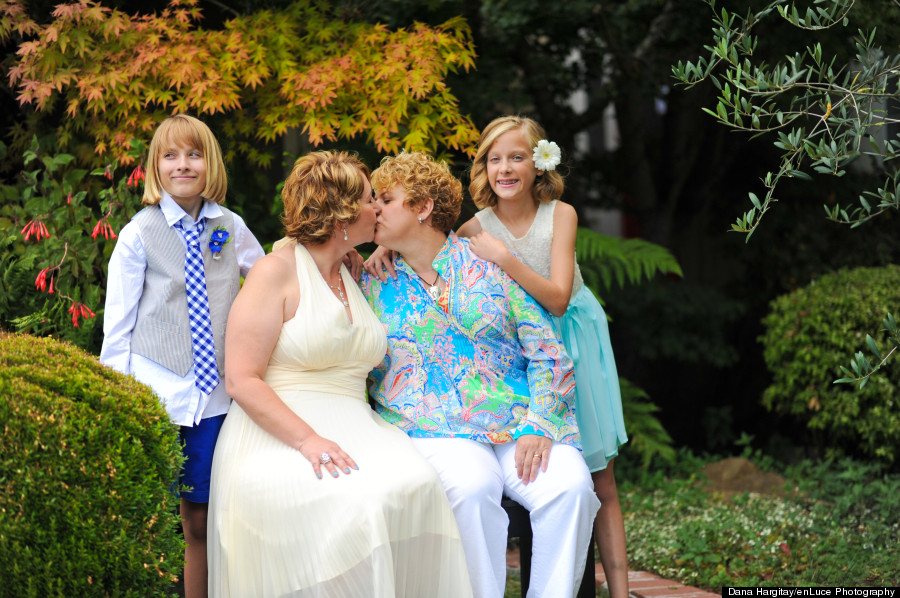 "By far the most emotional ceremony I have ever witnessed," Hargitay said of shooting brides Stacey and Laura. "So much love in this family and the girls couldn't have been happier for their moms!"
Ryan and Darren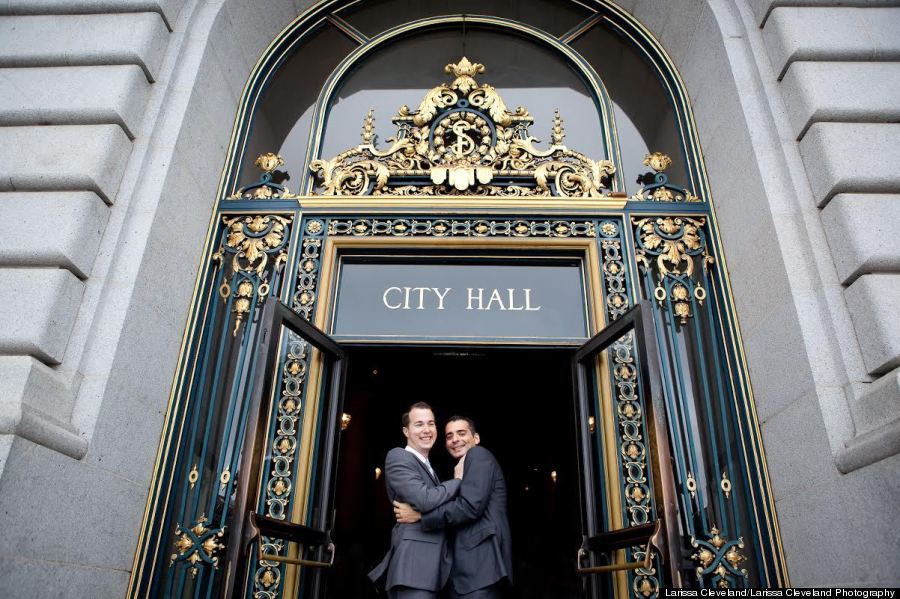 "This shoot only reaffirmed for me what I already knew to be true, that love is love, and should be celebrated, regardless of sexual orientation," photographer Larissa Cleveland said of shooting grooms Ryan and Darren. "Photographing them was no different than any other excited and in-love couple I'd worked with in the past. Their obvious chemistry made it easy for me to see their love and capture the spirit of their relationship in a beautiful way."
Kevin and Tony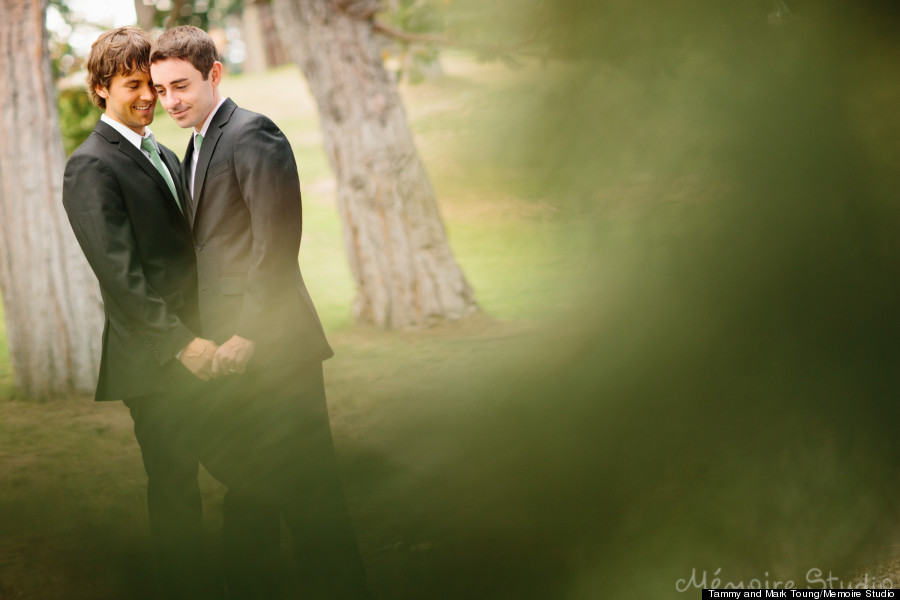 "Kevin and Tony's wedding was our first gay wedding. When we met with them for consultation, we simply viewed them as all of our other clients before them -- two people that fell in love and decided to get married," photographers Tammy and Mark Toung said. "Throughout the wedding day, we witnessed their devotion and love for each other, their families, and their friends, and we were reminded that love sees no boundaries."
Robert and Alvin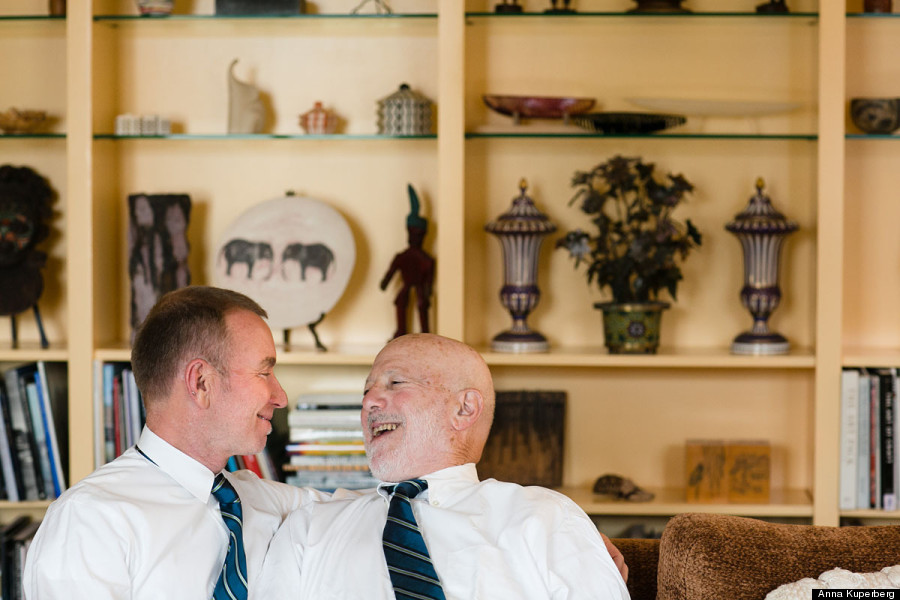 "Alvin Baum, age 83, is a long-time activist and philanthropist in San Francisco. On May 17, 2014 he married his partner, Robert Holgate," Kuperberg said.
Eva and Lara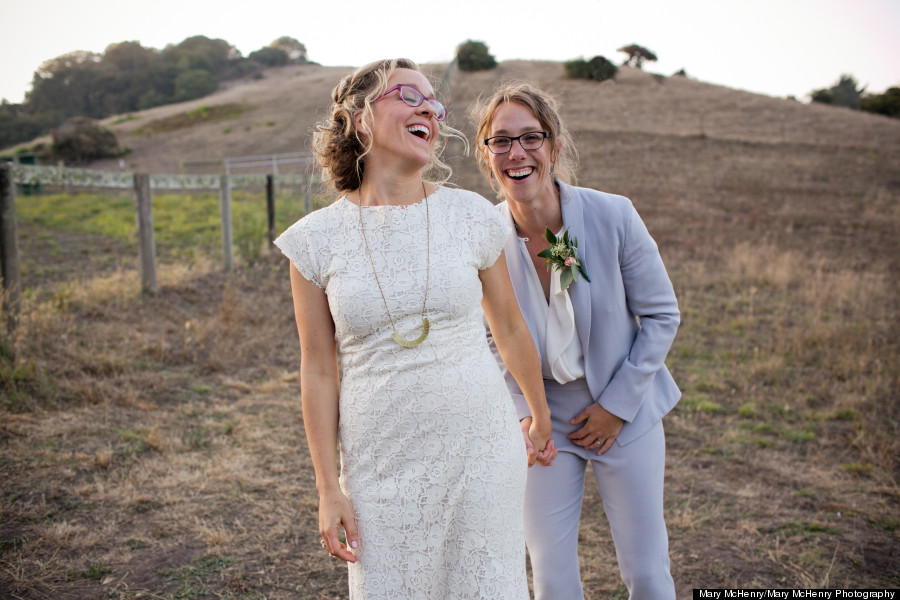 "I had been wanting to photograph same-sex weddings for years and was so thrilled when Prop 8 was struck down," photographer Mary McHenry said of her experience before shooting brides Eva and Lara. "Two people who love each other and want to make a life together should only be celebrated and supported. It's as simple as that. One moment from the wedding that stood out was when one Lara's father raised his glass and said how happy he is that we live in a time when his daughter can marry the person who she loves."
Popular in the Community