 Ladies, listen up. One of the most powerful women in the country is revealing her secret to getting ahead, and it's not what you'd expect.
Xerox CEO Ursula Burns told an audience Wednesday that one of the keys to her success was marrying a great man 20 years her senior.
"So the secret is to marry someone 20 years older," Burns quipped. She was speaking at a conference organized by Catalyst, an organization aimed at boosting women in the workplace, according to the Wall Street Journal.
All joking aside, the decision seems to have worked out for Burns. A mechanical engineer by trade, she rose from an internship at Xerox to become the first-ever African-American female CEO of a Fortune 500 company, according to AOL Daily Finance. Along the way, she met her husband; she says their 20 year age difference meant he could retire and stay at home with their kids once her job got more demanding, the Wall Street Journal reports.
Burns's advice isn't so different from that of Facebook COO Sheryl Sandberg, whose book "Lean In" sparked debates at water coolers and online about how women should approach getting ahead. For her part, Sandberg has said her husband's willingness to split housework and childcare responsibilities is vital to her success.
Indeed it seems that behind -- or, more accurately, to the side -- of many successful women are their supportive partners. The husband of IBM's first female CEO, Virginia Rometty, reportedly opted for a flexible career path that allowed him to ease his wife's rise to the top. Martin Ginsburg, the late husband of Supreme Court Justice Ruth Bader Ginsburg, used to joke that he picked up and moved to Washington D.C., because his wife had been offered "a good job."
Anyone, man or woman, hoping to snag a top corporate post needs that kind of help, according to Richard Zweigenhaft, the co-author of a study on women and minority CEOs.
Before You Go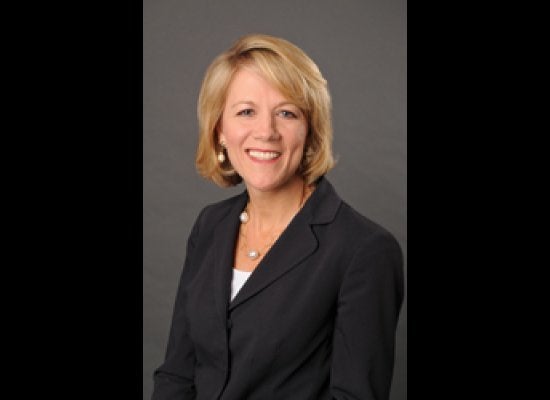 The Highest Paid Female CEOs
Popular in the Community