Abortions in the U.S. have dropped by one-third in the past two decades, according to a new report. 
The decline in abortions -- which fell to a record-low rate in 2010 -- will likely continue, the Centers for Disease Control and Prevention predicted in a report released Friday. Pregnancy rates are seeing a similar decrease. 
"Abortion has been on a nearly steady decline since the rate peaked in 1980," Sally Curtin, an author of the report, told CBS.
The pregnancy rate for women under 30 has also been on a steady decline since 1990. Among teens ages 15 to 19, the rate of pregnancies has fallen by half.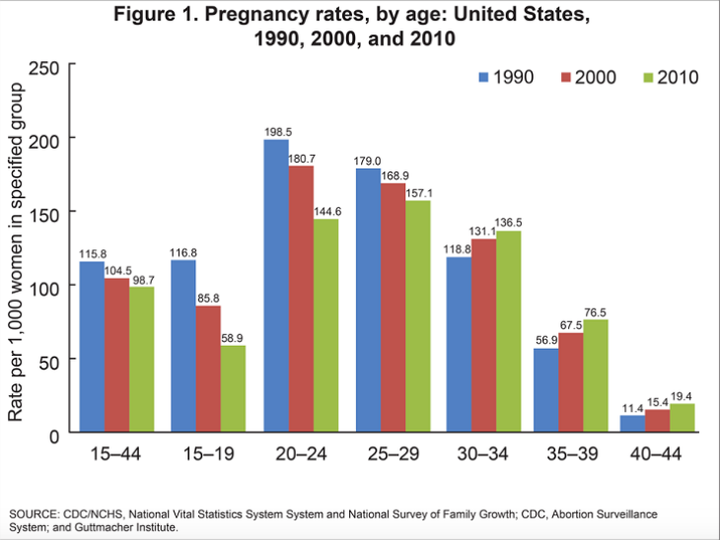 An increased use in birth control has been a major factor in the falloff of both pregnancies and abortions, Kathryn Kost, a scientist with the Guttmacher Institute, a sexual and reproductive health think tank, told CBS.
"Across the states, the rate of unintended pregnancy is going down," Kost said. "That suggests that fewer women are getting pregnant when they don't want to. It's happening across the board, and affects the birth rate and the abortion rate."
Calling all HuffPost superfans!
Sign up for membership to become a founding member and help shape HuffPost's next chapter