The United States has already fallen behind its rivals in developing new, clean energy technology, posing a major risk to long-term security, a group of retired military officers warned on Tuesday.
Energy demand is expected to soar by at least 30 percent over the next three decades as China's middle class grows and countries across Africa and South Asia emerge from poverty. And, thanks to aggressive investments in nuclear, hydro and renewable energy, China and the European Union are far better-positioned to dominate those new markets, according to a new 66-page report from the CNA Military Advisory Board.
"American resolve at this point has not been sufficient to put us into the lead," Lee Gunn, a retired U.S. Navy vice admiral, told HuffPost by phone. "We fear the instability around the world in everything from trade to political influence that will result from the reduction in American views, values and economic and political power."
Losing control over emerging energy industries could damage national security, said retired Lt. Gen. Richard Zilmer of the U.S. Marine Corps.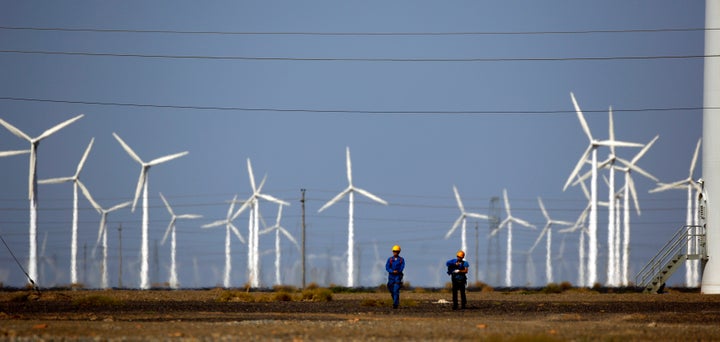 "Leader of the free world post-World War II is something we very comfortably fell into," Zilmer told HuffPost by phone on Tuesday. "If you agree that energy drives an economy and the economy drives the ability of a nation to have a strong diplomatic arm and a strong military arm and a strong national security posture, with this change in energy, sourcing and distribution, we run the risk of becoming junior partners in the relationship."
In January, China set aside $360 billion to spend on green energy by 2020. In May, Chinese President Xi Jinping pledged in a sweeping foreign policy speech to spend $900 billion on infrastructure and clean energy abroad. The European Union is investing aggressively in zero-emissions energy, particularly offshore wind turbines, and has established a consortium in Africa to develop renewables in countries there. Russia, whose geopolitical power is largely tethered to its oil and gas reserves, has ramped up its plans to build up nuclear power stations in energy-thirsty India.
"We think this really transcends Paris."
"We are behind even Russia in deploying advanced energy to India," Leo Goff, the research lead and chief author of the study, told HuffPost.
The research team and 15 former military officials began putting together the report last year, well before President Donald Trump announced the United States' withdrawal from the Paris climate agreement. But the researchers said the report is making projections for the next 30 years, and warned against reading too much into its near-term political implications.
"What's happening in China right now with their development of alternative energy and, more importantly, their move to put alternative energy in Africa and India, that has little to do with Paris," Goff said. "That has to do with China cleaning up its own air, and we believe their moves in Africa and India and other parts of the globe are about influence and securing future energy needs."
"We think this really transcends Paris," he added. "It's for the long haul."
Before You Go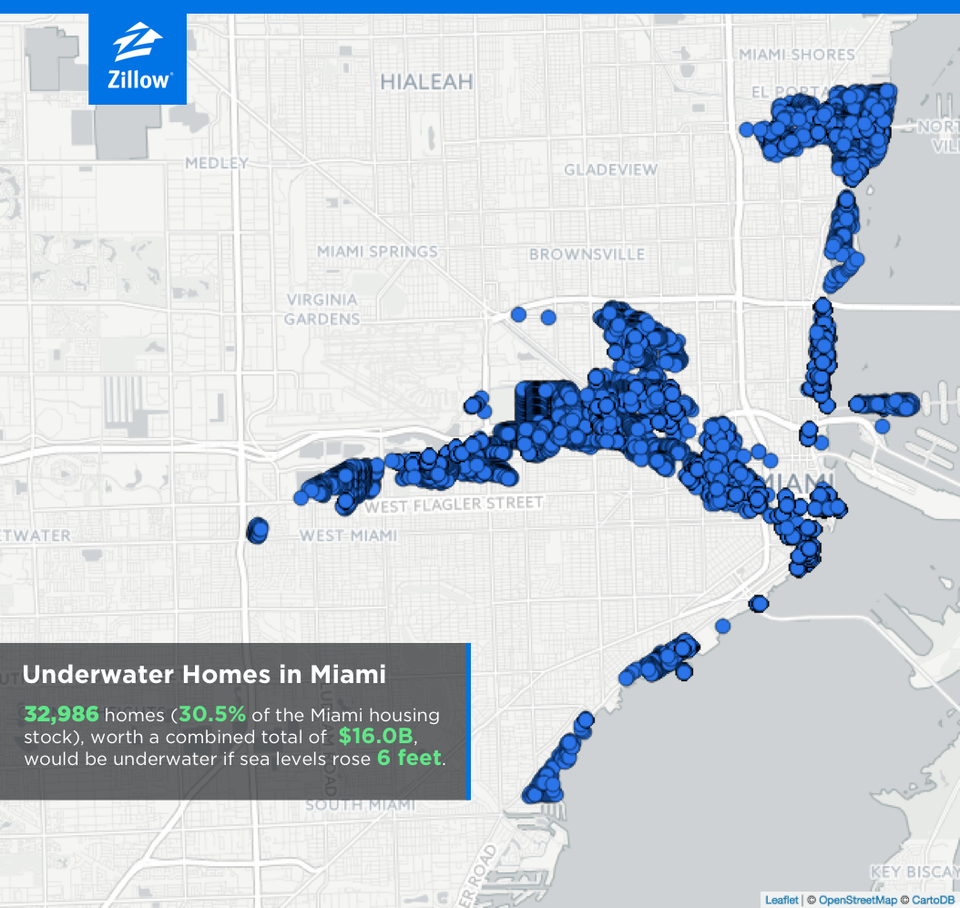 How Climate Change Could Affect The Housing Market
Popular in the Community