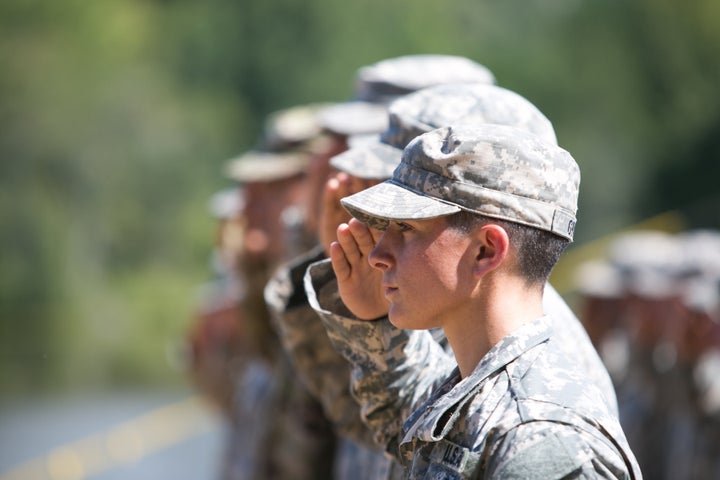 If the U.S. military prioritizes "true and pure equality," women might eventually have to register for the draft.
So said Army Secretary John McHugh at the Association of the United States Army's annual meeting in Washington on Monday, reports Military.com. McHugh added that the issue -- if and when it arises -- should be determined by Congress, not the Department of Defense.
"If your objective is true and pure equality, then you have to look at all aspects and at some point Selective Service will have to be one of those things considered very carefully," said McHugh, according to The Washington Examiner.
McHugh added he expects the issue would prompt much "emotional discussion and debate."
In 2013, then-Secretary of Defense Leon Panetta and Army Gen. Martin Dempsey, then the chairman of the Joint Chiefs of Staff, lifted the ban on women serving in combat roles.
"If members of our military can meet the qualifications for a job -- and let me be clear, we are not reducing qualifications -- then they should have the right to serve," Panetta said at the time.
He also speculated that the move could eventually lead to the inclusion of women in the Selective Service.
REAL LIFE. REAL NEWS. REAL VOICES.
Help us tell more of the stories that matter from voices that too often remain unheard.