TRENTON, N.J., Jan 9 (Reuters) - New Jersey Governor Chris Christie announced on Thursday he had fired a top aide at the center of a brewing scandal that public officials orchestrated a massive traffic snarl on the busy George Washington Bridge to settle a political score.
The announcement came as the office of the U.S. attorney in New Jersey said it would launch an inquiry into claims that Christie's staff was behind the traffic jam after a local mayor declined to endorse Christie's re-election bid.
"I am embarrassed and humiliated by the conduct of some of the people on my team," Christie said. "I am who I am, but I am not a bully."
Christie said he has dismissed his deputy chief of staff, Bridget Anne Kelly.
U.S. Attorney Paul Fishman has opened a probe into the lane closures, his spokeswoman said.
"The Port Authority Office of Inspector General has referred the matter to us, and our office is reviewing it to determine whether a federal law was implicated," Rebekah Carmichael said in a statement.
The controversy erupted with the public release of incriminating emails showing that a top aide to Christie played a key role in closing some lanes to the bridge, in a ploy to punish the Democratic mayor of Fort Lee, New Jersey.
The George Washington Bridge, one of the busiest spans in the world, connects New York City to Fort Lee. The abrupt four-day lane closures in September caused hours-long traffic jams and held up the passage of school buses and ambulances.
The incident threatens to tarnish Christie's image and national standing as he weighs a 2016 bid for the White House.
Christie said at his news conference on Thursday that he had been misled by his staff and knew nothing of the lane closings before they occurred. He also said he was "blind-sided" by the emails.
In the most damning email, Christie aide Bridget Anne Kelly, wrote to a Port Authority executive in August, saying: "Time for some traffic problems in Fort Lee."
The executive, David Wildstein, replied: "Got it."
In another message sent amid the gridlock, an unidentified author wrote: "Is it wrong that I'm smiling," and Wildstein responded: "No." (Writing by Edith Honan; Additional reporting by Ellen Wulfhorst; Editing by Paul Thomasch and Gunna Dickson)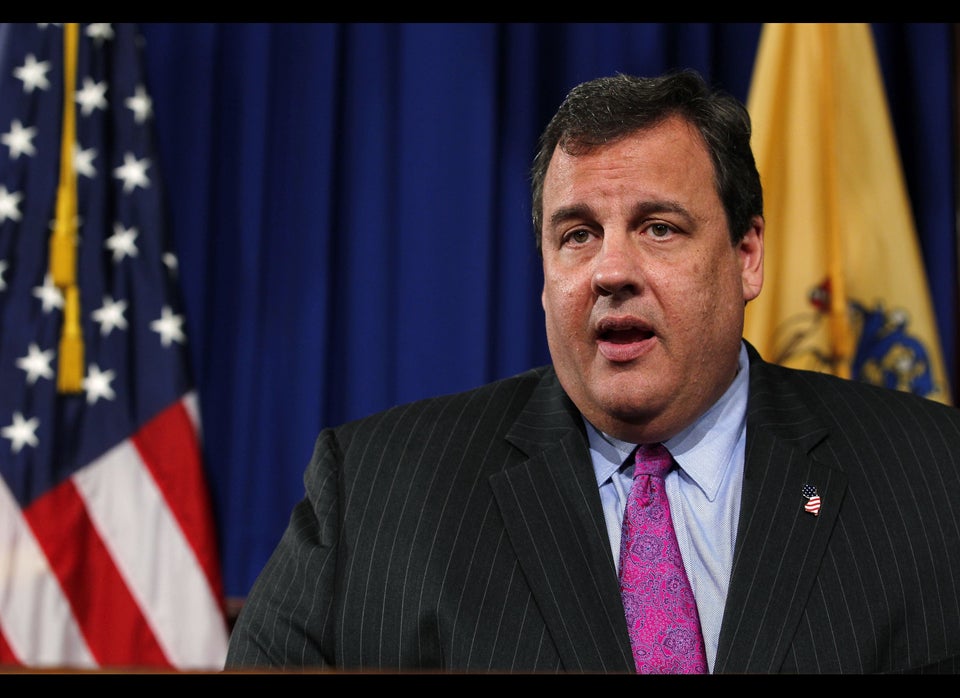 Chris Christie's Greatest Hits