The United States Fish and Wildlife Service announced on Thursday a near-total ban on the sale of ivory products in the U.S. as part of an effort to strengthen protections for African elephants.
The final rule comes in response to the "alarming rise" in poaching of the African elephant, which was classified as threatened under the Endangered Species Act in 1978. The new rule, which will go into effect July 6, 2016, is an update to rules that were put into place to regulate ivory imports when the African elephant originally received the threatened species classification.
Virtually all importing and exporting of African elephant ivory will be banned according to the final rule, with few exceptions including antiques that are more than 100 years old, and musical instruments, firearms and pieces of furniture that contain less than 200 grams of ivory.
The announcement comes just a week before Obama heads to Beijing for the eighth session of the United States-China Strategic and Economic Dialogue. The United States and China are the two leading markets for illegal ivory. Last September, Chinese President Xi Jinping visited the U.S. and the two leaders agreed to ban ivory trade in their countries.
U.S. Fish and Wildlife Service Director Dan Ashe said Obama can now pressure Jinping to act on his pledge.
"We still have much to do to save this species, but today is a good day for the African elephant," Ashe said.
Before You Go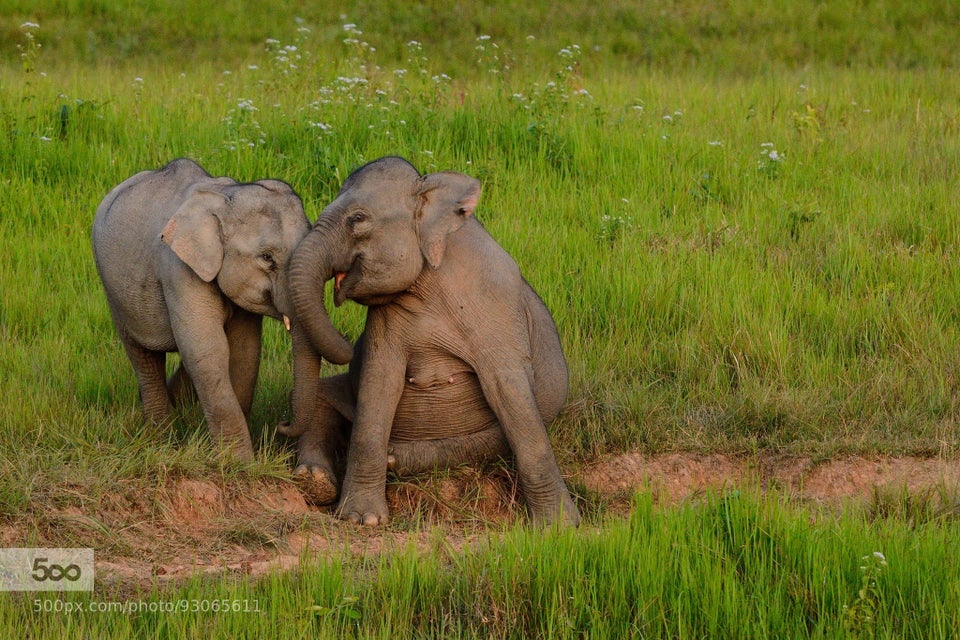 Elegant Elephants
Popular in the Community