NEW YORK -- Newly released documents show the Department of Homeland Security's Customs and Border Protection agency is preparing to deploy drones along the border that could intercept electronic communications. The agency denied that it is doing so now, but left open the possibility that it could do so in the future.
The documents, released on Feb. 21 in response to a public records response from the Electronic Privacy Information Center, will likely fuel the debate over whether CBP is doing enough to protect Americans' privacy as it fields a growing fleet of Predator drones; it has 10 so far. The drones have been promoted largely as a means to curb illegal immigration and the drug trade, but critics have charged that they are costly and ineffective.
The 2005 contract awarded to General Atomics, the Predator's manufacturer, includes a requirement for a "Signals Interception Receiver." In addition to the potential electronic intercept capability, the documents show that CBP's drones are already capable of distinguishing human forms. The drones are also supposed to be able to detect, recognize and identify a standing human being from the air.
The agency denies that its Predators are using facial recognition. And in a statement to HuffPost, it said signal interception -- which could include the ability to listen in on cell phone calls or read text messages -- hasn't been deployed yet.
"Any potential deployment of such [drone] technology in the future would be implemented in full consideration of civil rights/civil liberties and privacy interests and in a manner consistent with the law and long-standing law enforcement practices," said spokesman Michael Friel.
Ginger McCall, the director EPIC's Open Government Program, said the documents raise serious questions about the scope of the Department of Homeland Security's plans for its drones.
"The agency has said that they're not using the signals intercept technology, but that doesn't mean they're not capable of doing it," she said. If they go ahead with that, she said, "It seems like it would be in violation of federal privacy laws and potentially the Fourth Amendment -- and we haven't seen any sort of privacy regulations come out from the Department of Homeland Security or any other agency about the drones."
Notably, she added, the agency has also left open the possibility that it could one day use facial recognition technology, which would raise additional privacy concerns.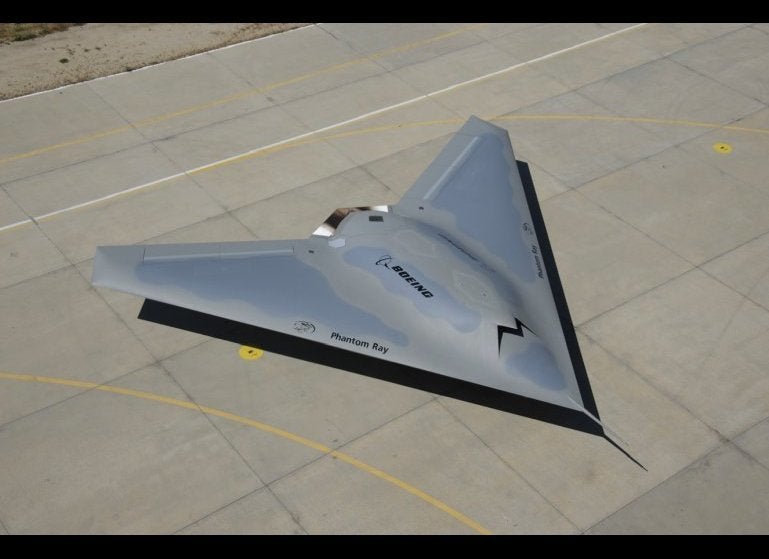 Drones: The Future Of Flight
Popular in the Community